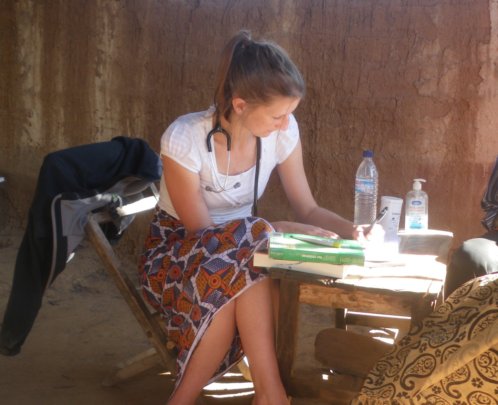 We've been looking back at 2015 so we can tell our supporters how their donations are making an impact on the health of the rural communities where we work. Here's some of the highlights:
Last year our doctors diagnosed and treated nearly 7,000 patient conditions. Over 250 patients were found to have pneumonia and a further 1168 had other respiratory complaints including asthma. 718 of these patients were young children under 5 years old.
More than half of our patients are children and young people under 18. On Call Africa's volunteer doctors diagnosed and treated over 2,000 children aged 5 and under. Nearly 500 had diarrhoea, over 700 had respiratory complaints, with 143 diagnosed with pneumonia. Other children were brought to clinics with a range of conditions ranging from easily remedied problems to more serious illnesses.
None of this can be achieved without dedicated professionals, so we are very grateful to the team of 12 volunteer doctors as well as the 15 Community Health Workers who gave over 22,000 hours of volunteer time during 2015.
We were pleased that their dedication and our project in Zambia was recognised by the UK Prime Minister Cameron in a speech at Numer 10 Downing Street in London:
"On Call Africa... are helping people in some of the most rural areas of Zambia to access vital health care and in some cases saving lives. By inspiring and training local people as well as their UK supporters they are enabling the people of Zambia to make a difference in their own communities."
And with a full team of doctors already signed up to work in Zambia to the end of November we are anticipating that On Call Africa will be able to help even more people during 2016.
"Twalumba"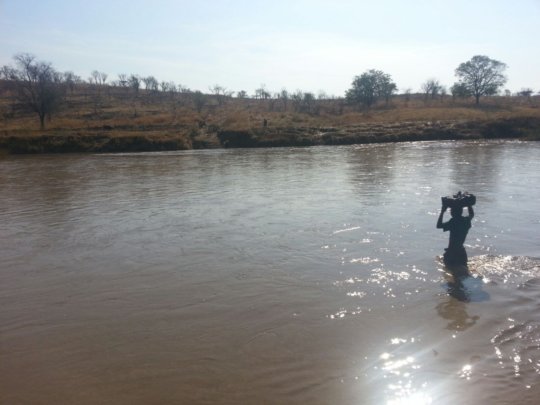 The last 3 months have seen work in all three aspects of our health strategy: training, education and clinics.
Community Health Worker training has continued with another residential training week in Livingstone. 13 village volunteers attended sessions led by qualified doctors looking at how to identify early signs of serious illness. As part of a year-long programme the week was a vital part of enhancing their knowledge of key areas of clinical concern.
Our team has conducted health education classes in each of the nine villages where we work. Sexual health and healthy eating have both featured as topics for discussion within the local schools.
Mobile clinics have been maintained throughout the last three months. Our doctors were joined by additional volunteers from Vision Aid Overseas. Together they were able to conduct hundreds of eye tests. Our regular clinical work has offered consultations, diagnosis and prescriptions, and in a few of the more serious cases we have facilitated emergency referral and transfer to hospital. In the case of one young baby with severe malnutrition this proved life-saving.
Despite the onset of the rainy season we are still able to get to the majority of the villages, though the Kalomo River was too high during November meaning our vehcile was unable to cross to the vilage itself. Nevertheless, an intrepid local volunteer was able to carry vital supplies of medicines and contraception to assist the population until the next clinic.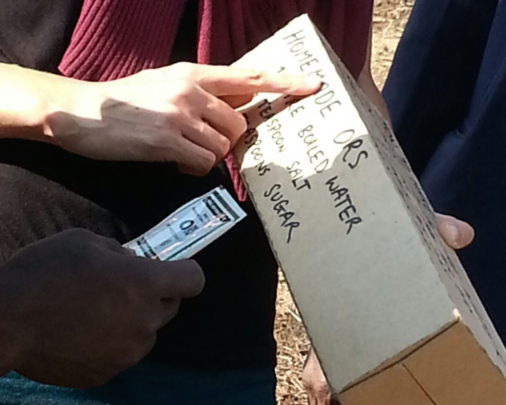 On Call Africa has had a fantastic couple of months with our medical clinics continuing to be extremely busy and at times oversubscribed with unwell patients.
Our overseas volunteers have done a fantastic job coordinating the ever expanding On Call Africa programmes. Our clinics, training and health education have only suceeded because these dedicated individuals have made sure everything happened at the right time and place. Through partnership with local health workers they have ensured life saving medication reached those who needed it most.
As well as treating unwell patients, the team have continued to run a number of health prevention programmes. For example, On Call Africa maintains a regular programme of de-worming tablets. A number of studies conclude that this sort of treatment may be one of the most effective ways of enabling young people to maintain attendance at school and for people to maintain economic activity.
Our wonderful friends at Livingstone Rotary Club have partnered with us once more, this time to provide wheelchairs for children with physical disabilities who live in the rural communities we serve. Last month our team passed them on to some delighted families in Simango and Katapazi. The children are loving being able to go much further than before (though the local livestock are still not sure!).
Thank you as always to all of our supporters, we could not continue without you.
WARNING: Javascript is currently disabled or is not available in your browser. GlobalGiving makes extensive use of Javascript and will not function properly with Javascript disabled.
Please enable Javascript
and refresh this page.