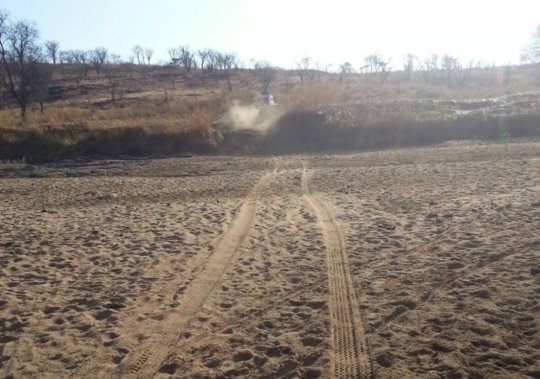 A typical day in Zambia
We load up the Landcruiser, water and paperwork on top, food and medicines inside. There's space for two or three in the front and another four in the back. It's a beast capable of almost any terrain, though we drew the line at a four feet deep, 30-yard wide river. Strapped in we are ready to go with our local project assistant directing us along with four doctors and a co-ordinator.
Down the highway, built buy the Chinese recently, we travel in serene bliss before taking a left onto what could loosely be termed a dirt track. Goats, guinea fowl, remnants of crocodile farms, and hand sewn fields of maize flit in and out of view with another car the exception, and pedestrians the norm, each smiling and greeting happily.
Villages are passed by – the closer to the highway the better – the biggest with a bar selling fermented maize and sometimes direct power, all with boreholes and a school. We base ourselves at the rural health centre and speak to the nurse before settling down to night under the stars in our camping pods. Each morning we rise with the cockerels and travel across to the most difficult to access villages, where On Call Africa is often the only team of doctors to ever have arrived there.
Clinic is under an open thatched adobe hut or in a school or maybe just a building with half a roof. Wherever it is people arrive. Some have walked with their children through the night arriving at 3am or 4am so they are first in the queue; others pitch up through the day after working in the field. Assisted by a team of volunteer local translators we work though the queue. Nobody complains of waiting too long or the cost of admission (a book is needed which costs 3 pence, we charge to encourage people to bring it back). People are grateful and willing to engage and the days are long but rewarding.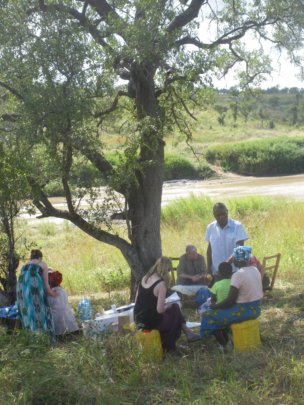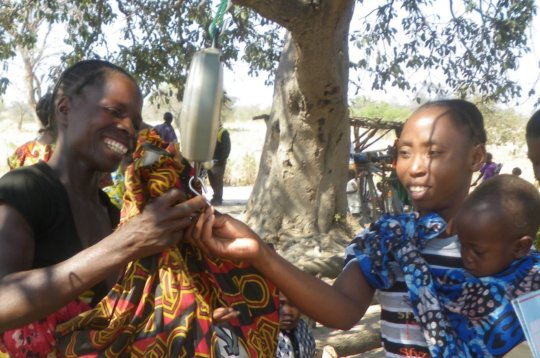 During the first week of June 2016, thirteen CHWs are attending their fourth residential training week in Livingstone, with a further two weeks planned before they conclude their year's training.
On Call Africa intentionally prioritises one of our important strategic aims - to create a sustainable system of healthcare for the rural communities with which we work. A key focus of our work is training Community Health Workers. (CHWs) Each village has one or two local volunteers whom On Call Africa is training in key clinical knowledge and skills.
Our team of volunteer doctors are delivering the training through a combination of residential training weeks alongside in-village mentoring, support and assessment. The aim is that with up-to-date knowledge and skills the Community Health Workers will be equipped to take a lead in supporting the health of their community in liaison with rural health centre staff.
On Call Africa's training programme reflects the Zambian National Strategic Health Planwhich aims to: "Provide appropriate and coordinated training to CHWs, in order to mitigate the shortages of health workers, and scaling up in health promotion at community level".
We're often asked what the Community Health Workers learn about during their training, so we've included in this report a summary of the important skills and knowledge which they are acquiring over this year.
Core competencies covered during CHW Training
Basic clinical skills
Clinical knowledge base
Communication and problem solving skills
Clinical management skills
Basic laboratory skills
Clear written recording skills
Professionalism and working with colleagues
Key clinical concerns covered during CHW Training
Serious illness
Respiratory disease
Gastrointestinal disease
Musculoskeletal problems
Malaria
Nutrition and clean water
Sexual health including family planning and HIV
Maternal Health and antenatal care
Child health and immunisations
Skin problems - wound management and rashes
Public health
Being a community leader and an 'agent for change'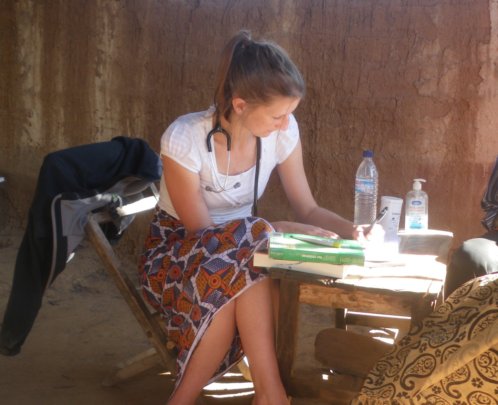 We've been looking back at 2015 so we can tell our supporters how their donations are making an impact on the health of the rural communities where we work. Here's some of the highlights:
Last year our doctors diagnosed and treated nearly 7,000 patient conditions. Over 250 patients were found to have pneumonia and a further 1168 had other respiratory complaints including asthma. 718 of these patients were young children under 5 years old.
More than half of our patients are children and young people under 18. On Call Africa's volunteer doctors diagnosed and treated over 2,000 children aged 5 and under. Nearly 500 had diarrhoea, over 700 had respiratory complaints, with 143 diagnosed with pneumonia. Other children were brought to clinics with a range of conditions ranging from easily remedied problems to more serious illnesses.
None of this can be achieved without dedicated professionals, so we are very grateful to the team of 12 volunteer doctors as well as the 15 Community Health Workers who gave over 22,000 hours of volunteer time during 2015.
We were pleased that their dedication and our project in Zambia was recognised by the UK Prime Minister Cameron in a speech at Numer 10 Downing Street in London:
"On Call Africa... are helping people in some of the most rural areas of Zambia to access vital health care and in some cases saving lives. By inspiring and training local people as well as their UK supporters they are enabling the people of Zambia to make a difference in their own communities."
And with a full team of doctors already signed up to work in Zambia to the end of November we are anticipating that On Call Africa will be able to help even more people during 2016.
"Twalumba"
WARNING: Javascript is currently disabled or is not available in your browser. GlobalGiving makes extensive use of Javascript and will not function properly with Javascript disabled.
Please enable Javascript
and refresh this page.