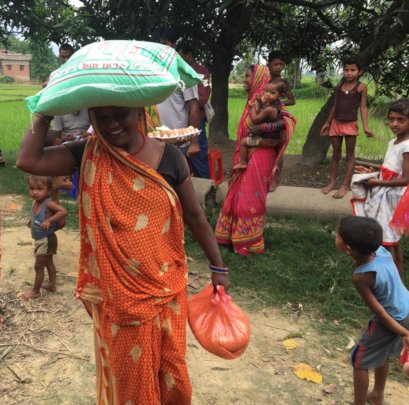 It's tough anywhere in the world now but less developed countries such as Nepal have been hit the hardest and the worst is still to come. New lockdowns and curfews are imposed every week on different regions and that means that many families that we have been supporting are not even able to leave the house to go to work or get food. At least it is possible to get to the hospitals and buy medicines. The hospitals don't have capacity to take on any new cases, many doctors are not working and there is a lack of equipment.
Most of the local government officers have been infected with coronavirus and many of the offices were forced to close. The charity organisations were banned from distributing food or other relief to the people, even those in greatest need, for about a month. The latest curfew has been lifted so we are able to now supply more food and basic necessities to those that need that the most.
Apart from the family support where we bought rice, lentils, vegetables, eggs, oil and soaps, we have also been supporting the children at the local government quarantine facility. The facility has been set up at an old school building where all families have to share the toilets and bathrooms, and people sleep on the floor. There are no soaps or other essential provided. We bought nappies, milk, basic nutritious food and toys for the youngest children and soaps for the whole facility. We have also helped a family that lost the father to corona and then they lost their house and everything they had in the flooding. Now the mum is on her own with 3 children and no support available.
We estimate that the need for our work will be even higher in the coming months due to families losing all their income and no being able to afford to look after their children. There is a huge probability that the children will be forced to work or beg on the streets and will not be sent to school. We are prepared to take on more children at our centre in Birgunj should the need arise.
I wanted to say a huge thank you to everyone who has been supporting us so far. None of this would have been possible without your help. Please share the information with your colleagues and friends and feel free to reach out to us if you would like to know more or would like to get involved with us.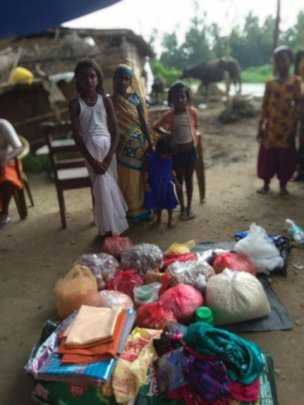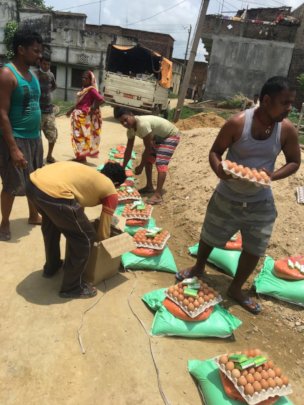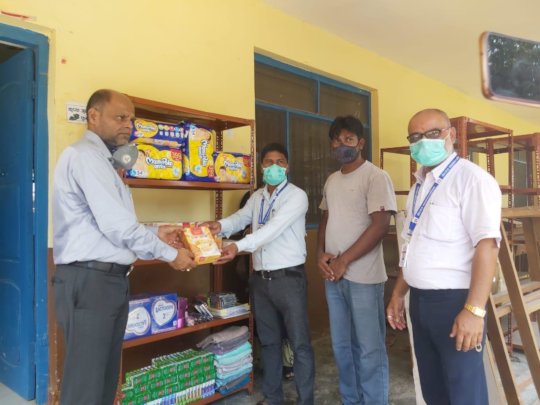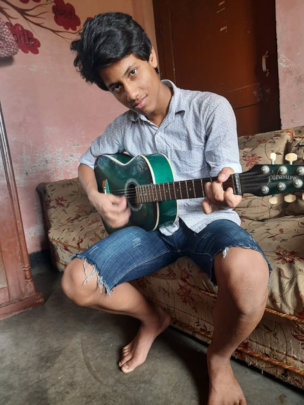 Province 2 in Nepal where we work to assist street children is a really poor region anyway and coronavirus just added massively to it. The government has provided some sort of shelter to some of the children and adults at their quarantine places - but these places lack hygiene, nutritious food or any basic facilities and people mix with each other, so not a proper quarantine, just the opposite.
Borders between many districts have been closed so we haven't been able to cover the cases from all districts apart from the 3 near to our child helpline. The lockdown is being eased now but the number of corona cases is going up in the region so we just need to wait and see. We are in constant communication with the local governments in other districts in case they need our support.
In the past 3 months we have been focusing on taking good care of our children at the children's home and child helpline/day care centre, supporting worst affected families and providing food, and basic necessities to children kept at the quarantine centres. We have had a few new referrals from the police to assist some children on the streets and we are doing what we can. Most importantly, all the children in our care are healthy and very happy with millions of activities and having the longest school holiday ever!
Thank you all so much for supporting us. Please share the information about us and our projects with your networks. Any help is greatly appreciated!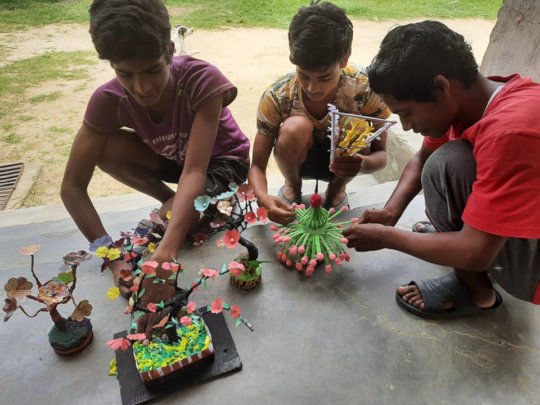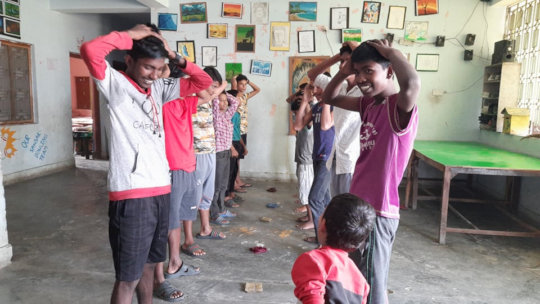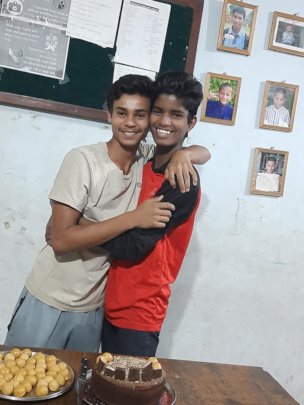 The last few months have for sure been really eventful. Luckily, all our staff and children have been safe and healthy and observing social distancing very strictly. We have redesigned our child helpline/day care centre building slightly to provide an area for any new children needing emergency assistance so that they can be isolated for 2 weeks. In some new cases, the children were quarantined at the police station and then brought to us to ensure safety of everyone.
We have had some very sad cases of children being forced to beg on the street with a cobra snake performing for the passers by, children used in the porn industry and many more difficult situations. The staff from our children's home and child helpline have only been able to communicate via phone but they have been exchanging ideas for activities with the children. The children have been occupied with the yoga classes, a lot of crafts, sports and of course classes at home. Last time I had a video call with them, they were watching Bollywood movies so it was difficult to get their attention - so I promised to find them some more educational programmes and movies in English to help them learn in a fun way. I think they'll be watching Indiana Jones soon!
As the lockdown is being eased, we expect to come across more and more children needing assistance - the lockdown was very strict and many people lost their income streams. Many experts predict famine in Nepal and a massive economic disaster. We are prepared to take many more children should the need arise. We are working closely with the local government, the mayor and the local chamber of commerce - we have now started discussions with them to try and arrange jobs for some of the most affected families. We will also provide education for the children from these families, and food and shelter where necessary.
I wanted to say a huge thank you to everyone who has supported us throughout this difficult time. Thanks to you we are able to help more children and families. Please continue your support when possible.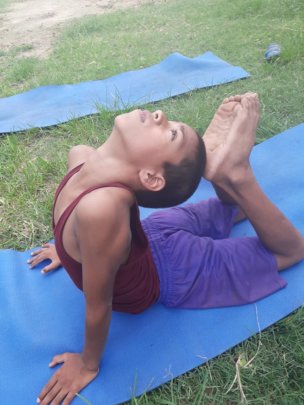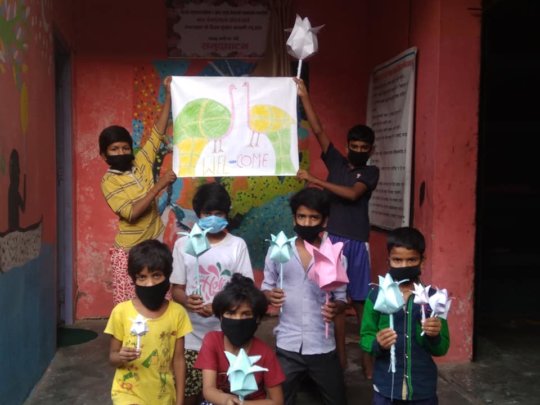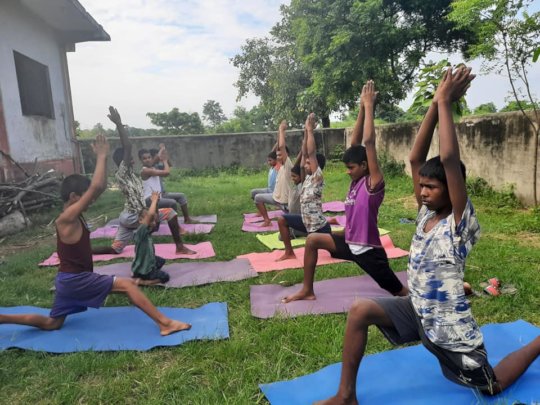 WARNING: Javascript is currently disabled or is not available in your browser. GlobalGiving makes extensive use of Javascript and will not function properly with Javascript disabled.
Please enable Javascript
and refresh this page.