Over the past few months we have been thinking of new ideas on how to teach our children about climate change and small things we can all do to help the environment. The boys are learning very quickly and trying to lead by example.
Our garden has never looked as good as now, that's all thanks to our work and also thanks to the organic fertilisers that we have been using. It has taken some time but now we can see huge benefits. Now we are planning to introduce a bio fertiliser production to provide ladies from lower castes in Nepal with employment, to assist more farmers with improving their crops and to help the environment by managing the agricultural waste. That is a separate project but we are hoping our boys will also benefit from the environmental training that will be provided alongside the production.
We are reducing our monthly costs spent on food due to the amazing crops we are receiving. At the moment the boys are enjoying tonnes of fresh aubergines, tomatoes, chillies (very important part of the Nepali diet!) and beans.
The staff have also been working on improving our 'chicken house' so that the chickens are safe (we had a few scares from the local foxes at night). The boys love looking after the chickens and they have named them all so it's lovely seeing them taking such good care of animals. And they do enjoy fresh eggs everyday!
Thank you so much for all your support! We will keep you updated on all the progress.
It has been an incredibly busy time for the Our Sansar team in Nepal. We are starting a new project in Janakpur this month and are also focusing on our existing projects in Birgunj.
One of our boys will be linked back with his family soon. Due to a mental illness, his mum was not been able to look after him but now she is married again and the husband is looking after her and is happy to accept our Adip as his own son. Adip also has a little sister who will attend the same school as him and he cannot wait to join them and help her with her schooling. The community are rebuilding their house that is in a really bad state at the moment, and we will provide beds, desks, educational materials and anything else necessary to Adip and his sister so that they can have comfortable lives. We will also support him with education and any further training that he might require/want in the future.
We had two new boys joining our Child Helpline in Birgunj - 8 and 9 years old children who were being forced to work in a hotel. They are staying with us at the moment and we are liaising with the family and the authorities to try and find the best possible solution for them. In the meantime they are receiving care, informal education and counselling.
We have also managed to send a sister of one of our boys to Kathmandu to our new partner's, Lily's Leaves, training and counselling centre to provide her with counselling and mentoring that she desperately needs, and then any suitable training that might fit with her skills. We will update everyone on the progress of the training.
We have some exciting news coming up soon so you should be able to read about that in our next report!
Thank you so much for all the support so far. It means so much to us and even more to all the children that we have been able to help.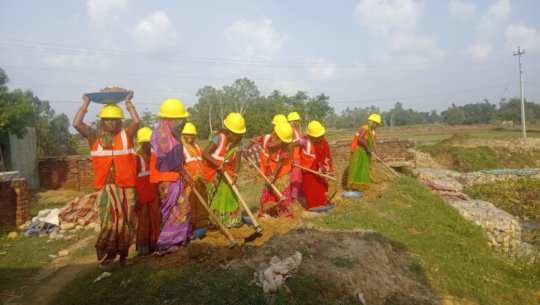 Whilst Europe, America and many other places in the world are in the middle of their fight with the coronavirus, Nepal seems to now be moving on.
The government stopped free coronavirus tests, there is no support for medical costs for corona patients and no support for any businesses. This has caused most businesses to open as usual, weddings are going ahead (and these in Nepal mean gatherings of minimum 400 people or so), schools have reopened and majority of people outside of Kathmandu have stopped wearing masks. Sadly, we hear of many more new cases but due to no testing and lack of any support the local communities started to move on and live their lives as usual.
Our work to help the communities is now focused on helping more children - more boys that have been forced to live and work on the streets, and also girls who have been subjected to domestic and sexual abuse as a result of the lockdowns. We have formed some amazing partnerships with other organisations with the same values as us and the new project to help all children needing emergency assistance in Province 2 of Nepal is under way!
We will keep you all informed on the progress of the project and how our assistance makes a difference to the children's lives.
A massive thank you for all your support, none of this would have been possible without it. THANK YOU!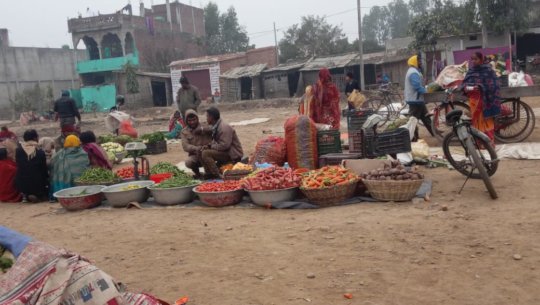 WARNING: Javascript is currently disabled or is not available in your browser. GlobalGiving makes extensive use of Javascript and will not function properly with Javascript disabled.
Please enable Javascript
and refresh this page.