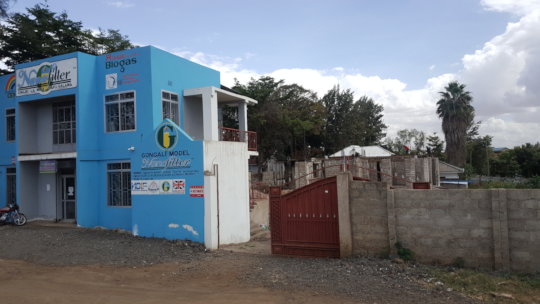 In addition to our regular reports on the BIOGAS Project, this quarter we have a breaking news about the award given to our Director, Dr. Askwar Hilonga.
We are glad that our partnership with the United States Africa Development Foundation (USADF) is getting stronger as we implement the second phase of the biogas project for the underserved communities in Tanzania. By Feb 2019 we have reached more than 100 household beneficiaries in the following Districts: Karatu, Mbulu, Arusha DC, Arusha City, and Arumeru.
THANKS to all our supporters through GlobalGiving who sustain our activities and gave us credibility to be trusted and engage in further partnership with other reputable organizations.
LAST BUT NOT LEAST, we are so happy that our Director Dr. Hilonga has just received an award by Johnson & Johnson Company, U.S.A. It is called Champions of Science Africa Storytelling Challenge. The award included $5,000 and a 5 days trip to Washington DC, U.S to receive the award and attend the American Association for Advancement of Science (AAAS) meeting.
This is one of the links to the announcement of Hilonga's award:
https://www.jnj.com/africa-storytelling-challenge/meet-askwar-hilonga
The award ($5,000) will contribute to the construction of the Inspire and Empower Enterprise Training Centre in Arusha - Tanzania.
We are sure that this will inspire many young people in African and around the world who are coming from challenging economic background: YOUR PAST DOES NOT DETERMINE YOUR FUTURE!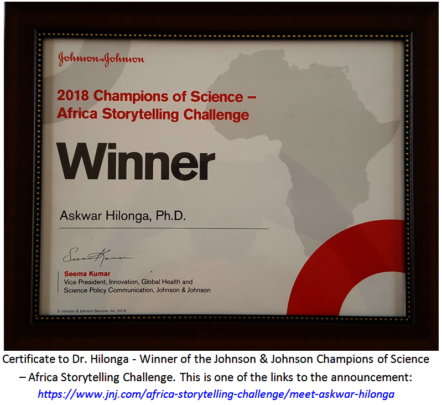 Links: