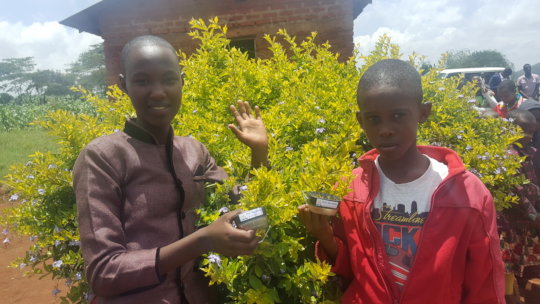 In addition to relentless support from our regular GlobalGiving donors, this quarter we had a wonderful adventure in Gongali village when the Seventh-day Adventists Youth from Arusha International SDA Church camped in Gongali for three days and donated solar lanterns to 108 children. It was a historical event for the village - everyone was so excited! The youth had an opportunity to interact with the community in the church in Gongali and thereafter by visiting the homes of all children who received the donation. We hope this new approach through church groups will be another breakthrough to provide solar lanterns to all children in under-served communities in Africa and elsewhere. The activity has also encouraged more local donors to go for extra mile. The SDA Church members in Arusha contributed to make the lanterns free to all 108 children. Each solar lantern was tagged with a name of the beneficiary. The photos for each group of beneficiaries was taken and shared with their donors via the church WhatsApp group.
With this report we re-instate our commitment to connect the donors and their beneficiaries. It is easy for us - just let us know how you would like to be connected with your beneficiaries. Eg. we can send you photos, videos, and anything else of your interest that is within our capacity.
ASANTENI SANA!
Hilonga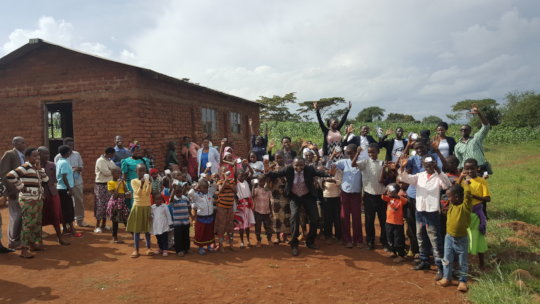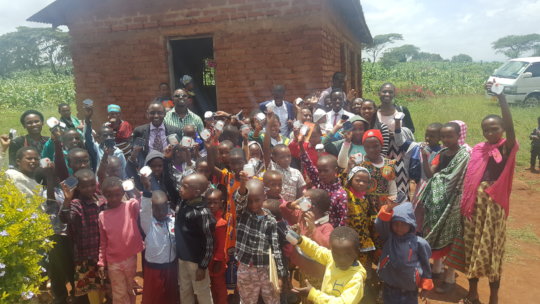 Links: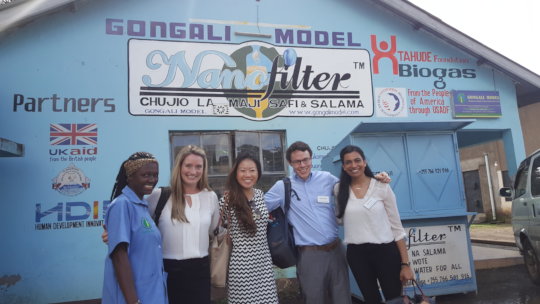 This quarter we received 3 groups of American students from different Universities (about 100 students and their Professors) who visited our activities in Tanzania. Before going to the field, I made a PPT presentation at our office (shown in the photo below). I narrated the history of our organization (established since 2010) and our journey until 2018. All students were impressed and most of them wanted to go to the field and meet our beneficiaries. So we demonstrated what we do and allowed them to visit the beneficiary communities with Arusha region, Tanzania. Students were so excited to meet happy beneficiaries everywhere we work.
Some of the students promised to support our activities in different ways: 1. Online marketing, 2. Publicity, 3. Posting and supporting our activities on social media - Facebook, Twitter, Youtube, etc. 4. Coming back for internship in Tanzania 5. Fundraising ........... as demonstrated by the email I just received from one of them:
"Dear ...................(me),
I have not given up on the idea to come to Tanzania! Unfortunately, it is very difficult to obtain funding via world famous scholarships due to rigid application deadlines and incredibly high competition. But, I HAVE A BETTER IDEA! I am going to
do my personal fundraising!!
I am graduating from Wellesley, and the area where the college is located is very wealthy. Many people in this area do a lot of good for different communities in need. I have met some affluent people in my time as a student and I will reach out to every family I know who could help me to host fundraising events! But I will need your advice: Can we please talk on Skype during one of the weekends? I want to go over logistics of a presentation that I have in mind: I want to make the most impactful presentation!! I am positive I can make it!!
Thank you,
............................... (her name)".
Links: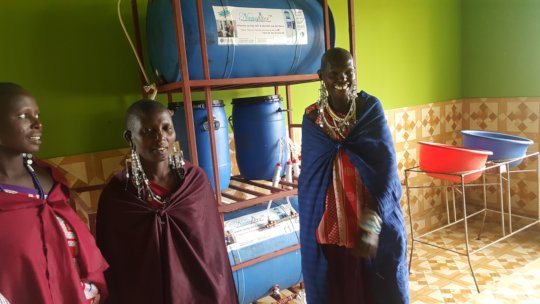 We are so excited to report the release of our new big filter by the name of "Tetra-Nanofilter". The first version of this filter is being sponsored by Mr. SS Kim of E3Empower and their partners. It was a great celebration to a community of 420 students, teachers, and the surrounding community!
We have shared a video link for the installation of Tetra-Nanofilter at Enkikaret School (consider the link attached with this report). Please kindly make this video viral! Share with all your network! THANKS for your constant interest and relentless support for this local innovation from Africa in Africa by Africans for the world. Please kindly amplify our voice to various stakeholders. We can aim to provide Tetra-Nanofilter to every school in Tanzania. Why NOT? Each of this filter is only USD 1,000 and it can serve up to 1,000 school children for FIVE years before it needs serious service. Is this not a breakthrough?
THANKS for your relentless support, all the time!
Hilonga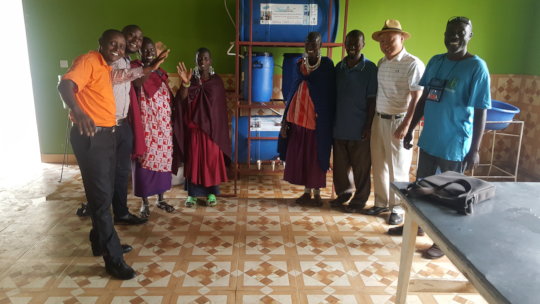 Links:
WARNING: Javascript is currently disabled or is not available in your browser. GlobalGiving makes extensive use of Javascript and will not function properly with Javascript disabled.
Please enable Javascript
and refresh this page.