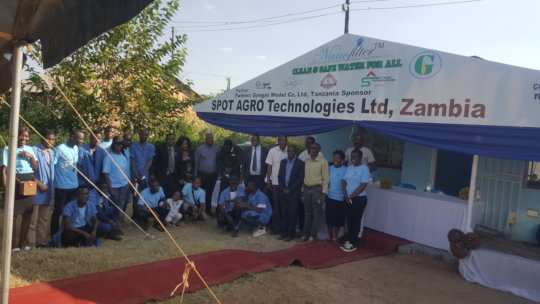 We hereby report the closeout of our Nanofilter Project in Zambia. The event was ceremoniously conducted on 20th May 2021. The guest of honour was the Kalulushi District Councillor - represented by Mr. Zakeyo Kamanga. Other invited and attended guests include the Government Health Officer (Mrs. Clare Chongo), community representatives, and many others who were in the general audience. There was a special entertainment by Ngoma Band from Kitwe. The Nanofilter team also took advantage of the event to exhibit all products. There was an exhibition booth and all staff were in uniform.
We are so grateful for our sponsors for this project: the South African Innovation Support Program (SAIS 2) and Urban–Hedley Family Trust (U.S) represented by Mr. Robert Urban. This is a significant milestone for the implementation of the Thirst for Life Campaign (https://www.youtube.com/watch?v=XHL9OCyHODw). Now we know what it takes to establish Nanofilter water stations in other countries beyond Tanzania.
We did our best to engage media; thus dissemination was very aggressive. Please kindly enjoy some photos and video clips recorded during the event. The closeout event was covered by the Local Radio (Miracle Radio) and social media (Facebook, YouTube, Instagram, LinkedIn, and WhatsApp).
THANKS again for your relentless support via the GlobalGiving platform. Please kindly continue to count on us as we scale-up this project from Tanzania, Zambia, and to other African countries. THANK YOU SO MUCH!
Links:
Attachments: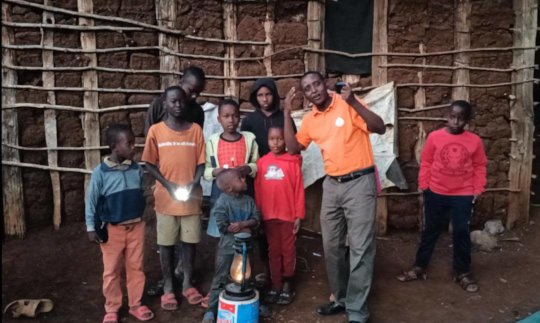 THANKS for your relentless support all the time. Our solar lantern project is surviving all this time (for about 9 years) – be assured that you have touched thousands of Tanzanian children through this project. We are determined to do even more, though at present it looks like many sponsors slowed down – it could be due to the economic effects of COVID-19. Nevertheless, we are excited to receive an email on potential partnership. I did not know that it might become a breakthrough – Crypto currency! We just got a partner (name reserved for now) who has a passion project that generates donations in crypto-currency for charities (they always convert this and provide the donations in regular currency to go to immediate good use). This partners says, "I would like to push this particular cause of yours and focus a big drive for it, something like a "charity of the month" in July – My clients are very much at the forefront of technology and would get behind this.''
Please kindly join us to spread the word when this campaign starts – some people may opt to directly support us through GlobalGiving. But all in all, we will be so grateful to receive support in any form: conversional or crypto! THANKS IN ADVANCE!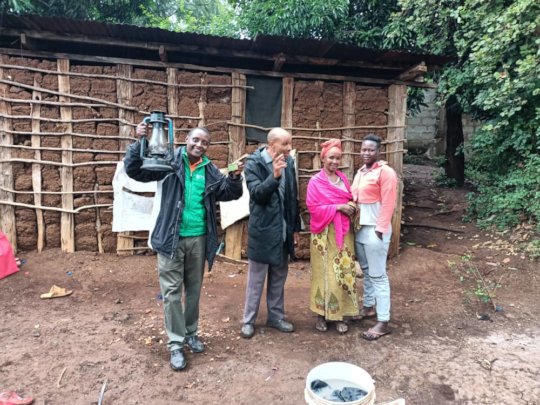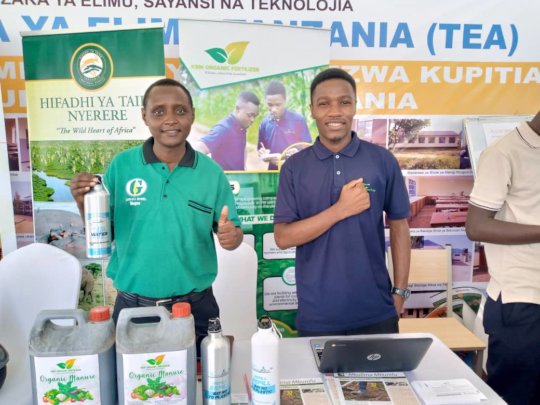 This quarter we were so privileged to be invited to exhibit our organic fertilizer during the annual education stakeholders Forum at the University of Dar es Salaam, Tanzania (please kindly consider the attached photo). The event was very active and we were able to sell the organic fertilizer and got many orders.
Organic fertilizer is a byproduct of biodigest (biogas system that uses cow dung). THANKS for your generous support all the time. At present we have more than 200 customers with biogas systems but they do not have organic fertilizer units. Each unit can produce several tons of organic fertilizer every year. Our grantees sell the organic fertilizer to repay their loans - for the construction of the biodigesters and the organic fertilizer units. We highly expect to boost the income of our grantees who are seriously hit by the economic effects caused by COVID-19. Please kindly refer us to any relevant organization that can provide a grant for organic fertilizer project in Tanzania or any activity related to renewable energy /environment /climate change project, etc. That will be your contribution to the success stories we are going to make in the last part of the year 2021, as the restriction on COVID-19 lighten. For direct communication please kindly write to my email hilonga@gmail.com or WhatsApp +255787303091. THANKS to you and the GlobalGiving community at large for sustaining our project for 8 years now. Please kindly expect more updates as we implement our organic fertilizer project.
WARNING: Javascript is currently disabled or is not available in your browser. GlobalGiving makes extensive use of Javascript and will not function properly with Javascript disabled.
Please enable Javascript
and refresh this page.