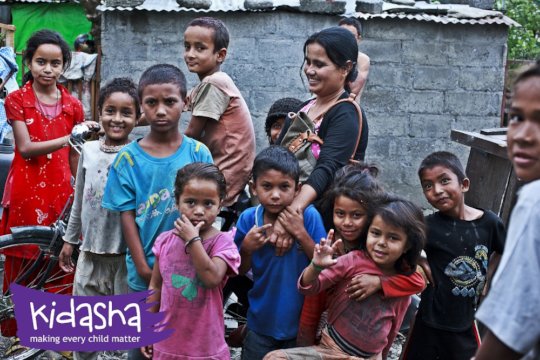 It is now over three years since the devastating earthquake in Nepal which destroyed over 800,000 homes and affected around 8 million people. As well as destroying homes, it destroyed land, livelihoods and people's way of life. In one of the world's poorest countries, in which inequality and extreme poverty were already huge problems, the earthquake disproportionately affected those already suffering. Unable to wait for support, many of the poorest were forced to leave their villages and head for cities like Pokhara to survive. However, no longer being in the areas directly impacted by the earthquake, these children and families were overlooked by the majority of other disaster responses.

After the earthquake, we focused our response on an area in which we have the most experience and resources - helping children and families living in extreme urban poverty in Pokhara. Over the last three years, we have helped almost 1,000 earthquake affected children and their families who were forced to migrate to the city, the majority settling in slum areas. We helped them setup homes, supported them to access local services, and made sure their children could enrol in local schools. We rescued and rehabilitated girls who were victims of trafficking. We removed children from abusive and exploitative working conditions and reintegrated children with their families and back into mainstream education. For older adolescents, we worked with local employers to improve working conditions and provided skills training, business training and access to apprenticeships to prevent their exploitation.

We have integrated support for earthquake victims into our core programme in Pokhara and now almost 1 in 3 of the working and at risk children that we support have been affected by the earthquake in some capacity.
Thank you for your kind and generous support.
The Kidasha Team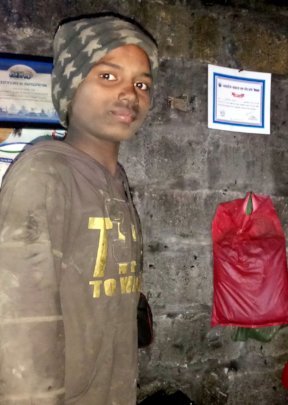 Dear Supporter
Driven from home by family breakdown, violence, drug and alcohol abuse, conflict, natural disaster or simply poverty, many Nepali children end up on the streets, scavenging, begging and selling themselves to survive. We provide these children with safe shelter, counselling and advice to deal with their trauma and help them to return to school and a more normal childhood. We also work to improve the situations of families in crisis to prevent children being forced onto the streets.
Over the last year we have continued to reduce the abuse and exploitation of neglected and vulnerable children and have helped them move out of crisis situations in Pokhara. Our core child protection services have worked with 3236 at risk children. We have worked directly in the workplaces and with employers to help improve working conditions for these extremely vulnerable children. In Pokhara our work over the last five years has helped reduced the number of child labourers under the age of 14 years of age by 73%.
Without your support, we could never have achieved what with have. However, there is still a tremendous amount of work to be done, so please do give generously so we can reach more vulnerable children.
Thank you.
The Kidasha Family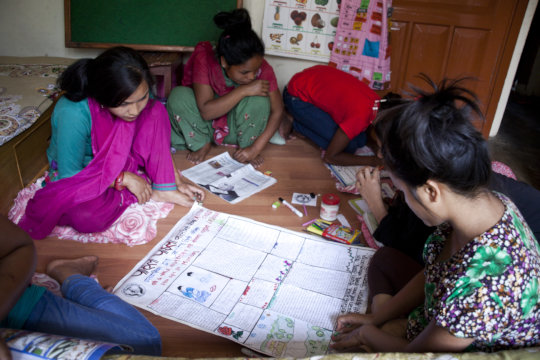 Our Chair of Trustees, Nick Barry, has just got back from Nepal where he visited our projects and here is part of his report, which I would like to share with you.
'This is the shelter for the young girls who have been subjected to various types of abuse. The centre has recently had to move, as we had outgrown our original premises. It is now in a large building and we were told that it is not as homely as the previous location. Nevertheless, the team which runs the shelter are brilliant with the girls and have made the best of a large cold building. It used to be a block of apartments and therefore has a great deal of space but does lack a little intimacy for the youngsters who are so vulnerable. The staff are working hard on this and will no doubt create a cosy home soon.
We spent time with the team who were supporting the girls to be children – making paper models, colouring pictures and learning to read and write using colourful aids. The girls appeared to be enjoying this approach as there was lots of giggling and laughter.
The shelter had recently seen a mob gathered outside to pressure our partners to stop a legal case and reveal the whereabouts of the victim of abuse. The mob failed to get into the shelter as the community (local to the shelter) came to prevent entry. This is such a powerful action by the local community and is a full endorsement of the value of the project and the work that we and our partners are doing'
In the last six months, we have achieved the following.
Total number of children supported = 32
Total number of children attended awareness class in shelter (Awareness on sexual abuse and exploitation , HIV and AIDs and trafficking) = 19

Total number of children reintegrated with their family = 5

Total number of children supported for independent reintegration = 1

Children provided guidance for the career development plan= 8

Total number of children supported in Vocational training = 4

Number of children who had life skill training = 16
Without your support, none of this would have been possible. So a BIG thank you on behalf of all the girls in the centre.
The Kidasha Team
WARNING: Javascript is currently disabled or is not available in your browser. GlobalGiving makes extensive use of Javascript and will not function properly with Javascript disabled.
Please enable Javascript
and refresh this page.