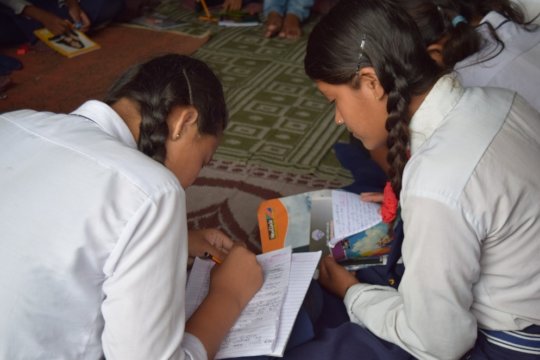 Thank you for your continued support and interest in our work in Nepal. Over the last year we have achieved so much, however, none of it would have been possible without you. For example
We reached 5,124 of Nepal's most vulnerable and at-risk children
We extended our pioneering Life Skills Education programme to 16 government schools and reached 1,118 students
We supported 938 working or at-risk children and 148 street-involved children through our core child protection services
Supported and changed the lives of 137 female victims of sexual abuse and exploitation
We lobbied the Gandaki Regional Automobile Workshop Association to amend bylaws barring employment of children under 14
We helped 882 of the poorest children to attend school by providing books, uniforms, and fees
We would like to share with you a success story of a young girl, whose life has been turned around. 14 year old Seema (not her real name) is from the east of Nepal. Seema's father was an alcoholic, who used to physically abuse her and her mother, so much so, her Mother and brother moved out. Her father's behaviour got worse and he would often beat and sexually abuse her, threatening that if she told anyone he would kill her. This continued until one day he sent her to work as a domestic worker in someone else's home. Feeling safe in this new environment, Seema shared everything that had happened and her father was arrested and sentenced to prison.
Due to the stigma of the sexul abuse, Seema didn't feel comfortable staying in the same town and so her employer arranged for her to move to Pokhara to a new workplace. In Pokhara, she was identified by Kidasha's outreach workers and has now started to regularly visit one of our Drop-In Centres where she receives counselling and Non-Formal Education. Seema has also made new friends in the centre – other girls working as domestic workers and is much happier. She has just completed three months of Non-Formal Education and her employer has agreed to support her back into school from this month, which is the start of the new academic year. Seema is determined to study hard to make a better future for herself and to help other children in similar situations.
Our work in Nepal is extremely important and with your kind and generous help, we can change the lives of many more vulnerable children.

Many thanks

The Kidasha Team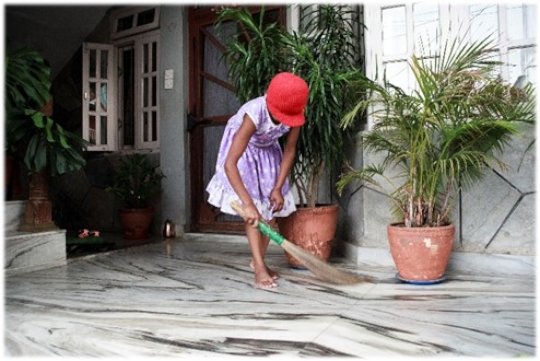 Thank you for your continued support and interest in our work in Nepal. Over the last year we have achieved so much and none of it would have been possible without you. So, not only have we supported and changed the lives of 137 female victims of sexual abuse & exploitation, we have also achieved the following:
We reached

5,124

of Nepal's most vulnerable and at-risk children
We extended our pioneering Life Skills Education programme to 16 government schools and reached

1,118 students
We supported

938 working or at-risk children and

148 street-involved children through our core child protection services
We lobbied the Gandaki Regional Automobile Workshop Association to amend bylaws

barring employment of children under 14
We helped 882 of the poorest children

to attend school by providing books, uniforms, and fees
On our CEO's last visit - Janice Miller said the following
During my trip, I also visited our shelter for girl victims of sexual abuse, where having just recently moved to a different building, the staff and girls were still unpacking and setting in. As always when I visit this project, I was overwhelmed with both anger and sadness that many of the girls are less than 10 years old. On a positive note, the girls were excited to be going on an outing later that day, albeit to have their eyes tested at a local eye clinic.
Our work in Nepal is extremely important and with your kind and generous help, we can change the lives of many more vulnerable children.
Many thanks
The Kidasha Team
It is nearly 4 years since the devastating earthquake hit Nepal, the world has moved on. However, for Nepal, things will never be the same again and the children who we are working with are still deeply traumatized by the event.
Hari (not his real name) is now 16 years old and studied until grade 5 in school in the Dhading district, which was one of the areas mosted devasted by earthquake. Hari's house was destroyed and their land became unsuitable for farming. His parents managed to find work as daily labourers but they just couldn't earn enough to feed their family. So, Hari moved to Pokhara in search of work.
Hari found a job in a car wash garage, where his working and living conditions were appalling and his health started to suffer. He was given one meal a day and a place to sleep but was not paid. One of our social workers found him and started working with Hari's employer to provide him with a clean and safe place to sleep and two meals a day. Hari was keen to resume his studies but it was not possible for him to study in a regular school, so he joined one of our functional learning courses, where he studied hard and was a key member of the group. These courses take place outside the working day either in the early morning or the evening in a convenient place for the students to get to.
Hari is now a full-time employee at the garage, living in better conditions and most importantly is now earning, which has enabled him to send some money home. He says that the functional learning course has developed his confidence and now has a hope for better future.
Thank you for support which has enabled us to turn Hari's life around.
The Kidasha Team
WARNING: Javascript is currently disabled or is not available in your browser. GlobalGiving makes extensive use of Javascript and will not function properly with Javascript disabled.
Please enable Javascript
and refresh this page.