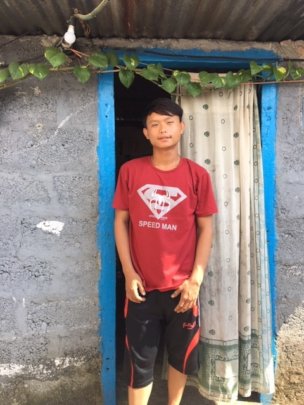 Dear Supporter
I would like to share with you a success story of one of our beneficiaries who I was fortunate enough to meet on a recent trip to Nepal.
Sanjay (not his real name) is now 24 years old and is a shining example of how our work can transform the lives of the some of the poorest children living in Pokhara. Sanjay dropped out of school aged 10 years old and began working in the sand mines with his parents. This type of work is back breaking and extremely tough seasonal work for very little money. Although Sanjay was under the legal age for work, his parents were unable to survive without his additional meager wages.
However he was one of the lucky and was picked up aged 14 by one of our social workers and with a little bit of persuasion started coming to one of our drop in centres. Here, he attended one of our non formal education courses, where children come together and learn without the pressures of being in full time education. Sanjay regularly attended these classes and did well. He then went on and with the support of Kidasha did a vocational course in hotel housekeeping. After graduating from this course, he managed to get a job in Dubai working in a hotel. Whilst he was abroad, he met a colleague and they decided that they would open a restaurant together back in Nepal, which is now a reality.
Amazingly, Sanjay has a third share in this restaurant and his dream of becoming a chef has been fulfilled. He is now earning enough and is able to help support his parents. He is also paying for his sister to stay in school, as he now realizes the importance of a good education.
Sanjay is extremely grateful for the support that Kidasha has given him and how it has transformed his life. In the next few months he is hoping to be able to take on a trainee from one of our projects in his kitchen, as he is keen to give something back.
On behalf of Sanjay and many other Nepali children, we would like to thank you for your invaluable support. None of this would have been possible without your generosity.
The Kidasha Team
Thank you for your continued support and interest in our work. I would like to share with you one of success stories.
Sheetal (not her real name) is 14 years old and has been living in Pokhara for a number of years with her family. Her parents were labourers and earning a daily wage, but this wasn't enough to feed a family of five. They were also alcoholics, so a lot of their meager wage was spent fueling this habit.
To try and make ends meet Sheetal got a job washing up and cleaning in a local hotel. Whilst here, she started sleeping with the customers in return for money and drugs. One night the police found her on the streets searching for a customer and she was brought to our shelter.
It has been a challenge to keep her in the shelter and she ran away a couple of times, but our social worker always found her and brought her back. However, with continuous support and counselling, Sheetal is beginning to change her behaviour and leave her past life behind. She has now been referred on to a safe home where she is receiving vocational training.
This is just one success story out of many and without your support, this wouldn't have been possible.
Thank you from all the children in Nepal that you are helping.
The Kidasha Team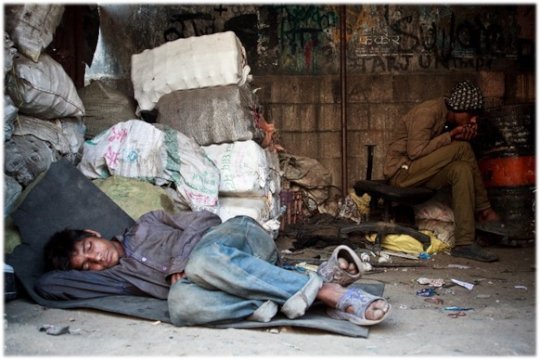 I would like to share with you the success of one of our boys who we have been working with since the earthquake. Our work isn't a quick fix and there are many challenges which have to be overcome. Here is a shining example of the work our partners are doing in turning around the lives of the most vunerable children in Nepal.

Nabin (not his real name) is now 17 years old and has been on and off the street for a number of years. Two years ago, he was motivated by Kidasha outreach workers to leave the street and join the Rehabilitation Centre. Initially leaving street life was difficult for Nabin and he ran away back to the street, his street gang and substance abuse a number of times. With the support of his social worker, Nabin was able to realize the impact this was having on his life and to learn to develop better coping strategies. After six months he moved into the Midway Home and started attending school again.


Over the next year Nabin progressed well in school, made new friends and started to increase contact with his family, progressively spending weekends staying with his father. His confidence grew and he became better at dealing with challenges he faced in his daily life – no longer resorting to escaping to the street or drugs. In the school holidays Nabin would work in a metal workshop earning and saving money. Six months ago, Nabin made the decision to start living with his father again. Supported by Kidasha's social worker, both father and son have learnt to adapt their behaviours and live together positively. Nabin paid for his school fees himself this year and he is studying hard and aims to graduate from high school in the next two years.

"I really liked the midway home and the way it worked. The rules had the right balance and we were encouraged to go out to school, training or work. It's from there I learnt to quit bad habits myself, not because I was forced to. I feel a much stronger person now."

None of this would have been possible without your generous support. Sadly there are many more children like Nabin in Nepal who need our help. If you were able to give another donation, we would be able to change more lives for the better in Nepal.

Best wishes and many thanks



The Kidasha Team
WARNING: Javascript is currently disabled or is not available in your browser. GlobalGiving makes extensive use of Javascript and will not function properly with Javascript disabled.
Please enable Javascript
and refresh this page.