We would like to share with you the success of one of our boys from the street shelter. Sabin (not his real name) is currently 11 years old and has been living in our centre for the last eight months. We found Sabin on the streets of Pokhara, where he had been living for over 6 months.
His father left before he was born and his step-father was unwilling to care for him, so he was sent by his mum to a relative in the city. This 'aunt' used to beat him most days and Sabin ended up staying on the street.
We encouraged Sabin to attend our non-formal education classes, which have been especially formulated to get kids back into main stream education. Sabin then started to stay in the centre and was able to join the local government school midway through the academic year. He has just completed his end of year exams and we are delighted to report he has been attending regularly and came first in his class. This is an amazing achievement, considering 8 months ago he was sniffing glue to stave off hunger and living rough on the street.
Our next aim is to reintegrate Sabin back with his family. This process has begun and Sabin has made a couple of visits with the support from our staff. This photo shows him with his mother, step-father and younger brother on one of these visits.
Thank you so much for your support, without which we could never have achieved what we have.
Many thanks and best wishes
The Kidasha Team
Thank you for donating to GlobalGiving Little by Little Campaign supporting our Escaping Abuse in Nepal project. We would like to share with you a case study about a particular girl called Shanti (not her real name), who has had her life turned around by our shelter.
Shanti who is 15 years old has been living with us for the last 7 months. At the age of 7 years old she was already working in Kathmandu as a domestic worker. There, she met a woman who promised her a better life in Pokhara, so Shanti ran away to go and work for her. However, in this new house in Pokhara, the husband sexually abused Shanti constantly. Although Shanti did tell her employer, she wasn't believed and the situation was totally ignored, which is often the case in Nepal.
Her employer did give Shanti a couple of hours off each day to attend classes Kidasha run for employed children to give them the basic skills in reading, writing and maths. Shanti was afraid to tell her teachers but luckily told her friend, who alerted the teacher to the situation. Shanti was immediately rescued and brought to our Girls shelter. At the centre, with help and counselling Shanti is beginning to enjoy being a teenager and she is currently undertaking a three month training course to become a tailor. When she is ready, she will be given support to live independently with other girls from the centre. Justice has been done and the perpetrator is now in prison.
Thank you so much for your support without which we could never have achieved what we have. By donating further you can help us rescue more girls. Globalgiving are currently running a 50% matched funding programme - if you would like to donate further, please go to:
https://www.globalgiving.org/projects/protecting-children-after-the-nepal-earthquake/
Best wishes
The Kidasha Team
Links: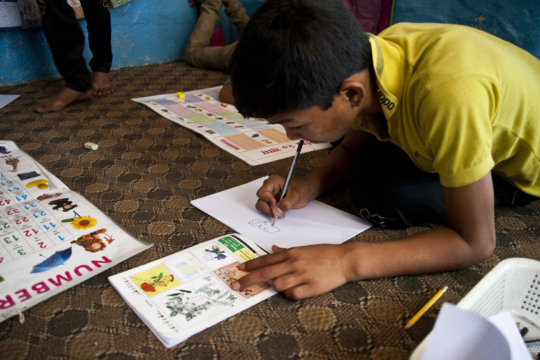 Due to new government legislation in Nepal, our drop in night shelter for street connected children has had to be changed slightly. We have reopened our centre in a new location in Pokhara and have made it more of an assesment unit, which will mean we will be able to reach out and help even more vulnerable street children.
After a thorough medical and well being examination, the children will be offered various treatments to help them reintegrate back into society. This includes counselling and life skills through alternative or mainstream education and help in finding them a job. Our first priority is to reintegrate them back with their extended family. However, where it is not possible or safe to send them home, we offer accommodation in small family style homes.
The aim of this centre is still the same; to increase the children's resilience, aspiration and ability to thrive and grow and rebuild their lives within society.
Please do watch the short video where Arjun, currently 15 years old, is featured having turned his life around after 7 years living on the street. He is now training as an apprentice metal worker.
Thank you for your continued support and helping us to change the lives of more children like Arjun.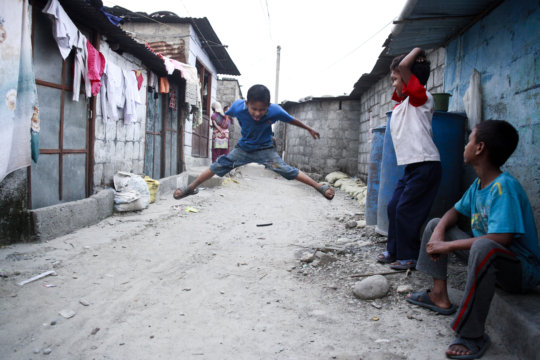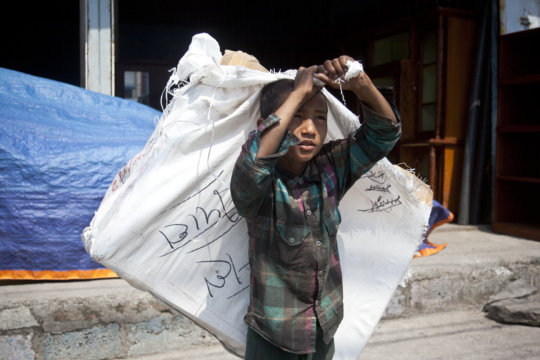 Links:
WARNING: Javascript is currently disabled or is not available in your browser. GlobalGiving makes extensive use of Javascript and will not function properly with Javascript disabled.
Please enable Javascript
and refresh this page.