Dear friends,
We're very excited to be able to tell you that we have been able to get a new roof on the cafe! Salem Social Cafe is now protected for the winter and for many years to come, with a smart new roof that took about two months to install but is now all done. After the big fundraising push over the last 18 months, we're really excited to have finally got it done.
We want to say a big thank you to you for your support in this project - it's not necessarily something that would get the attention of many, but we realise how valuable your support is in things of this nature. And in reality, it is a massive step forward that will affect many many people both now and in the years ahead. We couldn't have done it without your help.
So thanks once more for your investment in the people of Central Asia! We're always welcoming new people to the cafe who are inspired by its design, impressed by its quality and engaged with its mission. Thanks for making that continuing mission possible by safeguarding the cafe's future and helping us help others to help those in need.
With love from everyone at Salem Social Cafe, at the heart of the Social Village!
PS We'll be closing this project in Global Giving shortly, and this will be the last Project Report for the cafe roof project, however our main Salem Social Village project remains active, and we'd love to keep in touch - please sign up for our Village Leaf newsletter if you don't already get it.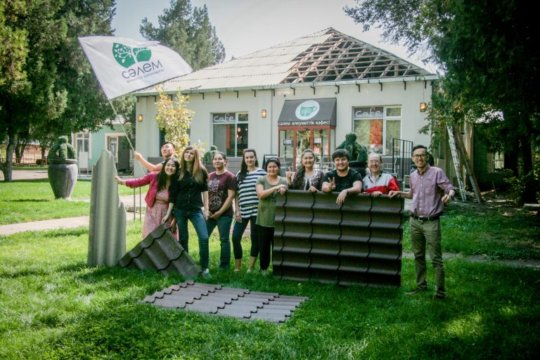 Links: