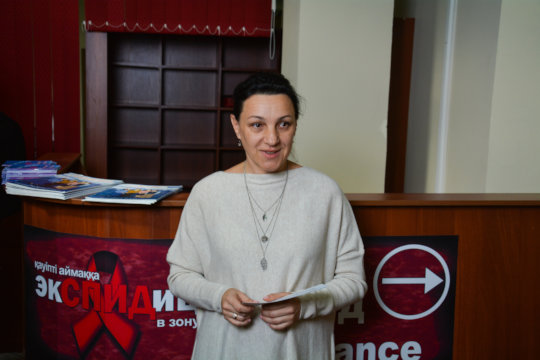 Earlier this year, Salem Social Village signed a partnership agreement with the AIDS Centre in Shymkent, which was a big step forward for us. A close working relationship with a government body like this will hopefully allow us to reach a much larger quantity of students and teenagers in the city, enabling us to more effectively tackle the challenge of HIV/AIDS, which is still growing here.
The innovative interactive project which we call the AIDS-Xperience has been going for six years already, and remains an entirely free resource for people in the city. During that time, more than 4,200 people have learnt more about the problems of HIV/AIDS and the importance of making good life decisions.
The AIDS Xperience was developed by Crossroads Foundation Inc in Hong Kong, and its unique form of walk-through simulation makes it a highly effective form of training, allowing participants to literally walk in the shoes of someone at risk of contracting HIV/AIDS, by hearing their life story whilst passing through different rooms representing scenes from their life. Students, those in the higher grades of school, and representatives of NGOs have all discovered key facts and learnt the importance of compassion towards those directly affected by HIV/AIDS.
We have certainly found that this format is very effective by providing an immensely realistic feeling of what it is like to be in each situation of their lives, and enabling participants to gain not just knowledge but empathy and understanding towards those who are HIV positive. The goal is not just greater understanding of the issues and risks to help reduce infection rates, though this is of course vital, but also breaking down assumptions and prejudices around the whole subject of HIV/AIDS, fighting the discrimination and marginalisation that is still so common here.
This new agreement is another big step forward in the realisation of these goals!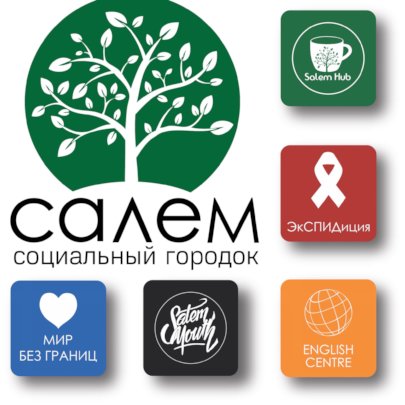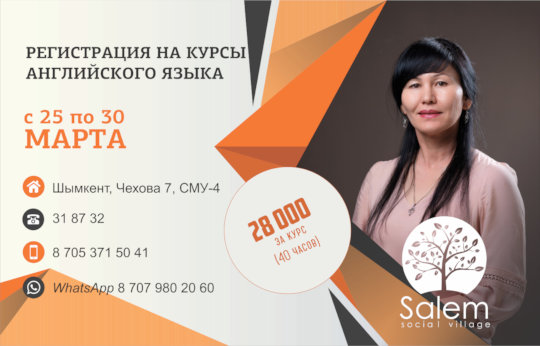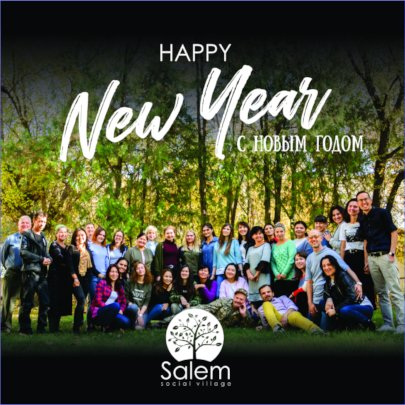 As Salem closes for its festive break over New Year, we want to wish all our donors and supporters a very Happy New Year!
2018 has been a busy one for us, and just recently we had possibly our most famous visitor yet, when Wheelchair Man - or at least his creator - came to see around Salem.
Mohammad Sayed was abandoned by his family in Afghanistan after his house was bombed and he was left paralysed. Now he has become a US citizen, and designed a comic book superhero - Wheelchair Man - based on his own life story.
His desire is to bring a message of hope and empowerment to children with disabilities around the world, and he focuses his creative talents on developing adaptive tools for people in wheelchairs, as well as creating comic book characters such as Wheelchair Man to inspire others facing physical challenges. His goal is not only to help rebuild hope and confidence among people with disabilities but also to raise the consciousness of people everywhere to the abilities of those in wheelchairs.
Not only was he delighted to see the work that we do with people with disabilities, but we surprised him with a mural of his very own Wheelchair Man on the wall at Salem! He has various other ideas for further comic book characters, and mentioned that maybe one of them should come from Kazakhstan! Now that would be special.
We trust that you have a peaceful and prosperous 2019, and that along with everyone at Salem, and Mohammed himself, your desire to inspire others and raise awareness of the bigger issues continues to grow.
With many thanks,
Tim, on behalf of the Social Village team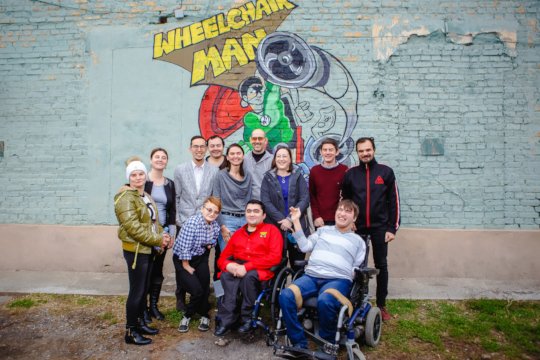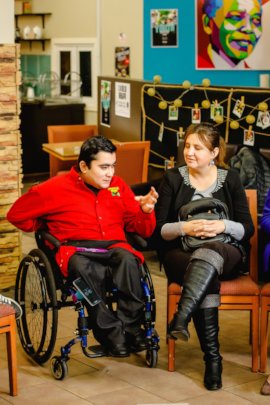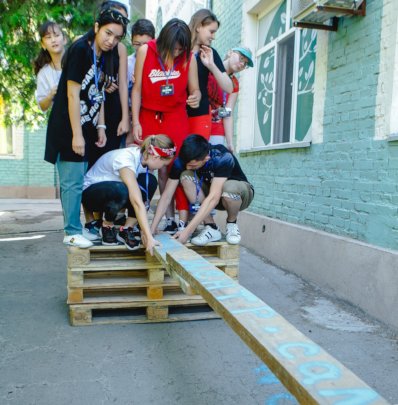 It gets hot here in the summer, and young people need to find constructive ways to chill out, have some fun and survive the heat.
This summer, Salem Social Village put on a Youth Leadership Camp over two days to provide not only a lot of fun, but also a significant purpose by training young people in leadership-related topics. And when we say training, that's activity-based learning with a whole lot of time for reflection and discussion, not the 'lecture and take lots of notes' approach.
Team-building activities and seminars were supplemented, Salem Social Village style, with some experiential learning initiatives focussed on raising awareness of social issues. This included 'Living on wheels' simulation, with the young people sent out into the city with a wheelchair to get a first hand experience of just how hard it is being disabled. They also went through our AIDS Xperience to understand the lives of those at risk of HIV/AIDS infection, and how normal people can be put at risk.
This was the highlight of the summer at Salem, but there was so much else going on too, including a rock concert attended by over 700 people - but that will have to wait until next time.
Thanks again from everyone at Salem for your support in helping us to continue challenging discrimination, training future leaders, and bringing change to society here. It can be a lot of fun, but it's always purposeful.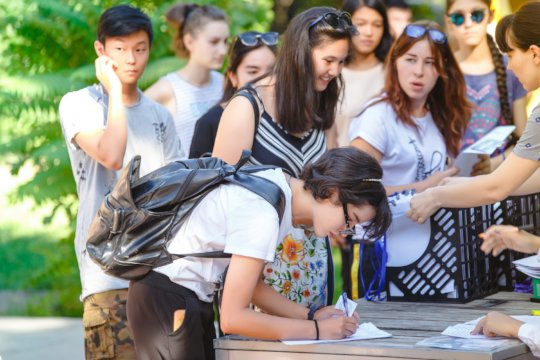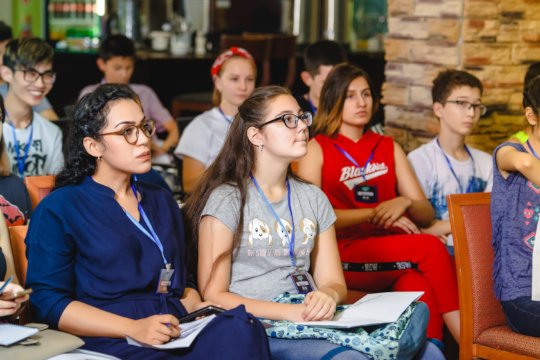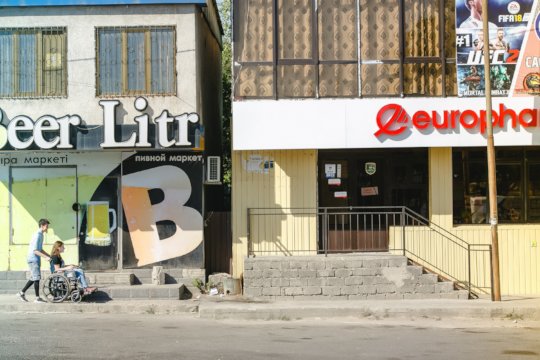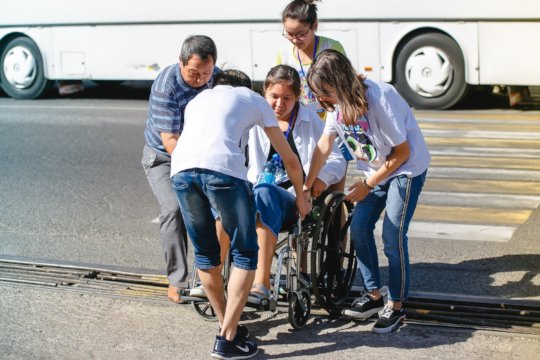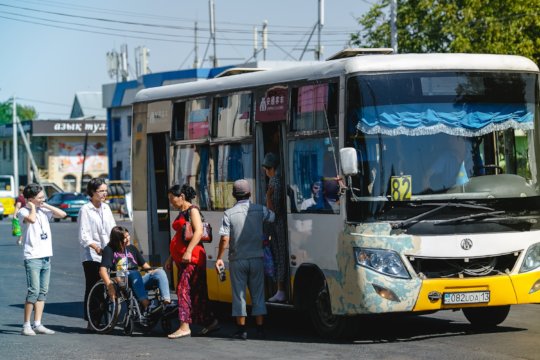 WARNING: Javascript is currently disabled or is not available in your browser. GlobalGiving makes extensive use of Javascript and will not function properly with Javascript disabled.
Please enable Javascript
and refresh this page.