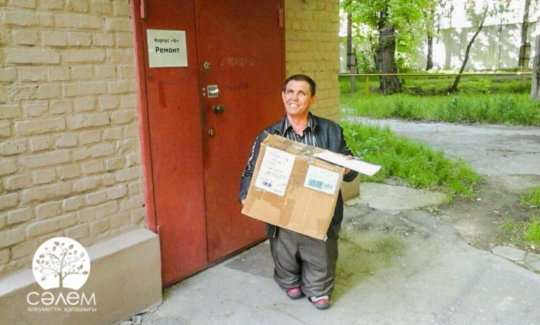 We thought that this story would be about how, through the request of a guy named Ivan, Salem Social Village was able to send some much needed material assistance to the Medvedko family, who live in the village of Granitogorsk, in the Taraz region. They have 9 children, and so just getting by is pretty tough for them – we were glad to be able to help.
But what we discovered was that the real story turned out to be Ivan's.
Ivan is now just over 30 years old. He's a strong and good looking guy, full of energy and exuding kindness. He's an active volunteer with a charitable organisation which helps homeless people, very large families, people with disabilities and many others in need. All unremarkable, except that… Ivan has a group 2 disability: most of his legs and the fingers of his hands have been amputated.
An orphan and a homeless alcoholic, he spent a whole night lost in the steppe at minus 20 degrees C, only being rescued by charity volunteers who saved him and helped him get his life back. >>> Read more of Ivan's story here >>>
"I don't regret anything. Even though it cost me so much, I have found genuine treasure. What would I say now? Appreciate what you have! Do good to others – it is the source of true happiness, and we can all do it!"
When you set out to help those in need, you anticipate encountering endless stories of tragedy, sadness and despair. But there are so many out there, like Ivan, who have inspiring stories that bring hope. We love meeting them, hearing their stories and enabling them to help others even more than they were already doing. And then telling their stories, in the hope of inspiring others to also get involved.
Thanks for supporting us, as we support people like Ivan.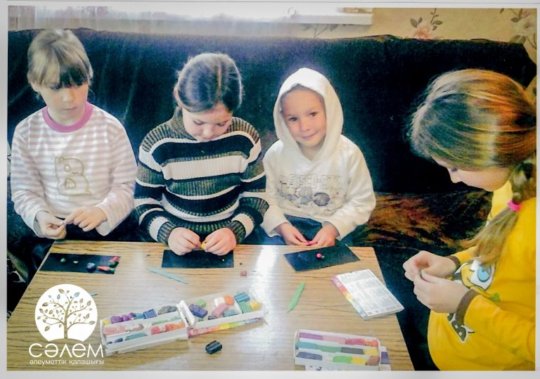 Links: