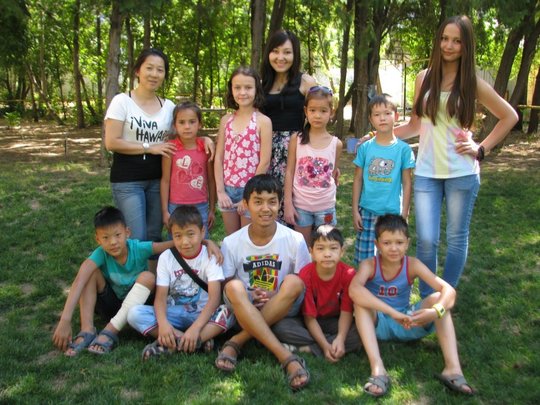 One of our volunteering students, Tomiris (far right), was inspired to write an article about us for a regional newspaper. We got her permission to translate it and reproduce it here – the photos are ours, but the words are hers.
"I think of this place like a magical country, where kindness, peace and love rule. And everyone who has ever visited this wonderful place carries in their soul something life-changing that they will never lose.
"I won't keep you guessing, as you are probably desperate to know where this ideological world is. But before I go on, let me assure you that these are not empty words: this place that is truly so wonderful is located in our very own city, Shymkent.
"Salem Social Village is a special place, where everyone is given the opportunity to develop in every way, becoming wiser and more charitable. Salem is a combination of social projects – for example, the unique project 'English Centre' allows you to acquire English quickly, effectively and at an accessible pace. The teachers are native speakers from America and Britain, and highly qualified local staff, who are able to give quality knowledge which is especially needed in the modern world where English is becoming increasingly demanded.
"The close connection between the projects Training Centre, Volunteering and Care teaches you in practical ways to be more sensitive and tolerant of those around you. There is good reason that the expression, 'If you want to understand someone, walk a mile in his shoes' became the motto of these projects. At the Village, they regularly train people and offer volunteering opportunities which leave people feeling helpful, needed and loved – a genuine and important part of the community around them.
"Alongside the Volunteering and Care project, the Humanitarian Aid project assists many orphanages, rehabilitation centres and needy families in South Kazakhstan.
"Basically, many great things have been done by our volunteers for the good and prosperity of our city. Most often, people become part of this big friendly family by visiting the Salem Social Cafe, because by visiting any of the events held there, a person simply cannot remain uninterested in the activities of the whole city."
Because of your support, Tomiris' magical country exists. Thank you.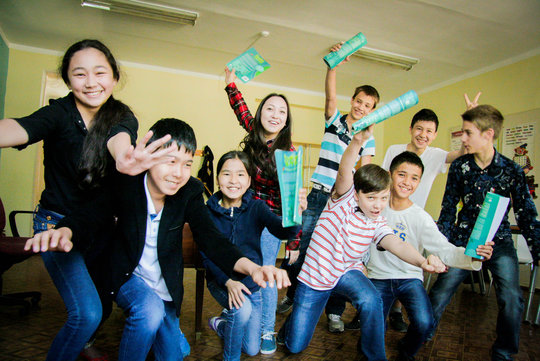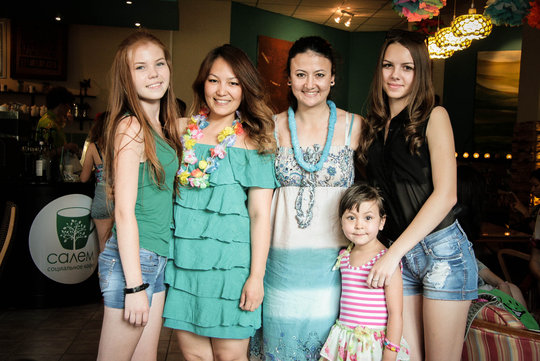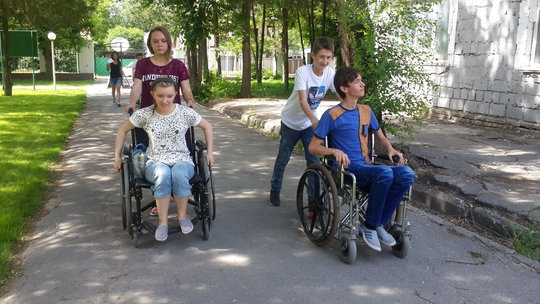 Links: