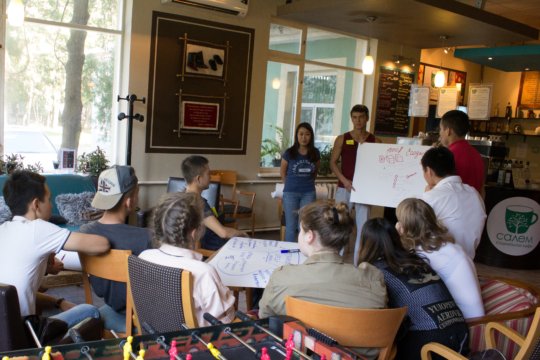 We know that a fundraising project for a new roof isn't necessarily the most exciting thing you'll read about this week - but we also know that you're well aware of how something being exciting doesn't always mean it's important; in fact, often quite the opposite. So we're really thrilled that since we last wrote in September, more people have chosen to invest in something important, and we've added a further $1,400 to our total! Thank you everyone who has helped us get this far!
Why is this project important? (And we think it is actually a bit exciting, too!) Well, simply because without a roof, our cafe cannot remain open - and that would affect so much of what we at Salem Social Village are able to do to transform lives, bit by bit, every week. Just in the last couple of months, we've had the World Without Limits social club for people with disabilities getting together and having fun in a way they simply couldn't anywhere else in the city; we've had training sessions with our volunteers; we've had English conversation clubs; we've hosted a two day regional conference for NGOs and young people engaged with social projects; we've had young people hanging out in a safe friendly place on Friday evenings; and we've had a whole lot of different people through who use our cafe for a whole lot of different reasons.
Just yesterday I was talking to a young guy who works in the city for one of the airlines that flies here. He speaks good English, Chinese (and Russian and Kazakh, of course) and is clearly a rising star awaiting his next step upwards. One of the future leaders of Kazakhstan, you'd have to say. He originally came to Salem to practice his English, but even though lots of the foreigners here he got to know have left, he still comes back. Why, I asked him? 'It's just a wonderful place,' he said. 'There's nowhere else in the city with this atmosphere, where you can relax, meet great people, be yourself. We love it here, and we've learnt so much from the people we've got to know.'
Whether it's someone with severe disabilities or someone with a potentially soaring future ahead, the cafe is important as a place where values are changed. And that's why we're so thankful that you decided to help us through your donation.
Could you help us raise the remaining funds needed by sharing our story with others? Please sign up for our Village Leaf monthly news to learn more, or click on one of the links below to share our project page around your network.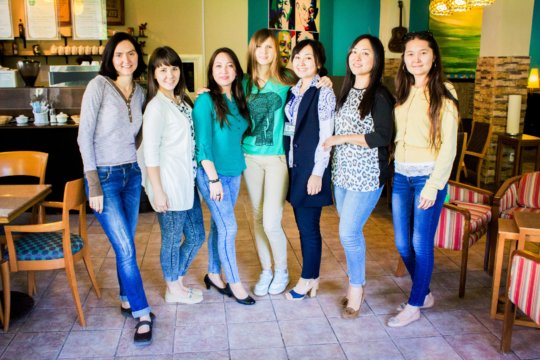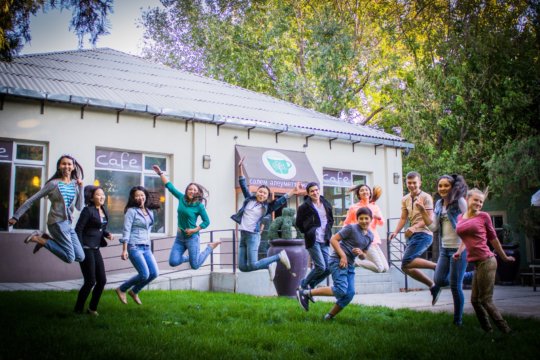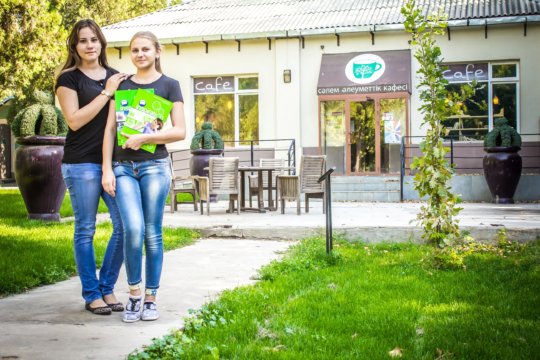 Links: