In January, I was appointed as the new leader for our Community Care team which runs many social projects at Salem Social Village. I want to tell you about our Social Club for disabled people called Corner of Hope. We meet every second week and give an opportunity for people who have to stay at home most of the time to get out and have fun together. Disabled people here often don't leave their homes because there is nowhere they can go, and people shun them - there is often shame associated with having a disability.
We have many volunteers who love coming to have fun too, spending time together and playing games. They are students who wouldn't normally have friends who are disabled, but we see how their confidence grows when they discover that they can help other people and make them smile. Recently some of them helped us take some of the disabled people to the cinema for the first time ever!
One of the girls who comes every time, also called Viktoria, has particularly benefitted from the club. Her Mum says that she has changed a lot, talking more and seeming much more confident now. She isn't just sat in her room all the time, but has found a new purpose, and friends. That's why we're seeing the club grow - they keep inviting others along. A year ago we started with five people, now we have about 30 every time! Thank you for helping us bring hope to people like Viktoria, it is making a big difference.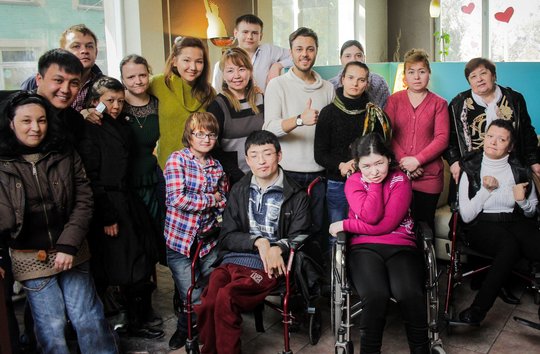 Links: