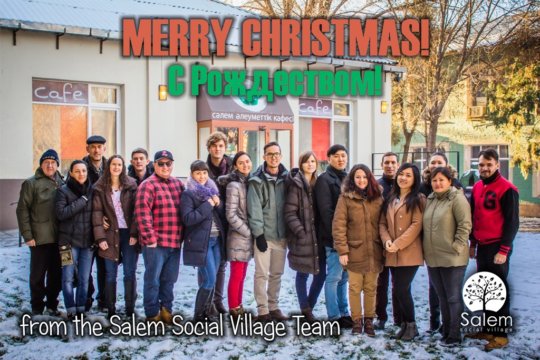 Christmas isn't a big event here, but New Year is the one time of the year absolutely everyone celebrates with their family and friends. And so we wanted to use this chance to send you a special message, to say thank you for your support this year, and to wish you a great festive period.
We've recorded our little message in this video (unfortunately we can't embed it into this email), so click on the link or you can paste this address into your browser: https://www.youtube.com/watch?v=G1lSWQnfWU4
We've included the English translation of the message from the video here, but you really need to watch it to get the full message!
"Dear friends, students, partners, volunteers, supporters,

We want to wish you a Happy New Year! Thank you for being with us this year.

We wish you and your families peace, success in your work, well-being for your country, and also happiness and health to each of you.

With love,
Salem Social Village"
Please read our latest Village Leaf email for more news about some recent things we've been able to do, and have a look at the photos below that show some of the great events we hosted last month - one of the big things was our joint celebration for the International Day of People with Disabilities and the International Day of Volunteering, when we were able to give away eight high quality imported wheelchairs to children, aged from 1 to 8, who have a variety of disabilities.
"We love life, and don't see disability as a sentence," one of the parents of a wheelchair recipient said. "We love spending our free time with our friends. We want to be seen as equal members of society. A massive thank you to the Social Village and the volunteers, whose work is priceless. Their sincere friendship gives us confidence in ourselves."
We wish you all a very happy and prosperous New Year.
With love from the whole team at Salem Social Village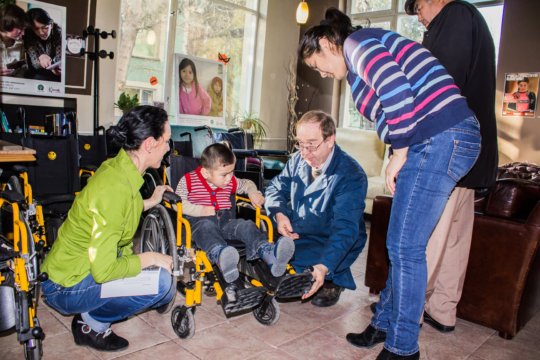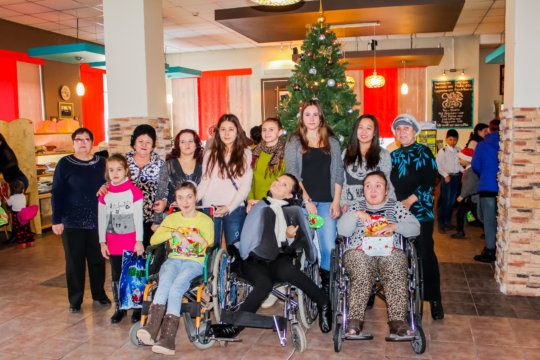 Links: