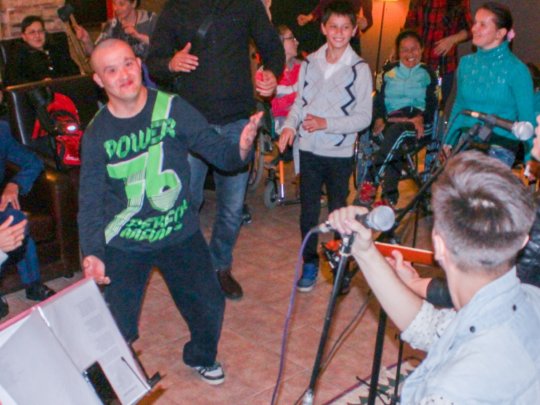 You know something's going well when it doesn't need much looking after any more.
For a long time, we ran English Conversation Club three times each week in our cafe, where a native English speaker facilitated conversation practice for local students. However, when we weren't able to continue it earlier this year due to staffing issues, we hadn't expeted that it would nonetheless continue.
Some of the students decided that even if we weren't able to organise anything, they would just get on and organise it themselves - and they do! Each time, one of them comes prepared with a topic for everyone to discuss, and they sit there having all sorts of debates and conversations, in English, even welcoming new-comers who turn up.
We've always had a vision for our cafe to be a place where a new kind of community is built - something where people feel welcomed, empowered, safe, and given the freedom to express themselves whilst discovering a new way of looking at the world. The decision of these students to keep coming, keep talking to each other, keep choosing our cafe to hang out in and practice English together, shows that this place is really taking off!
Last month we also welcomed a musical due from Almaty who performed at the birthday party for one of the members of World Without Limits, the social club for disabled people that meets in the cafe. Everyone had a lot of fun, as you can see from the photos! However, our cafe is still at risk until we can get a new roof on it. We still have a significant amount to raise in order to put the new roof on, which we'd really like to do this year.
Please consider whether there's anything that you or your friends could do to help us - we really don't want to be in a situation of having to close the cafe, just as things are really taking off.
With love from everyone at Salem Social Cafe, especially our friends and clients!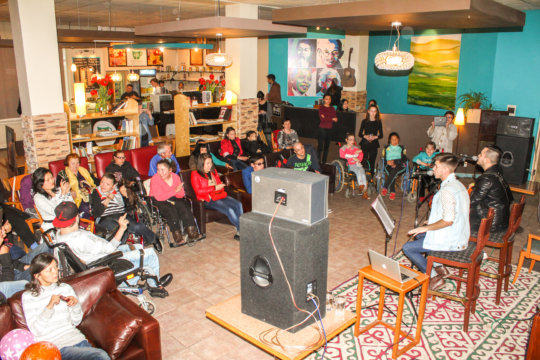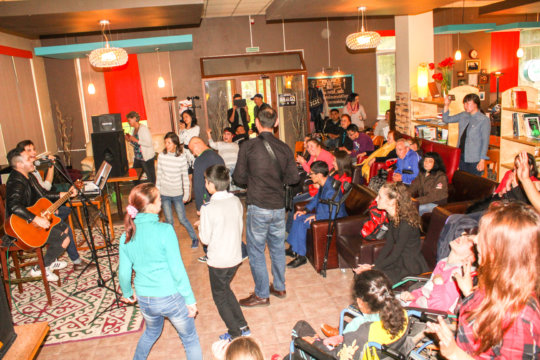 Links: