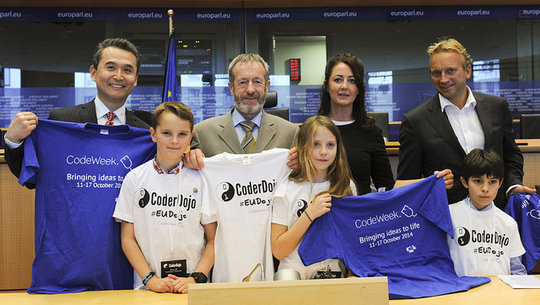 Busy as ever here at the CoderDojo Foundation with lots of events and Community News to share with you since our last report.
In September we reached the 500 Dojo mark and we are now operating Dojos in 50 countries worldwide with Dojos being set up in new countries Madagascar, Cameroon, and Argentina in the past few weeks. CoderDojo is exponentially growing and we are striving to impact 100,000 young people every week by 2016.
We have also held numerous events for European Code Week in October, including a Dojo in the European Parliament where the 30 CoderDojo kids from 6 EU Countries taught MEPs their first line of code. Check out our post event report in the links below.
Lastly, the CoderDojo Foundation have announced partnerships with AutoDesk and CodeStarter in the past few months. Code Starter are partnering with us to help give children in underprivileged areas access to a laptop, and Autodesk are giving access to free 3D Design software for Dojos globally.
For more information about what we have been up to check out our Q3 report in the link below.
We value all of our supporters incredibly highly and without your support we could not continue to aspire to make possible our vision of giving every child in the world the opportunity to learn how to code in a safe and creative environment. We encourage you all to continue your support, and we would love if you could inform your friends, family or colleagues about our work and encourage them to support us too!
Links: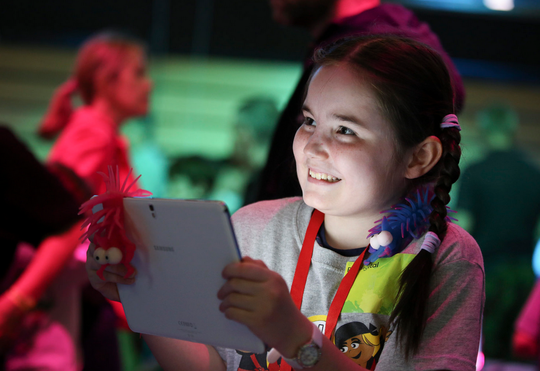 We have been incredibly busy at the Foundation working on many exciting developments over the past number of months!
As of 1st August 2014 there are 460 verifed Dojos around the world! The growth CoderDojo has experienced has been incredible and the Foundation is continously supporting new and exisiting Dojos around the world giving more young people the opportunity to learn code and be creative with technology.
In June we re-branded to the CoderDojo Foundation. This has come about after internal discussion and the aim was two fold. To clear up confusion surrounding who the Foundation is and who we support and to bring a new level of alignment to the ever growing CoderDojo movement! In June Mary Moloney, a senior executive from Accenture joined us taking up the position as CEO.
For more information about what we have been up to please see the below link to our Q2 report!
To continue supporting CoderDojo we require resources to sustain and kick off new projects. We urge you to continue supporting us.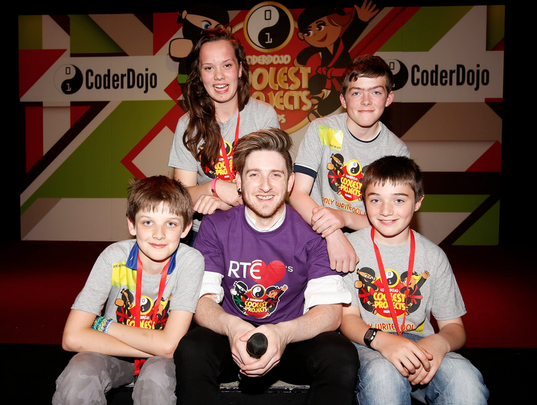 Links: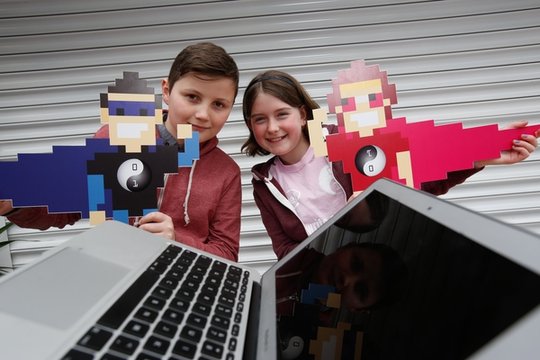 The first quarter of 2014 had been incredibly busy for everyone here at the Foundation. As of the 20th of April there are 399 registered Dojos around the world! These are spread across 43 countries from Ireland, the USA, Ghana and Japan. What country will take the title of the 400th Dojo?
In March we launched the Coolest Project Awards 2014 which will be taking place in June 7th and 8th in DCU, Ireland. This year we will be bringing over Dojo attendees from around Europe while also facilitating International attendees to participate through video demonstrations of their projects! Last year was a massive success and we saw projects from attendees such as Ryan from Dublin Dojo who merged his two interests of skateboarding and coding to build a website highlighting all the skateparks around his city!
Throughout Quarter 1 we solved over 1,007 support request from potential champions around the world with a 97% satisfaction rate. We have also continued to run our monthly Community Calls and are pulling in participants from around the world. For a very small team we have an incredible global reach.
Keep an eye out on our Global Giving page!
We look forward to your continued support so we can continue reaching champions ultimately giving more children the opportunity to learn code and be creative in a safe collaborative environment.
Links:
WARNING: Javascript is currently disabled or is not available in your browser. GlobalGiving makes extensive use of Javascript and will not function properly with Javascript disabled.
Please enable Javascript
and refresh this page.