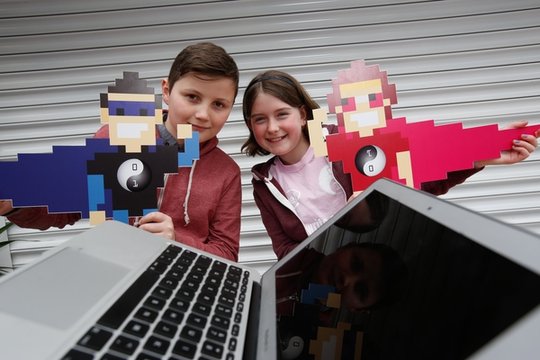 The first quarter of 2014 had been incredibly busy for everyone here at the Foundation. As of the 20th of April there are 399 registered Dojos around the world! These are spread across 43 countries from Ireland, the USA, Ghana and Japan. What country will take the title of the 400th Dojo?
In March we launched the Coolest Project Awards 2014 which will be taking place in June 7th and 8th in DCU, Ireland. This year we will be bringing over Dojo attendees from around Europe while also facilitating International attendees to participate through video demonstrations of their projects! Last year was a massive success and we saw projects from attendees such as Ryan from Dublin Dojo who merged his two interests of skateboarding and coding to build a website highlighting all the skateparks around his city!
Throughout Quarter 1 we solved over 1,007 support request from potential champions around the world with a 97% satisfaction rate. We have also continued to run our monthly Community Calls and are pulling in participants from around the world. For a very small team we have an incredible global reach.
Keep an eye out on our Global Giving page!
We look forward to your continued support so we can continue reaching champions ultimately giving more children the opportunity to learn code and be creative in a safe collaborative environment.
Links: