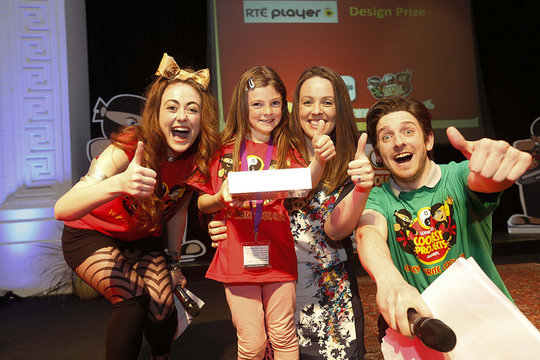 Since our last update in April, we have grown by over 50 Dojos and have opened new Dojos in 2 countries that previously did not have a Dojo. This has brought us close to 750 Dojos in 59 Countries worldwide.
Throughout the second quarter of 2015 we've participated at a lot of events around the globe including Tech Week Ireland, Global Scratch Day, the Salesforce World Tour (London, Paris, Munich & New York) and TEDx Matera!
We also held our annual competition for Ninjas, the CoderDojo Coolest Projects Awards on June 13th in the RDS Arena, Dublin, Ireland. Over 500 projects were entered by CoderDojo kids from all across Europe. The CoderDojo Coolest Projects is a competition where creativity is valued above all and the categories are created so that young people of all ages and skill levels can enter.
Winners in 2015 included Harvey, 14, who created a system lets parents know where their kids are using bluetooth., Maciej, who created his own Mini-Computer and CPU to go with it and Conor, 17, who created a system to allow the physically disabled to communicate! All of our winners and participants had such amazing ideas and we can't wait to do it all over again next year!
Next quarter we have lots of events and projects keeping us busy to prepare for Dojos starting back in the new school term or for those who kept going over the summer! Remember to check out coderdojo.com for all of our latest news and to check out our resources for Dojos!
Thank you again for supporting Dojos and the CoderDojo movement around the world! Please spread the word about CoderDojo so that we can get closer to our vision of a world where every child has the opportunity to learn to code in a safe and creative environment!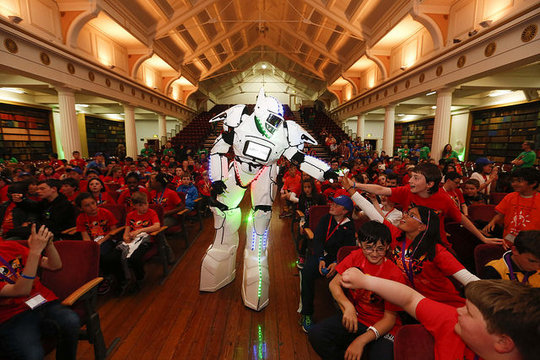 Links: