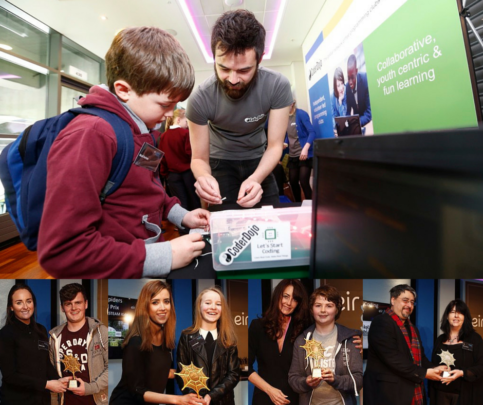 Since our last update, we have grown substantially to 1,000 Dojos in 65 Countries worldwide. The latest county that we established a dojo in is Samoa.
Throughout early 2016 we've participated at a lot of events around the globe including SXSW Education (Austin, Texas), and the World Economic Forum Annual Meeting (Davos, Switzerland). Since March we have attended an Erasmus Plus Partner Meeting (Madrid, Spain) the Eir Junior Spiders (Dublin, Ireland), A CoderDojo MEP Ambassador meeting in Brussels and the LOGIN Conference (Vilnius, Lithuania).
We also launched our annual competition for Ninjas, the CoderDojo Coolest Projects Awards, which is to be held on June 18th in the RDS Arena, Dublin, Ireland. This year we're hoping that 800 projects will be entered by CoderDojo kids from all across Europe and possibly even further afield. The CoderDojo Coolest Projects values inclusive creativity above all and the categories are created so that young people of all ages and skill levels can enter.
This year for the first time Launch'd will integrate into the already amazing Coolest Projects Awards, serving as a platform for the participants of Coolest Projects to present their projects to investors, industry experts, researchers, government representatives and members of the public. The day will also feature talks from industry experts and enable businesses to build on opportunities by connecting to the growing tech sector.
Previous winners of Coolest Projects include Lexi, Harvey & Niamh. Eight-year-old blogger Lexi Schoene who has entered the blog/website category at this year's Coolest Projects Awards with her site lexililybelle.com. Harvey Brezina Conniffe (14 years old) won an award last year for creating a phone application to alert a parent to their child's whereabouts should they go missing. He has also designed an app that enables homeowners to check in on their personal security cameras by tweeting them – a project that was featured at SXSW and TechCrunch Disrupt NY. Niamh Scanlon (named EU Digital Girl of the year 2015), last year won for building an app to allow users of electric cars find free charging points and see whether or not they are currently available.
We have so many big plans this quarter including the development of more engaging Dojo content, with our new Content Lead, Philip. He will be dedicated to helping grow the CoderDojo learning resources internationally and provide support to all Dojos globally in terms of content.
We have also recently hired software engineer, Guillaume, who is ensuring the further development of the CoderDojo Community Platform and more.
Thank you again for supporting Dojos around the world! Continue to spread the word about CoderDojo so that we can get closer to our vision of a world where every child has the opportunity to learn to code in a safe and creative environment!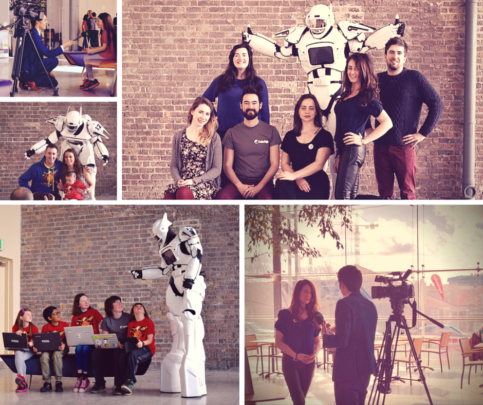 Links: