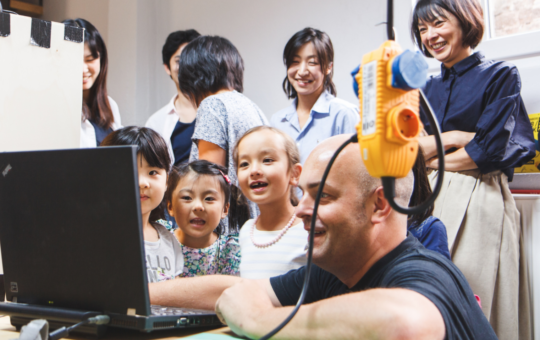 Since our last report we have reached two large milestones. Earlier in the Summer, we joined forces with the Raspberry Pi Foundation in the UK, as a result we are now part of one of the world's largest effort creating opportunities to get kids involved with coding and digital making. This merger has supported the CoderDojo Foundation in becoming a stronger, more sustainable and resilient organisation, further advancing our mission.
The second milestone achieved, thanks to the growing community of volunteers and supporters, was the verification of the 1,500 active Dojos worldwide. CoderDojo has grown by over 400 Dojos since the beginning of 2017. Most importantly in this period more than 50,000 new young people aged 7 to 17, located in 75 countries globally, were reached and impacted by the movement. Additional to this we also measure the success of CoderDojo through impact case studies. You can see some of our learners stories below.
Annual Flagship Events at CoderDojo
The 2017 CoderDojo Coolest Projects took place on the 17th of June this year, Coolest Projects is a global showcase that inspires the next generation of digital creators, innovators, changemakers and entrepreneurs. The CoderDojo Coolest Projects Showcase offers young people from the international CoderDojo Community the opportunity to present the projects they have created at their local CoderDojo. It is both a competition and exhibition to showcase, inspire and enable innovation, creativity, entrepreneurship and technology skills in youth innovators aged 7 – 17.
2017 saw CoderDojo Coolest Projects grow to a truly global initiative with CoderDojo Ninjas from all over the world descending upon the RDS, Dublin on Saturday 17th June 2017 to present their apps, websites, games and hardware projects. We had over 1,000+ Ninjas from Ireland, Europe, USA, Japan and Australia showcase their projects.
On October 17th, the fifth annual EUDojo event was held in the in the European Parliament in Brussels. CoderDojo, who recently reached the milestone of having 1,500 coding clubs in 75 countries worldwide, hosted the event along with Ludick Niedmeyer MEP. The event coincided with the fifth year of Europe Code Week. As part of EUDojo volunteers, and parents from across Europe were invited to participate along with 40 young coders who travelled from Belgium, Bulgaria, Italy, Ireland, France, the Netherlands, Poland, Romania, Slovakia, Spain and the United Kingdom to the EU Parliament to showcase their coding and technology skills. Here, the children taught MEPs how to write their first lines of code and showed MEPs and sponsors projects they had already created.
Case Studies:
Joseph, aged 16 from CoderDojo Scotland: https://coderdojo.com/news/2017/03/10/joseph-daly-future-makers-awards-finalist/
Aoife, aged 16 from CoderDojo Sligo: https://coderdojo.com/news/2017/03/07/12482/
Ruth and Alina from CoderDojo Triangle Park in the US: https://coderdojo.com/news/2017/06/21/ruth-and-alina-ninja-from-ibm-coderdojo-talks-about-their-dojo-and-badging/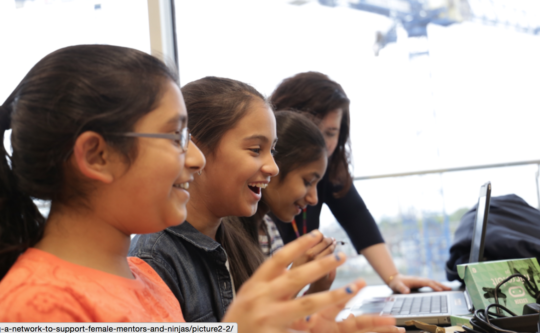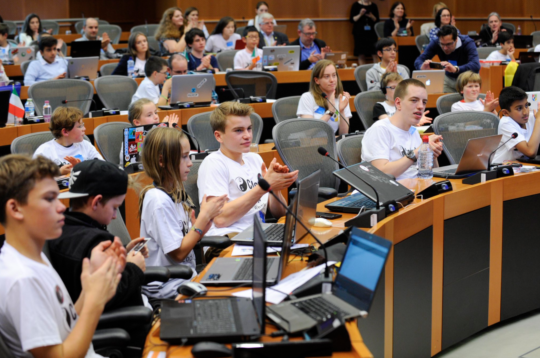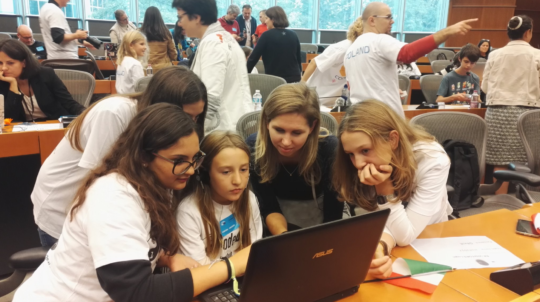 Links: