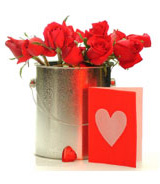 Fundraiser Update
Foster Bird Adoptions/Intake
Upcoming Events
Annual Fundraiser Report
A huge THANK YOU to each of you who donated to PEAC during our annual fundraiser, 11/28/17 - 12/31/17! Monies raised go directly to supporting the foster flock and we thank you for every dollar.
Donations from all sources totalled $21,409
; our deepest gratitude to our anonymous donor for gifting $10,000 in matching funds.
Foster Bird Update
We're pleased to report our first adoption for 2018! Jakey, a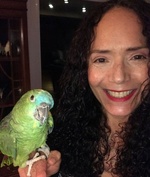 30 years young female Blue-fronted Amazon went to her new home last month and is already settling in well. Her new owner is thrilled to report she's been stepping up readily and is giving sweet, gentle kisses.
Jakey came to PEAC in July 2017 after her owner of 30 years passed away, and due to his declining health she hadn't been handled in several years. Don't let a middle-aged feathered friend fool you into thinking new tricks can't be quickly learned. Congratulations Jakey and your new family! We wish you another 30 years of warm and wonderful memories!
Recent and Upcoming Events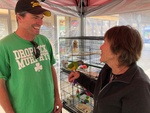 2/4/18, Cupids and Canines at Grossmont Center in La Mesa was yet another extremely popular adoption outreach event!
Please join PEAC volunteers at these upcoming events:
2/18/18, 2-5 pm PEAC Outreach at Petco-Temecula Promenade Mall (40474 Winchester Rd, Temecula, CA 92591)
2/24/18, 1-3 pm Wildomar Seminars: Sex & the Single Parrot AND Feather Destructive Behavior. (Classroom at 33751 Mission Trail, Wildomar, CA 92595)
2/25/18, 1-3 pm San Diego Seminars: Parrot Behavior AND Enrichment for Parrots (Classroom at 5480 Gaines St, San Diego, CA 92110)
Please pre-register for February seminars by 2/21/18 by clicking here
2/26/18, 9:20 am KUSI San Diego Pet Adoption segment will feature "Dewey"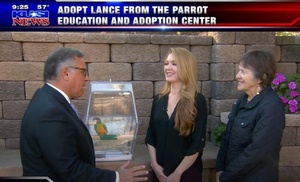 Lance (Senegal) at a recent KUSI appearance
3/25/18,

11 am Volunteer Meeting
1 pm

Seminar:

Toy Safety & Creating Your Own Foraging Toys
Location:
Classroom at 5480 Gaines St, San Diego, CA
Happy Valentine's Day!

First a heartfelt THANK YOU to all that have already donated and/or contribute regularly to support PEAC. We can't thank you enough for your generosity; YOU are what makes PEAC able to continue the work we've done for over 21 years. We're honored by your giving and trust.

Funds raised since 11/28/17: $15,918

Matching Funds Remaining: $2,041


Final Adoption of the Year

We're thrilled to announce our final (and twelfth!) adoption for 2017!!! Coco, a 12 year old Congo African Grey went to her new home TODAY! She'll be welcoming in the New Year with her new family because of your support and generosity. Coco came to PEAC in September 2017 after enjoying one loving home her whole life. Coco's first family agonized for months over the decision as they strongly believe in a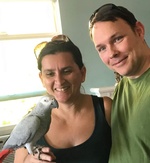 lifelong commitment to their animals. Sadly, her "dad" was diagnosed with a chronic lung disease and his physician advised bird dust was exacerbating his condition. They quizzed PEAC volunteers on our adoption and vetting process and we always welcome these questions as it shows us the level of caring of relinquishing families. Congratulations to Coco and her new family; may you have many Happy New Years!



Triple Your Impact by midnight 12/31/17!


Matching donations are still available!


Deadline for 2017 tax deductible donations via GlobalGiving is coming fast; give by 12/31/17, 9:00 pm PDT.

GlobalGiving will match your first donation for all new recurring donations to triple your impact.
Scroll Down for Our End of Year Donor Matching Challenge!!!
The PEAC Elves have been extraordinarily busy the past couple of months! Response to outreach events in early December have resulted in more birds going home for the holidays!
Congratulations to Blaze and Cosmo and your new families!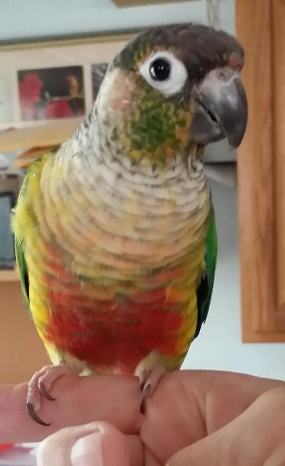 Cosmo is a darling 3 year old Green-cheek Conure and
he's super ecstatic to be with his new family. (They think he's
pretty special too!)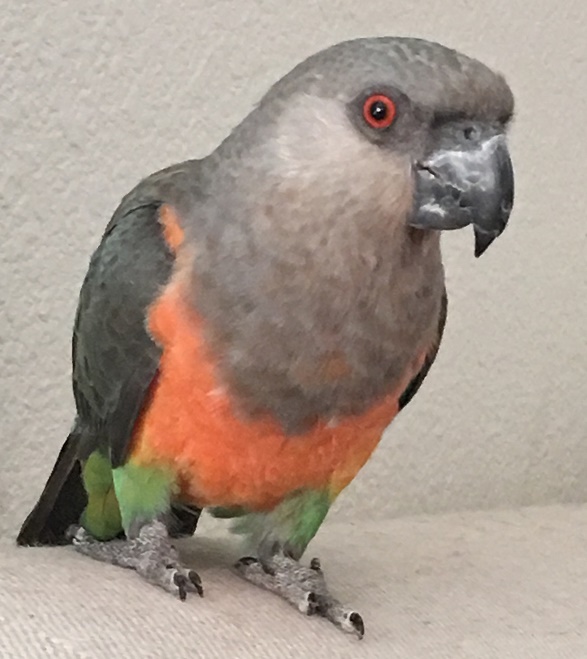 Blaze is also enjoying life with his new family. Blaze was originally adopted from PEAC
10 years ago and returned to the foster flock when his
owners' health declined. We sincerely thank them for
giving him a loving home all those years!


Assistance for Sanctuary Parrots

PEAC's foster and adoption program focuses on pet quality parrots. However, we believe strongly in helping every parrot in need. When San Diego Department of Animal Services ("DAS") contacted us some weeks ago for placement of 4 macaws and 2 cockatoos that were part of a cruelty case earlier this year, we put on our thinking caps. Visiting these birds revealed they were not socialized and our foster program would not meet their needs. DAS seized these birds from a poor environment with the hope that they would have the opportunity to have a better life. DAS provided microchipping and avian veterinary exams and we sincerely thank them for this assistance. After numerous calls no local sanctuaries were able to accept the birds. PEAC was able to secure placement with an out of state sanctuary; but how to transport the birds over 1300 miles? The CEO of the parrot sanctuary shared he'd be in San Diego on Dec 13th and offered to drive all these birds to WA State. On Dec 13th DAS released the birds to PEAC with the understanding they would immediately be transferred to the care of the WA State sanctuary. To help defray transport costs and for the birds' on-going veterinary and daily care, PEAC made a donation of $1200 to the sanctuary and thanked them for providing a permanent home for these deserving birds.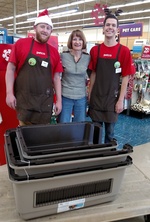 Petco Foundation generously donated several large crates, a PEAC volunteer picked them up at multiple stores. On Dec 13th a PEAC volunteer met our sanctuary contact at DAS-Bonita, completed necessary DAS paperwork and loaded the birds for their journey north. They are now all settled into their new environment and enjoying the freedom to be birds without the stress of close human contact.





Annual Fundraiser Update

We are deeply grateful to everyone who has already donated to support PEAC programs and activities!

Raised to date: $8959.84
Goal: $20,000

Matching Donor Challenge

A long time PEAC supporter has stepped forward and will match your donation, dollar for dollar, up to $10,000 through Dec 31st, 2017.

Here's your chance to make double the difference!
Click
here
to go to our GlobalGiving Project page; every donation helps a parrot secure a bright future!
Wishing you the happiest of holidays,
WARNING: Javascript is currently disabled or is not available in your browser. GlobalGiving makes extensive use of Javascript and will not function properly with Javascript disabled.
Please enable Javascript
and refresh this page.