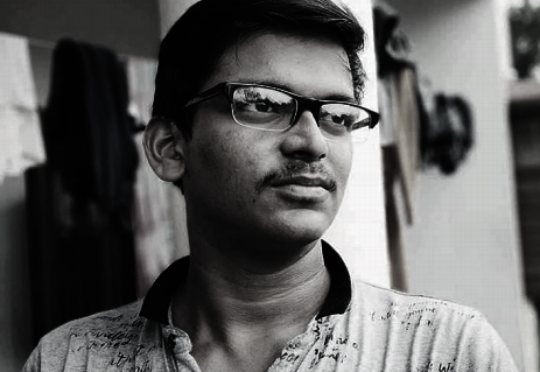 "Ask nothing; want nothing in return. Give what you have to give; it will come back to you" – Swami Vivekananda
From Illiteracy to E-Literacy!
To ignite young minds to the endless possibilities of the computer, make children functionally e-literate, and help lay the foundation for a better career, Bhumi takes the computer to underprivileged children. One such beneficiary turned volunteer is Satadeep from Kolkata.
"Inspiring Change" - Story of Satadeep from Kolkata
Kindness and hope might not be the traits that you'd come across every day but we at Bhumi strive to help children realise their dreams and receive education to build dynamic young leaders of tomorrow.
His Background
One such inspirational story is that of Satadeep's who hails from a humble financial background, but things went haywire when he lost his father in class 2. Due to financial constraints, he joined of the homes, Saujatya Centre where he exceptionally performed with self-learning skills and Bhumi's support.
Bhumi started Computer classes in Saujatya Centre in 2016 when Satadeep was in class 10. He remained as sincere as ever and scored 85% to make everyone proud. With Bhumi's training in computers, Satadeep got very interested and started spending more time on the subject. He is now skilled enough to develop apps and knows to code too.
In 2019, he appeared for his class 12 boards and secured 78%. He was so grateful to Bhumi that he pledged to give back to the community whatever he had received and more. It is a dream come true and brings tears of joy in Satadeep's volunteer teacher's eyes.
His Volunteering Journey
What's most humbling about Satadeep is the fact that he attended Bhumi's orientation program in Kolkata in April this year to start volunteering. He now teaches computer every weekend at the same center Saujatya Home for Boys.
When asked why he chose to volunteer, he says "My mentors at Ramakrishna Mission told me that kindness was beyond everything – so I want to spread this message by volunteering with Bhumi."
Satadeep holds a special place in his heart for one of our Bhumi volunteers Abhiroop Bhattacharya, who not only mentored him during his Bhumi classes but was constantly in touch with him about his progress in life and kept guiding him to achieve more. Satadeep says "I am here because I want to be like Abhiroop Da".
"Bhumi believes that every underprivileged child deserves a quality education. We have transformed this conviction into a volunteering opportunity for India's youth, launching a snowball effect of talent nurturing talent on the path to an educated, poverty-free India" - Dr. Prahalathan (Co-Founder, Bhumi)