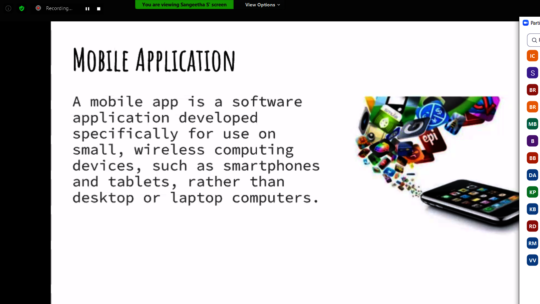 "A digitally inclusive world should allow young people, no matter their situation, to get access to education" - Henrietta H. Fore, UNICEF Executive Director
Inequities in access to Digital Literacy
The current technology paced world is defining and refining society in a plethora of ways, whilst digital deprivation of the underprivileged population of our country are subjected to being affected the most.
According to the 2017 – 2018 National Sample Survey Report on Education, only 24% of Indian households have internet facility. While 66% of India's population live in the rural households, only 15% have access to internet. For urban households, the proportion is 42%.
An article by Scroll states that with the existing digital divide, expanding online education will push the digital have-nots to the periphery of the education system, thereby increasing inequity in educational outcomes.
The New Normal
The ongoing pandemic has brought to the fore, the urgent need of bridging these digital inequities as schools all over the world have shifted to remote learning. We also believe that fostering social and emotional skills will help build character, enable learners to be compassionate, empathetic, ethical and rational, and thereby prepare children for immediate and future challenges.
Bhumi has been effectively combating the unprecedented situation by providing e-learning opportunities for the children from our after-school community centres.
The digital literacy programme was initiated with the vision to create digitally empowered and skilled communities. Though we have been challenged with equipping the stakeholders with basic technical knowledge and availability of a device, we have successfully begun our online digital literacy workshops for 50 youth and children from the communities. The bi-weekly sessions are split into 10 session focusing on Basic computer science, Internet, Email, Mobile applications (Utility Based, Service Based & Learning Based), MS Office (Word, Excel, PowerPoint), Internet Security and Banking. The programme also imparted two Soft Skill sessions for the Women and Youth of the Community to equip them with the necessary tools required for thriving in today's world.
Bhumi, believes that incorporating social and emotional skills in the education system will help build character, enable learners to be compassionate, empathetic, ethical and rational, and thereby prepare children for future challenges. Bhumi's Head, Heart and Love program nurtures Self Awareness, Self-Management, Social Awareness, Relationship Skills, and Responsible Decision Making in the individuals. Thus, five workshops were conducted for the children focusing on Self, Classroom Agreement, Kindness, Emotional Regulation, Gratitude and Nature Walk.
Feedback from some of the Beneficiaries...
"I like the digital literacy sessions very much and gain a lot of knowledge. I did not know how to open a computer nor use e-mail before these classes. Thank you, Bhumi, for arranging these sessions."
- Sharmila (Youth Beneficiary)
"I have learned many things from these sessions, especially my ability in some tasks. I've enjoyed it thus far and it's a good way to spend my time usefully".
- Shantosh Raj RK (Student Beneficiary)
"I have learned to use Gmail and how to operate a device such as a mobile phone or a computer. The sessions made me realise my ability and the skills within. I eagerly wait for Bhumi classes and enjoy the learning process."
- Dheepika B (Student Beneficiary)
It has been a challenge thus far in getting the beneficiaries into the classes, but we have been actively following up with them on their progress and helping them learn new topics. This brings our team immense joy to be able to bring a positive change in the communities and equipping them to be digitally literate. We look forward to more such fruitful engagements with the children and the youth!