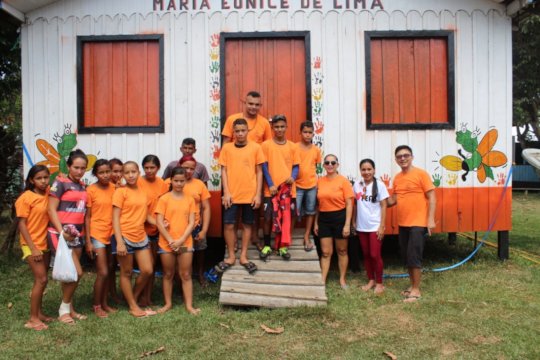 Last month we had the pleasure of inaugurating two new communitarian libraries. One of them was in the community of Bela Conquista, Tefé, in the state of Amazonas. The other one was in the community of Céu, in Soure, in the state of Pará.
Bela Conquista's library was named Maria Eunice de Lime Communitarian Library. The community took the initiative to build the library under the leadership of a local teacher. Together, they organized and built each part of the headquarter! Their dedication in every detail, as in the decoration, the books' organization, in the painting are only some indications of how the community was committed to this achievement.
Building a new library, with its own premises, was a gain for everybody since it is now located in a more accessible space. Besides, having such a space contributes to make reading workshops even more active and make more than 600 books be explored by anyone at any time.
The second inaugurated library was in the community of Céu, named José Carmelo Mota Jr. Library. Thanks to the support of traders, partners, community leaders and teachers from the local school, which was formerly the headquarter of the community's library, the residents gave life to the new space, where a special painting is coming soon. The inauguration ceremony, attended by the Vaga Lume team from São Paulo, had several activities and reading mediations going on.
The autonomy and accessibility that come with the construction of a community's Vaga Lume library of their own are two fundamental factors for the strengthening of the project. These spaces often become reference for the whole community, by becoming meeting points for the accomplishment of diverse cultural activities and, of course, a lot of reading mediations.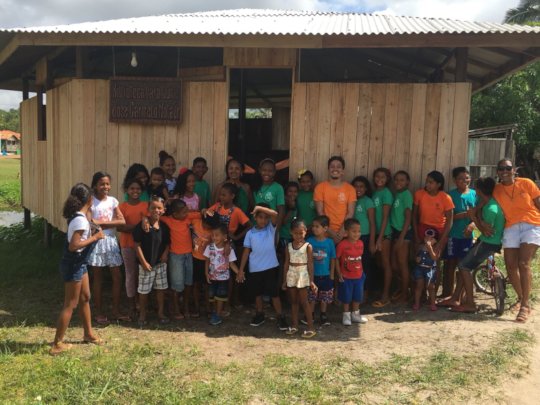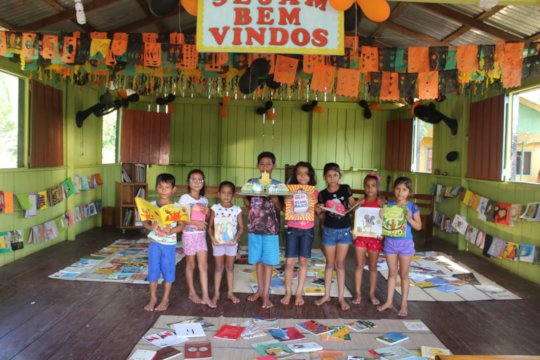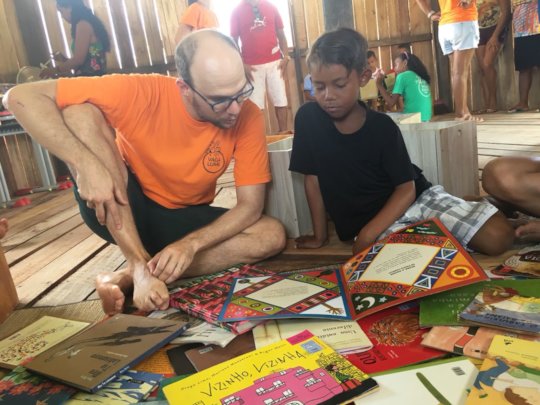 Links: