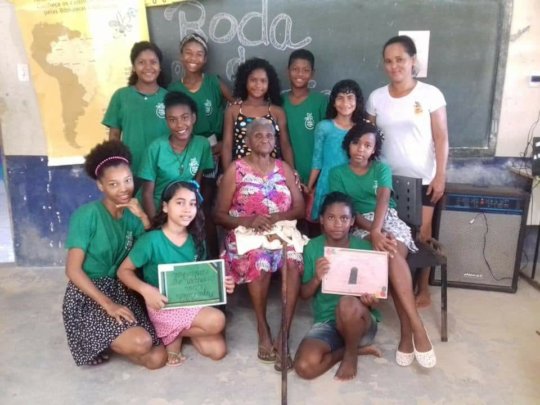 One of the cornerstones of our Expedition Program is the preservation of the community's memories and traditional knowledge. Through workshops, the local residents create books in which they tell their own stories. The most remarkable part of this is that all of these books are handmade.
The program begins with storytelling, when the storytellers share their memories, local traditions and tales for everybody to hear. Normally, these storytellers are older people with vast knowledge of local history and culture. After the storytelling is done, the volunteers choose one person to make a written record so they can start producing a handmade book with text and drawings.
The creation and distribution of these books is very important, since they not only strengthen the origins and history of the community, but they also contribute to the appreciation of the local culture of each people. Vaga Lume frequently promotes workshops and training sessions in order to encourage the production of these books.
Last month we held a number of workshops and handmade book releases. One of them was in the community of Graça de Deus, in Mirinzal, in the state of Maranhão. Young volunteers wrote a book: "The Midwife of Graça de Deus", which tells the story of Dona Leoci, an eighty-year-old woman who is the oldest midwife of the region.
In the urban area of Ponte Alta do Tocantins, in the state of Tocantins, we held the release of the book "The Rabeca* of Mr. Miudo", which tells the story of Mr. Miudo, a famous local storyteller and musician. In addition, in Pacaraima, in the state of Roraima, the indigenous community released some handmade books telling local stories in their native language.
*Rabeca is an instrument used most commonly in Brazilian forró music.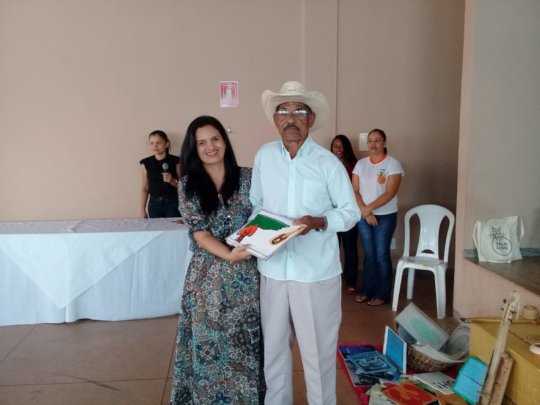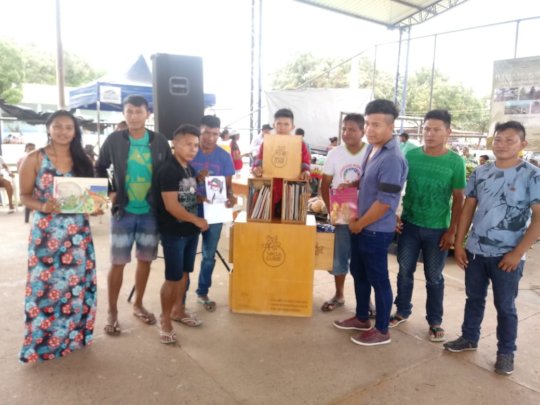 Links: