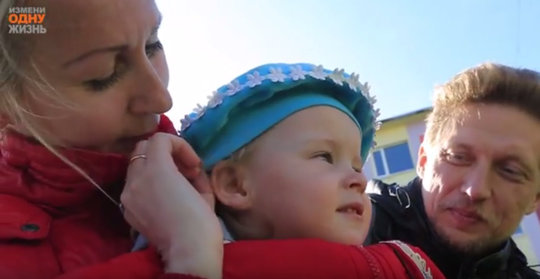 Dear friends,
Autumn has come with the wonderful news. Your support was extremely helpful, and it let us to make 90 video profiles of orphan children. Now they would become visible for those people who think of adoption.
There's another small victory we'd like to share with you. Another 18 children from videos made thanks to your donations are now family kids. It's a great change in their lives, and we wish them to be happey in real loving family.
Great deal of our database is formed by profiles of orphan children from distant regions of Russia. It's not always simple for the ordinary family to buy quite expensive air tickets to make a flight over thousands of kilometers. So our foundation is realizing the program "Fly for the kid" with the air company, providing free tickets for adopters.
Leviny were thinking of adoption for quite a long time, without saying anything to their own kids. And what a surprise it was when children asked parents to adopt a sister. So it was a sign. Elina and Alexander have found the information about little Sofia in the database of our Foundation, and received free tickets to get to Magadan region – to take their daughter home. So now there's a little sunshine Sofia in the family.
Together we can make more such a happy stories come true.
And this is the right day to make a greater imact. Your donation can change more lives of orphan children on Bonus Day on the 16th of September. Make a donation starting from 16:00 MSK (or 9:00 EDT) and our project would receive +30% bonus. Bonus would be available until all the matching funds would run out.

Let's help orphan children and parents meet each other!
Links: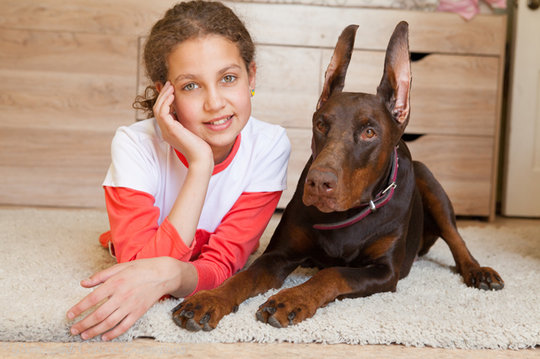 It's a middle of summer, but our project is not on vacations. We continue our mission in assisting orphan kids and their parents to find each other.
Each week we update our database with new video profiles of children, share videos in social media and mass media, consult parents and help some of them to have a free flights to distant regions to take kids home.
There are still so many kids all over Russia who are waiting to become the part of a loving family. Just as it had happened with Elena and her husband, as they have found their seven children.
Here is the story how four kids have appeared in the family. In this 2015 parents have seen the video profile of five brothers and sisters on Change One Life project. And they've began to prepare documents. But just before the visit of social service Elena have learned that those children have found parents already. "We've decided that it's a destiny, but as we had the documents ready, we've began to look for other children". So Olya (12 y.o), her brother Anton (7y.o), Vika (6 y.o) and Dima (4 y.o.) we found.
Such a happy stories become real thanks to your donations. And your support is extremely important for us now. Your donation can change more lives of orphan children on Bonus Day on the 15th of July. Make a donation starting from 16:00 MSK (or 9:00 EDT) and our project would receive +40% bonus. Bonus would be available until all the matching funds would run out.
Let's make more orphan children happy!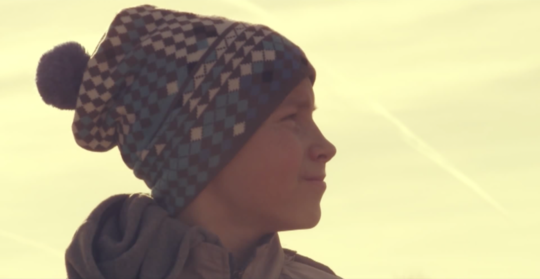 The donations received by our project here on Global Giving have become the chance for 187 kids to find parents. And more and more kids have become loving sons and daughters. Among them are Viktoria, Pavel and Karina. The ages of these kids are "unpopular" if it's possible to say, as the majority of Russian adopters search for newborn or a bit older kids. But Viktoria is 8, Pavel – is 6, and Karina – is 13 year old. And we are happy when these children find their way home, because they need love not less than others.
It's one of the problems for Russian adoption, that there are even queues of registered future parents, who prepared all the documents and waiting when they would find small, cute and healthy child without brothers and sisters. Several months, or even years may pass until they would find such a child. But at the same time there are thousands of kids still waiting for parents. Real kids. In different health conditions, with brothers and sisters, and lot of them are teenagers. So videos let parents look not on the papers with child characteristics, like in a shop, but to see the real person. So it happened with was with Eugene – kid from our project "Life changing movies". His new mother Margarita saw him in a short film and understood that he can be her son.
This is just the part of her long story:
"Boy, 12 years-old. It attracted me how the boy is thinking, his drawing is so interesting. I went to the Tver region: "I'm the victim of cinema art, please give me the permission to meet with this boy. The social service specialist told me there were 3 parents who met up with boy but then disappeared. Kid was in hysterics what was wrong with him. So it was clear that if I go to 12 year boy, I have no right to disappear without any explanation. After the firs talk about him in his school it appeared that he was the best student."
Thank you for taking part in the lives of kids like Eugene! Teen also dream about family and videos help his future parent to see him as he is, and to imagine him in their family.
WARNING: Javascript is currently disabled or is not available in your browser. GlobalGiving makes extensive use of Javascript and will not function properly with Javascript disabled.
Please enable Javascript
and refresh this page.