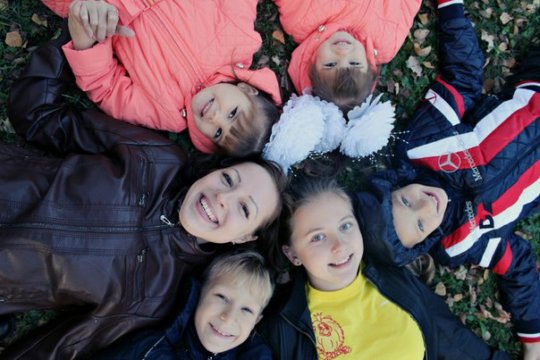 Dear friends,
Since the beginning of our project on Global Giving your support gave us power to make video profiles for 314 kids living in Russian orphanages. For us it's always a big victory to know that one more kid have left the orphanage and now has a real home.
Thanks to your donations 93 kids are in families now. Almost every third kid from our project has found parents.
We wish to show you the most recent video of orphan kids from all over Russia, from our project:
Arthur, born in 2012; Nikita, born in 2016; Antonina, born in 2002; Alexander, born in 2002; Leonid, born in 2015;
Ksenia, born in 2013; Dmitry, born in 2003; Ruslan, born in 2013; Andrey, born in 2015; Ivan, born in 2009.
And there were two more video profiles of girls were shot, and as it sometimes happenes – they found parents within 1 month since publishing video: Kristina, born in 2014, and Valentina, born in 2013.
We're so happy for them and their parents, and we hope that lives of other children from our project would be changed too.
Now in the database of Change one life Foundation there are 28 000 video profiles of children from 78 regions of Russia, and more than 10 000 of them are in families now.
We know that sometimes there are some difficulties which divide children and their future parents. As Russia is a big country but not all of the families can afford quite expensive avia tickets, we provide them with the possibility to fly for the kid for free.
Tatiana and Alexander Lvovy have made not the very simple desicion - to adopt 3 kids: sisters Diana (10 y.o.) and Sasha (4 y.o.), and their brother Misha (5 y.o.). Our program "Fly for the kid" helped parents to fly to the distant region and take these children home. As Tatiana and Alexander say, these kids have missed their childhood. It's hard for therm to notice the beauty in things, to laugh and feel the happiness in everyday life. But warmth of family changes them, and they can return themselves the joy of childhood.
Thank you for supporting us!
Together we would change more orphan kids lives for better!
Links: