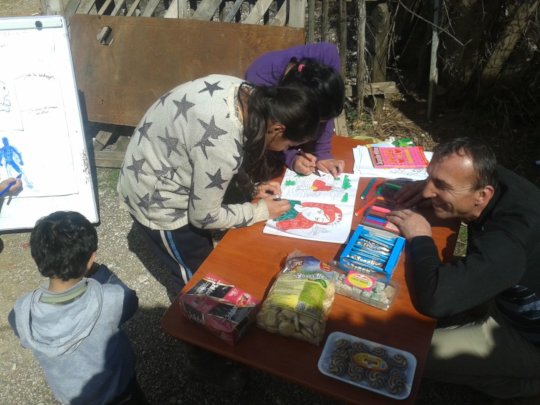 Dear Friends & Supporters,
We would like to thank you for all your support to the Mobile Library and the children of Tropojë Municipality.
The Mobile Library has been running for more than 5 years and has brought joy, socialization, games, information and a new book to 1,000 children every month. In a week's time the children will be returning from their school holidays and returning to school eager to learn and to have the visit of the Mobile Library. Each year 11,000 children have a new book to read and enjoy.
Unfortunately, due to a lack of finances, we may no longer be able to operate the Mobile Library and this unique and much valued service for children, may have to stop. To run the Mobile Library each month we need 350 Euros/360US$ and currently we have a shortfall of 285Euros/296 each month!
On Wednesday 12th September starting at 00:00:00 ET, (0500 hours UK time and 0600 hours Central Eastern Time) and ending at 8:59:59 ET (1359 hours UK time and 1459 CET) on Thursday, 13th September, Globalgiving is holding a Global Bonus Day.
Can you offer a recurring donation to help us maintain the Mobile Library? New recurring donations up to $200 per donor on this Bonus Day will get an additional 100% match on the initial donation as long as it remains active for four payments. Each donation, however small will mean the Mobile Library can continue.
All donations made on this day will help us to provide this invaluable and much needed source of entertainment, information, academic support and a book a month!
Please consider donating on Wednesday!
To donate please go to: http://goto.gg/14669
Thank you for your continued support for the children of Tropoje Municipality, Albania.