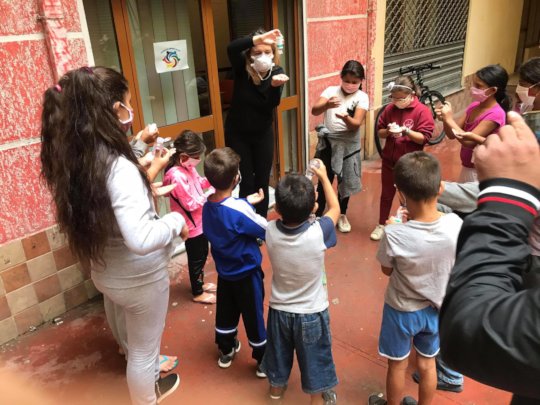 It's back to school time, and parents need to think of two extra items to include among other things to prepare children as they head back to classrooms: masks and hand sanitizers.
Masks and hand sanitizers were distributed for 46 children from Roma families in Tirana, affected by the Earthquake and the pandemic.
Cloth masks, child-friendly designed, perfectly fitting - they loved them. Because they can't always access soap and water in school, conveniently sized bottles of hand sanitizers were provided, easy to open and use with their small hands.
In addition, simple information on Coronavirus was provided, wearing the mask and hand hygiene were practiced and social distancing was encouraged.
Sending children back to school safely - for them, for their families, for us!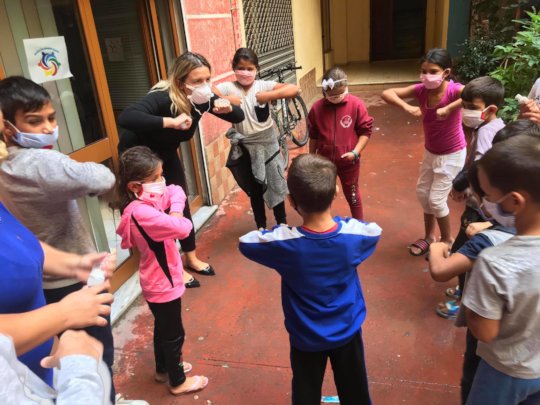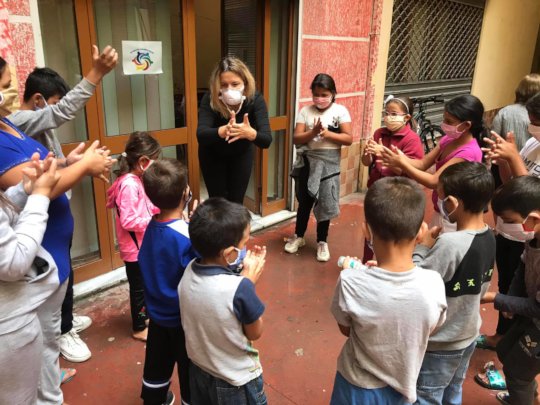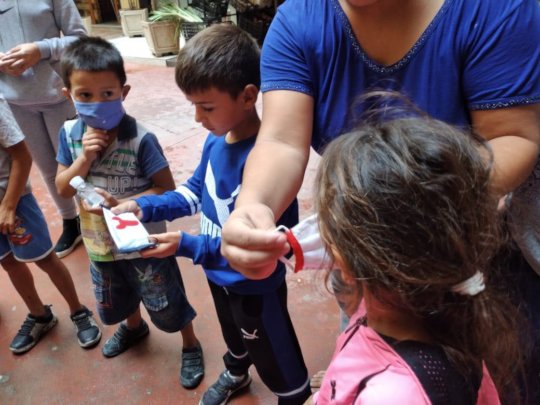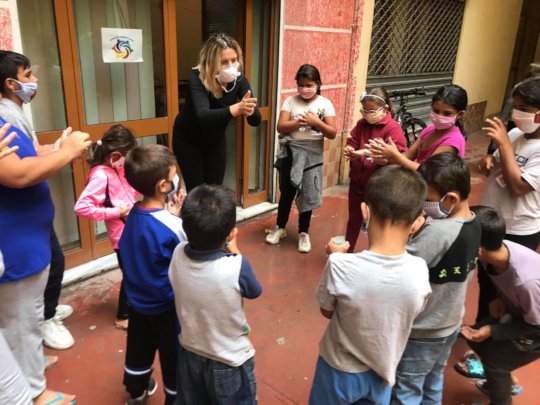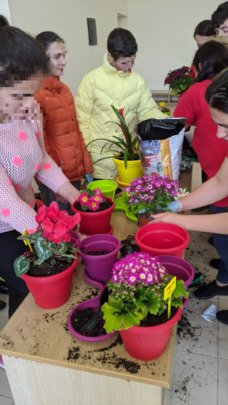 Earlier in March, together with children and youth with disabilities in the Day Centre in Kukes, we prepared for spring with new blooms and flowers in a Gardening Day activity.
Close to 10 children and youth altogether with their parents and the staff of the Centre got fully involved in gardening - and it was a joy for each of them while holding the watering can, filling the plants with sand and planting.
It was rewarding and boosted their self-confidence seeing their planted flower pot and writing their name on it.
One of the fathers present was impressed by how his son, I. 5 years old son, with developmental delay was able to focus his attention longer and demostrated better hand-eye coordination when filling the pot with earth. When it was the moment that the child was going to choose the flower to plant, the child was encouraged to pick - and despite non being verbal, choices were put in front of him for him to choose. The father was happy and appreciated how stimulating this activity for children and how independently they were doing each task.
Thank you for your donations which make possible for children and youth to enjoy the same opportunities and participate; create a positive impact of the centre to improve education outcomes and building skills for children and youth with disabilities and promote their inclusion in the community.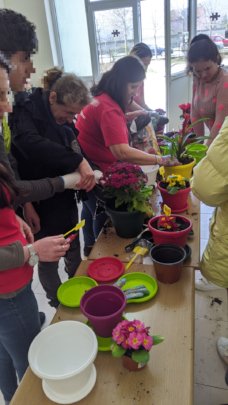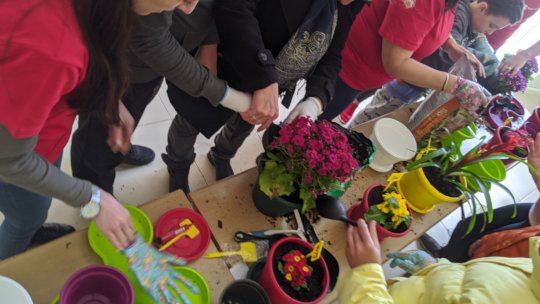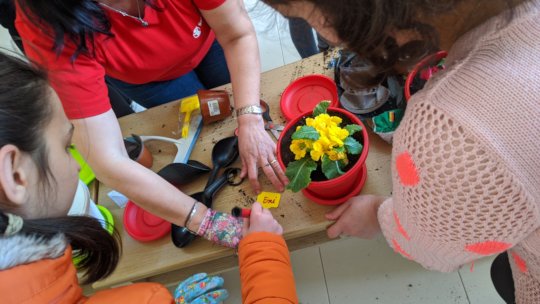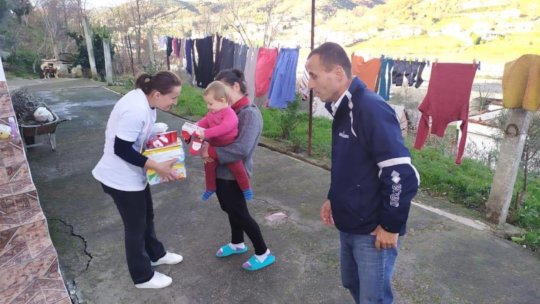 Dear Supporter,
Arben is 9 years old. He lives with his family of Mum, Dad and two siblings in a container in Vore, Albania. Last time we met them they were living in a tent and winter had set in. The children were frightened especially at night and when it rained and the walls of the tent would shake and become damp with the constant rain showers.
Through your donations, we were able to give Arben and his family some basic items of clothing so that each of them had a change of clothes and the wet and dirty ones could be washed and dried. For Arben we gave him and his sister, Ana some colouring books and some coloured pencils and felt tip pens. The smiles on their faces were evidence that these small gifts were a big surprise and a delight to the children.
On our next visit Arben readily showed us his completed and coloured drawings. Arben particularly enjoys bright colours like red and green.
Other families and young children in Vore, like Arben's are struggling to survive five months after the earthquake. Some families continue to live in tents, some have been provided with a container as a home, and a few have found rented accommodation. None of the shelters are permanent. To access services families need to have access to an online government operated database; the majority of these families do not have ready access to this resource and without a registered address cannot request assistance.
What all the families require is basic staples like food, nappies for the youngest children, toys and means of occupying the children, clothes and medication for those who have chronic illnesses, like diabetes or hypertension. With your support we can provide Arben and many others like him with some joy in a situation that goes on and on with little hope of a quick resolution.
Thank you for supporting Arben and his family!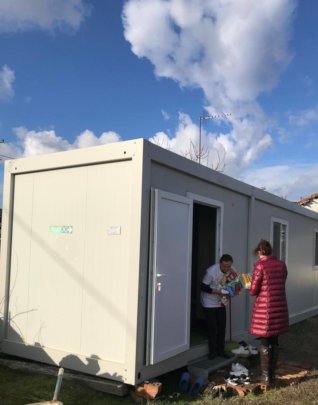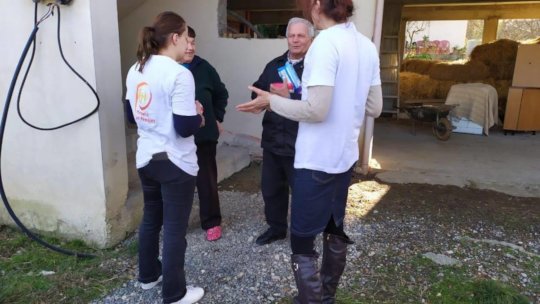 WARNING: Javascript is currently disabled or is not available in your browser. GlobalGiving makes extensive use of Javascript and will not function properly with Javascript disabled.
Please enable Javascript
and refresh this page.