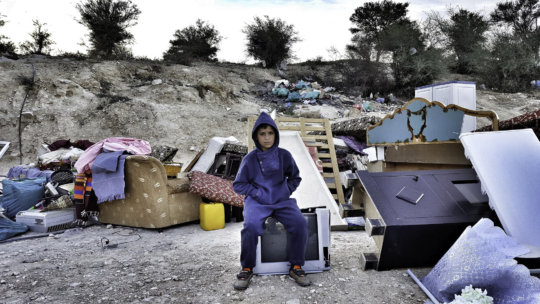 We wish to share a very important and new development regarding Umm al-Hiran with you.
Adalah has proudly represented the Bedouin families of Atir-Umm al-Hiran for 13 years. During all of this time, we succeeded, together with the people, to prevent the destruction and eviction of the village and its 1,000 residents.
As a result of the litigation, media campaigns, field visits, study tours and international advocacy that generous donors like you have supported, we've helped the people to live and grow up in their homes and on their lands for over a decade.
In the past few weeks, however, it has become apparent that all legal processes to challenge the state's discriminatory plan – to destroy the village and replace it with a Jewish town – have been exhausted. These include our last-minute emergency motions to stall the demolitions over the past month, which were rejected (see https://www.adalah.org/en/content/view/8956 and https://www.adalah.org/en/content/view/8957 for more information).
At this point, Adalah can no longer legally represent the people of Atir-Umm al-Hiran. Thus we have also determined that, given this important change, Adalah will no longer be soliciting donations for our work in this specific case.
Continuing our struggle
Adalah will remain deeply involved in international and public advocacy against the state's attempt to dispossess and forcibly displace the Bedouin living in 35 unrecognized Bedouin villages in the Naqab, particularly in the face of new challenges and threats to their rights.
Just last week, the new "Prawer Bill" ("Prawer II" or the "Ariel Plan") was tabled once again in the Knesset with minor amendments. This bill will facilitate the dispossession and displacement of the 80,000 Bedouin citizens currently living in the unrecognized villages.
Rest assured, therefore, that our struggle to defend the right of Bedouin citizens to live in dignity in their homes and on their historical lands will remain at the center of our work.
Photo Description: Keeping spirits up in Umm al-Hiran. From the morning of the scheduled demolition on 22 November. Adalah, together with Arab parliamentarians (MKs), activists and the international media were there to bear witness, report on the events as they unfolded, and stand in solidarity with the people of Umm al-Hiran. The noise that we made was so loud that the demolition was averted (Photo credit: Mati Milstein)
Throughout the last period, Adalah has accrued considerable expenses in our work for the village, including for lawyers, transportation, media outreach, and other related activities. Accordingly, and with your agreement, we would like to use your contributions towards covering these expenses.
For our recurring donors, we would like to use your monthly contributions towards an ongoing campaign of equal importance, where we are protecting the right of Palestinians to protest institutionalized racism and the Occupation, and to mobilize for freedom and justice. In this time of increasing police violence, mass arrests, surveillance and harms to the right to free expression, we are protecting the right of Palestinians to speak up. For more on 'Protect the Protest', see https://www.globalgiving.org/projects/protecttheprotest/
We sincerely thank you for your generous contributions to save Atir-Umm al-Hiran, and we look forward to you standing with us in the next stage of the struggle.
In solidarity and hope, always.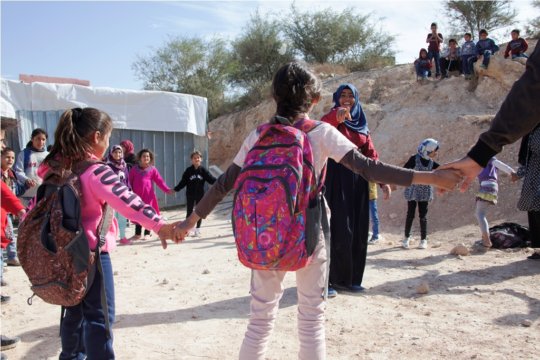 Links: