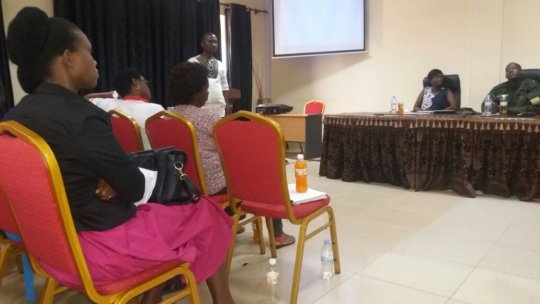 We are so pleased to share information on our very first scholarship graduates! These young women started their school year in August and will graduate in 2017.
Bamurange will graduate with a degree in information technology at Independent Kigali University (ULK), Kigali Campus.
Jeanne will graduate with an accounting degree, from Independent Kigali University as well.
Fredine will graduate in IT at Akkilah Institute.
After graduation, the next challenge will be for the graduates to be able to find employment in their chosen field. In an effort to enhance our program and provide opportunities for our scholarship recipients in the future, we are working with other non governmental organizations in the Kicukiro District. Our County Director, Safi, met with other organizations in the Kicukiro District that also take care of orphans and families in Rwanda. Safi Life is hoping to partner not only with other NGOs but also merchanise companies in Rwanda. One of them is AVEGA Agahozo, a genocide widow's association that merchandises Rwandan products for international sale. Many of the AVEGA women are fighting against AIDS and it is our desire to be a champion for AIDS/SIDA community members through partnership.
We have also reached out to one of our inspirations, The Girl Effect, to discuss their pilot program TEGA. TEGA is a girl operated, mobile-enabled research tool that delivers rapid accurate insight into girls' lives in developing nations. We encourage our scholarship recipients to join in partnership with TEGA and share their personal insights.
Saif Life is also looking to broaden our community service program and to give back to our community in Kigali. We have a close relationship with the KULA Project and are hoping to contribute to their tree planting efforts in Rwanda.
Thank you for your continued support for our efforts in Rwanda! We are so excited to be changing community and individual lives for the better.