We here at Safi Life are first and foremost sending love and affection to all those affected by the coronavirus. We hope that this message finds you, your families and loved ones safe and healthy.
Our reporting is short this month, as we ourselves deal with the after effects of the pandemic and how it has affected our plans. We did manage to bring together a deal with the fair trade company looking to produce beanies, and as soon as imports from Kenya are accepted back into Rwanda (we will be using sewing needles and materials from Kenya) we can begin production! We are so excited about this revelation and will certainly keep you posted. The idea that our NDASHOBOYE graduates can become self-sustaining entrepreneurs would be a dream come true. We look forward to that dream coming to fruition.
In Rwanda, it was very difficutl in April as the citizens had to memorialize the 1994 genocide against Tutsi while under house arrest. It is usually extremely therapeutic to gather in community and mourn, so this year has been particularly difficult. We send all of our love and prayers to our friends in Rwanda and anywhere else where isolation has proved especially painful. We are with you in solidarity.
Safi Life has begun a new partnership with the nonprofit organization Resonate, a Kigali-based social enterprise that unlocks the leadership potential of women and girls in East Africa. Resonate partners with groups and organizations providing educational, vocational, and entrepreneurial programs, and integrates its leadership workshops into those programs. Through this approach, they ensure the beneficiaries have the confidence and skills to turn opportunities into action.
Together, Safi Life and Resonate will be hosting a multi-day leadership workshop for the women and girls of Safi Life and our NDASHOBOYE project. After these 2-8 day leadership programs, Resonate has seen the following results: 60% take on leadership roles, 36% start businesses, and 43% gain a promotion in academic or professional advancement. We are so excited to see where this journey takes our scholarship recipients, and are so proud to be working with a like-minded organization.
Safi Life is also beginning a conversation with a fair trade company to potentially create and sell beanies for them internationally, which would then allow our graduates to become even more self-sufficient with worldwide customers.
We are always looking for ways to partner alongside organizations with similar goals in mind, so if you or someone you know may be looking for a fair trade partnership we are happy to learn more!
Thank you for your consideration and support of all of Safi Life's missions.
In graitude -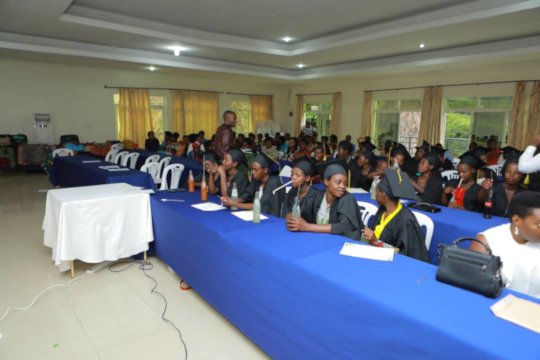 We are so excited to share Safi Life's 2019 NDASHOBOYE graduation with you!
The graduation was held in Kigali on November 1st, from 10 AM to 1 PM. Rwanda TV covered the event and our founder and namesake, Safi Mukundwa, was interviewed multiple times. She also helped to lead the ceremony and present certificates of graduation to 50 young women!
The sewn goods that they produced during their training were also highlighted at the event. The graduates will soon be selling their products at local markets. We hope that you will continue to support vulnerable and at-risk women as they transition into entrepreneurship.
We are delighted to share photos with you of the inspiring event. Enjoy seeing the fruits of your labor and may these brightened faces be a gift to you.
Thank you so much for your generous support! We could not do this without you.
With gratitude,
The Safi Life Team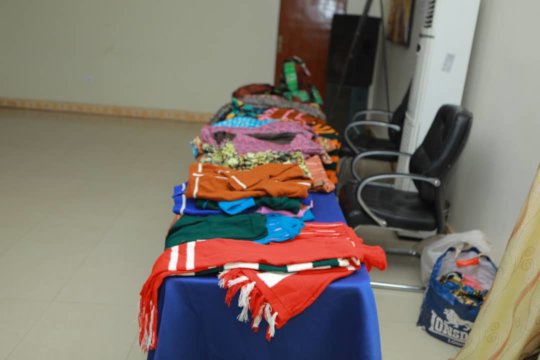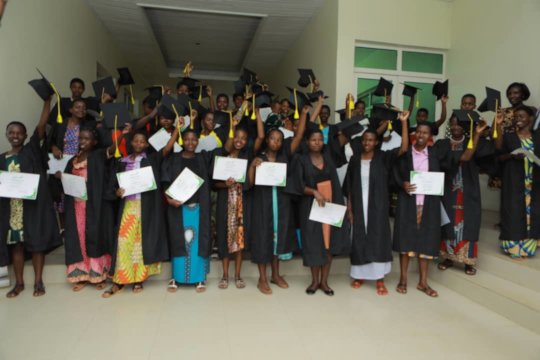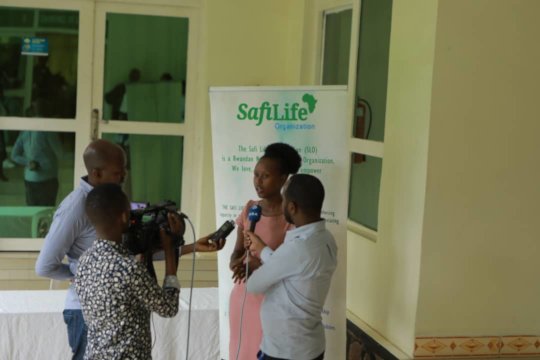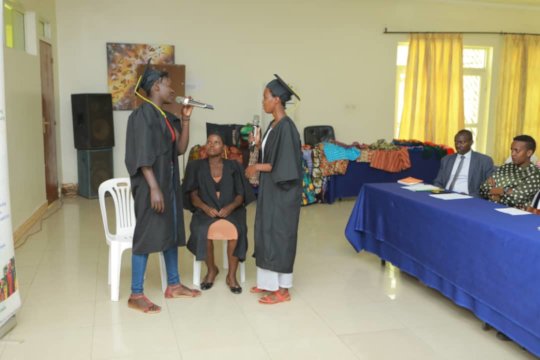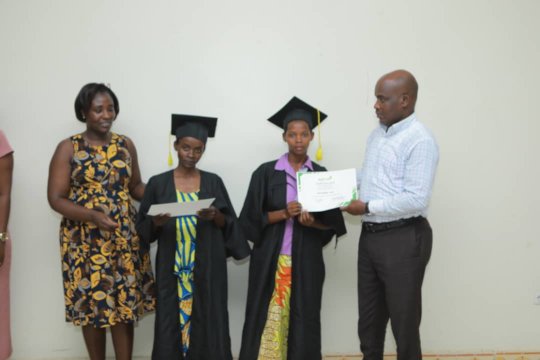 WARNING: Javascript is currently disabled or is not available in your browser. GlobalGiving makes extensive use of Javascript and will not function properly with Javascript disabled.
Please enable Javascript
and refresh this page.