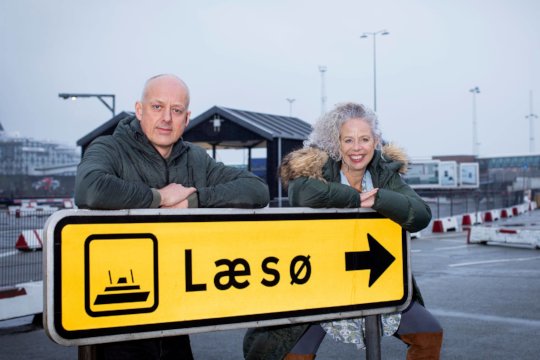 In Denmark, there are on average 1-2 children in each class who grow up among alcohol abuse at home. These numbers show the urgency of helping children of parents struggling with addictions. Until today there were no services for children who grew up in abusive environments in Læs ø, a Danish island, which has almost 1800 inhabitants. We are thrilled to announce the inauguration of the first support services in Læs ø. The new services are a cooperation between the Barnet Bla Hus Frederikshavn and the municipality of Læs ø. Hopefully the work of the Barnet Bla Hus can be carried out to L æs ø and impact the lives of many children as it does in Fredrikshavn.
One of many whose lives have been changed by Blue Cross Denmark is Kristina. Today, Kristina is a 27-year old, independent woman who has learned to deal with her challenges. Kristina's mother was an alcoholic, which is why she bounced back and forth between different orphanages and her mother for several years before she and her little sister were placed in foster care. The foster family was a safe and stable home, but the hard start in life and the many separations left deep marks in Kristina.
A few years ago, after several years of counselling, Kristina sought help from TUBA, which is part of Blue Cross Denmark. There she had the opportunity to meet others, who face similar challenges. "In the group I found out that we were very similar even though we had grown up very differently. I found out that there were others in this world who felt like me. I could say things to them that I would never say to others, " says Kristina. "I have more self-confidence now. I dare to tell how I feel and how I experience things, even the things that are difficult to grasp. I have learned that I matter to this world and to others." At Blue Cross Denmark, Kristina has learned how to cope with hardship in her life and how to manage her life. She is convinced that TUBA impacted her life a lot.
Since children are really vulnerable, an abusive environment has an impact on their whole life. If we manage to help them at an early age, it is possible to stop any harm and protect them from suffering. Thank you for everything you give to change the lives of many!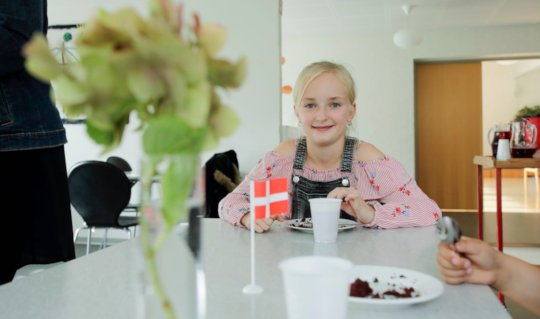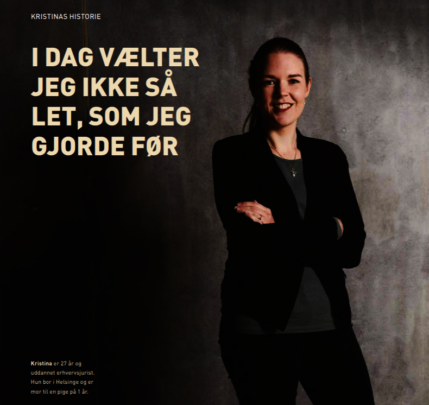 Links: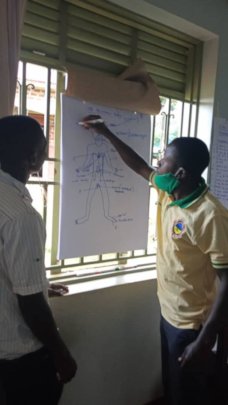 Self Help Groups are more important than ever during the ongoing Covid-19 pandemic. People who are at risk of drinking need support during this challenging time of lockdowns, isolation and insecurity. Self Help Groups are a safe space for people who struggle with any kinds of addictions like substance abuse, gambling, sex addiction, co-dependency, depression, anxiety, or interpersonal problems, where they can talk about it and learn how to deal with their challenges. Since most African countries don't have any residential treatments, IBC takes an important role of reaching vulnerable people and helping them to recover. IBC has supported the set-up of several Self Help Groups in Ghana, Botswana, Burkina Faso, Nigeria and Uganda. The groups are open for people of all religious backgrounds. The Blue Cross groups use a 12-step model that is based on Finnish Blue Ribbon's Compass framework.
Last October Blue Cross Nigeria started their meetings with 6 attendees. Due to great testimonies and responses they decided to meet every second Sunday and hope to create more groups soon. Blue Cross Ghana also started their Self Help Group in October. Even though they didn't have a lot of attendees at their first meeting, they are continuing to reach out to people. Knowing that it takes a lot of courage to attend to a Self Help meeting, Blue Cross Ghana is encouraging people to take part in the group if they are struggling with addictions. In Uganda volunteer group leaders got trained to pass on their knowledge and initiate new groups. They started a new group having 8 attendees at their first meeting. Isabirye Jackson, General Secretary of Ring of Hope Uganda is convinced that through Self-Help Groups in Uganda a general awareness of this topic is increasing, which is an important step to overcome addictions.
By accepting that people don't change by our advice or teaching, we give them room to simply share their story and support them to work on themselves. One of the attendees in Botswana said: "I am not used to people letting me speak and they listen without advising or interruptions, it was very empowering experience". This is why IBC invests itself in Self-Help groups. We are convinced that Self Help groups are much needed and that they make a big difference in everyone's life.
If you want to support us, we would love you to be part of our mission by donating to our project.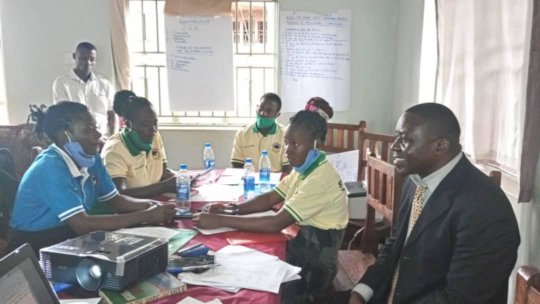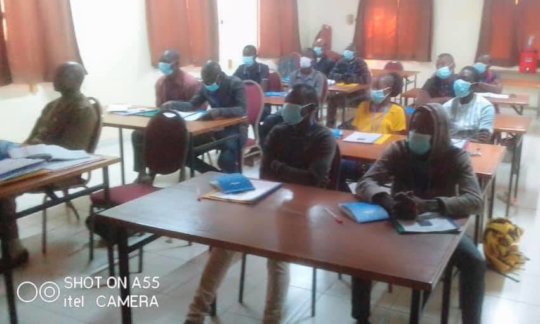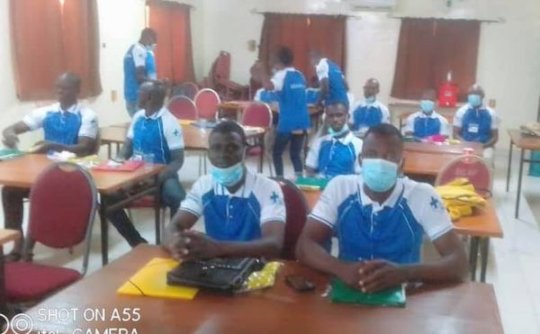 Links: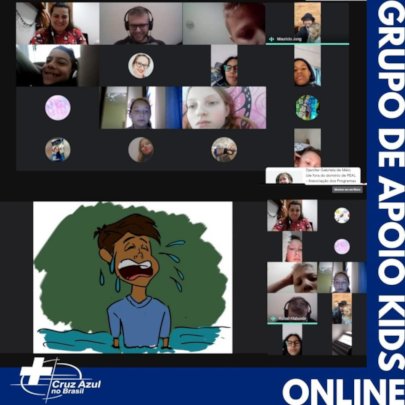 We all know that the children of today are the future of tomorrow. How we educate them, how we see and treat them and how we act around them, is going to shape the world of tomorrow. But not every child has the privilege to grow up in a healthy environment. In Southern Brazil alcohol abuse is a significant issue for a lot of parents. Children of alcoholics suffer from the consequences of being brought up upon alcohol. Facing social exclusion, developing mental illness or even becoming alcoholics themselves is a real threat to their future. The KIDS Support Groups in Brazil committed themselves to tackle this problem.
It is amazing to see how children attending the Support Groups start to change. Rubia Nehls, coordinator of the Kids Support Groups, talks about her experience with these kids. "Coming into the program the kids were really shy, had a low self-esteem and didn't talk much, but after a couple of weeks, they opened up, started to talk and to play". "But most importantly", Rubia says, "they started to smile again". You can tell they have changed, once you see the contagious joy in their face.
Due to Covid-19 the KIDS Support Groups adapted some of the meetings to online meetings. On the 3rd of September The Kids Support Group Jaraguá do Sul organized an online meeting to talk about the danger of spending too much time watching TV and gaming. It was a great opportunity to bond with the kids, listen to their stories and support them.
The kids were not the only ones connecting via the Internet. On the 3rd of October there was an online conference for staff workers of the KIDS Support Groups and volunteers who start a new program in Paulista, Pernambuco. It was great to hear about the major engagement for the new KIDS support group!
This is only possible by your generous support – Thank you so much for investing into the future of tomorrow.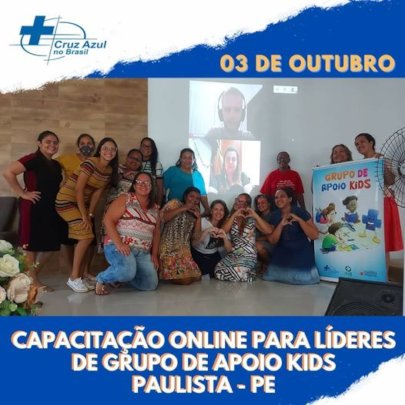 Links:
WARNING: Javascript is currently disabled or is not available in your browser. GlobalGiving makes extensive use of Javascript and will not function properly with Javascript disabled.
Please enable Javascript
and refresh this page.