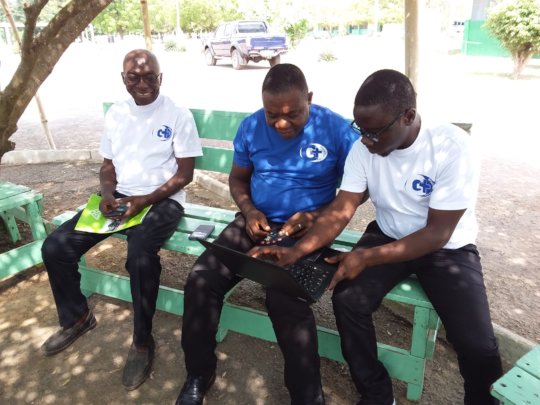 Why we need to create self help groups?
There is limited access to any support or treatment for people who suffer from alcohol addiction in many places in Africa. To make up for that, Self-Help groups, also known as support or mutual help groups, have become an integral part of treating dependence issues and have proven to be an invaluable resource for recovery and empowerment. Indeed, the World Health Organization, with the vision of achieving "universal health coverage" (UHC)[1], has developed several self-help tools, for example to support the recovery from mental disease[1] or substance addiction[2]. These self-help strategies (individual tool, collective group) follow the same principle: offer a series of self-reflective exercises that encourage an understanding of self and propose a way towards recovery.
Self-Help within Blue Cross
The concept of self-help groups are already being implemented by some Blue Cross organisations in Europe and in Latin America. Using this existing experience IBC is supporting the start of first groups in Africa. We are starting in Nigeria, Botswana, Ghana, Burkina Faso, Uganda, Kenya and Chad during 2021 and we have invited all BC countries to take part in our English and French training.
Who participates?
Blue Cross organisations who want to want to implement self help groups for people suffering from addiction. Self-help groups are composed from four to twenty substance dependent people. These groups are facilitated by Blue Cross trained laypersons, volunteers and/or former addicts and operate on an informal, non-profit basis, making it a cost-effective and sustainable method of providing services to those affected by addiction.
What?
IBC member organizations identify facilitators who participate in the on-line training sessions provided by IBC staff. The training is provided monthly with other additional support and coaching as necessary. Once trained the facilitators are working with their Self-Help groups.
These groups meet on a regular basis with the mutual goal of dealing with and working towards overcoming addiction. Every group is autonomous and organizes itself. The members talk about their experiences and listen to each other. Mutual respect, esteem and confidentiality are important to them.
Thank you for your support for this life changing work. Despite the covid restrictions small groups have been able to meet at local communities and we look forward to updating you with some examples from the field in our next report.
[1] idem
[2] World Health Organization, Self-help strategies for cutting down or stopping substance use (ASSIST) (2010)
[1] World Health Organization's QualityRights, Person-centred recovery planning for mental health and well-being self-help tool (2019), p10