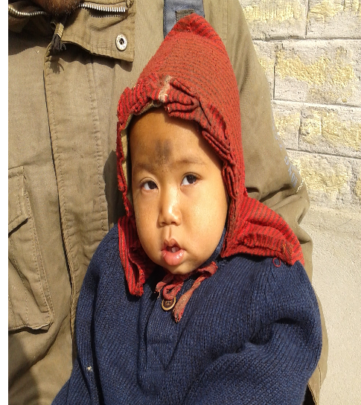 The following video by gifted Nepali journalist and film maker Subina Shrestha powerfully illustrates why our work in Nepal is so immensely important. Please take a look: https://www.youtube.com/watch?v=qZ76DB1NSfE
The government of Nepal invests around Rs 3 billion annually in maternal and child health, and the country has made great strides in recent years to achieve the Millennium Development Goals (under-five child mortality has been reduced to 38 per 1,000 live births and the number of infants dying in the first year after the birth has decreased to 33). Yet, compared with other developing countries, much work remains to be done.
Studies show that infant and maternal mortality rates are particularly high
among illiterate women,

among those not involved in decision making for their health care,

for women who had birth intervals of less than two years,

who have multiple births,

are from rural areas,

are poor,

whose source of water was the river or unprotected source, and

who did not have a toilet facility in their household.
This pretty much describes the demographics of the area that the DCWC Rajbash hospital has been serving for the last 5 years. Actually, the DCWC's efforts of improving the quality of life of women and children have a much longer history. Since the year 2002 this small NGO has been serving poor, illiterate and disempowered women in remote Nepal by conducting literacy classes, including financial literacy, and by making presentations about basic health and hygiene. Once the hospital opened, outreach was extended to include even more remote areas (see our report #6). Challenging long held cultural traditions is not always well received, however we believe that by continuing to educate both, men and women about the risks of home births in unhygienic conditions and without proper maternal support, we will convince ever more families to use our hospital for safe birthing and for proper perinatal care.
Our recent government designation as a regional birthing center allows us to provide some small financial incentives for women who chose to give birth at the hospital. Ideally, of course, we want pregnant women to not only come for delivery, but to seek proper pre- and post-natal care with us as well. It would enable our certified midwives to ensure a healthy progression of the pregnancy, provide support and advice, particularly to new mothers, and administer important vitamins or meds if needed. Once an infant is in the system, there would be follow-up with post natal check ups and proper vaccinations.
The Health Ministry has delegated two nurses to the Kavre district to administer vaccinations. However, lacking proper facilities and refrigeration, the government has asked Rajbash Hospital to become the 'vaccination central' for the district in the future. We have applied for government funding to purchase an appropriate refrigerator for the proper long term storage of vaccines. The power from our recently installed solar panels (which have been performing beautifully) will guarantee that vaccines and medications will be properly refrigerated.
The Health Ministry has also asked for our cooperation in their efforts to expand family planning in rural areas. They are looking to our outreach staff to educate villagers about various family planning techniques. In addition they are planning to provide modest financial incentives for women and men who chose to have tubal ligations or vasectomies at our hospital.
The last three months at Rajbash were still very much dominated by the shortage of medicines and other essentials due to the closed borders between India and Nepal. The 5 months embargo was finally lifted in February, and we hope that life will slowly return to normal. Given the challenges the Nepali people and DCWC have faced throughout the last year, we are moved by their courage, steadfastness and resiliency under pressure.
Total patient numbers have held steady compared to last quarter. However we have seen a surge in gynecological and pediatric cases which could mean that our outreach activities are bearing fruit.
One of the pediatric patients was one year old little Sonam who was carried down a steep slope for two hours by his anxious father. The child was feverish and seemed very cold. The dad really wanted to take his son to the city hospital 'to get the best care', but since the bus did not run for lack of petrol (embargo) and he did not have the money for other transport, he decided to come to the Rajbash hospital. The little guy was diagnosed with a urinary tract infection and with proper treatment and only one day at the hospital he was sent back home with his very grateful father.
Another patient, a 68 year old male, found himself with acute abdominal pain in the middle of the night and was terrified he might die without treatment. He asked his wife to gather nearby relatives to carry him the two and a half hours to Rajbash hospital. Fortunately our ambulance was able to meet the party halfway and delivered him and his family to the hospital. Treatment for acute gastritis was started immediately and by morning he felt well enough to head back home. He was thanking god and our staff for what seemed to him like a new lease on life.
Announcements: May 21/22, 2016 - Akka Lama, founder of DCWC, will be present at the Himalayan Fair in Berkeley, CA. April 2017 - We are planning a charity trek to Annapurna Sanctuary for the benefit of Rajbash Hospital For more information email: pgraneys@yahoo.com.
In closing we want to express our gratitude to all of you who have provided the ongoing support for the delivery of essential medical care to the poor in the remote Kavre district of Nepal. If you are interested in other activities of DCWC, we'd like to draw your attention to our ongoing rebuilding project (#21975) on the globalgiving.org website.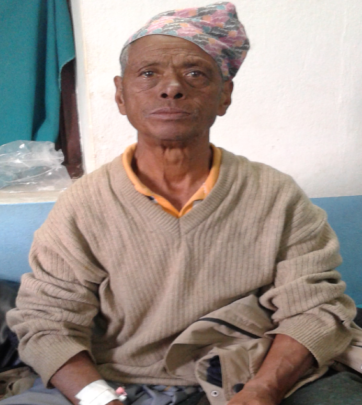 Links: