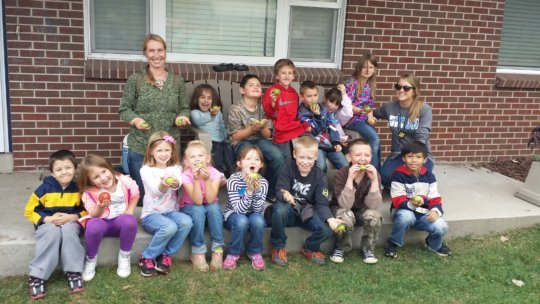 Puns about "growing" abound in our business, and here at Jovial Concepts, we welcome them gladly! For us, 2015 was a year of growth in many unexpected ways, and 2016 looks to be no different. Your support has allowed the Jovial Gardens program to evolve beyond our goals, and while we feel encouraged by our progress, there is still much work to do when it comes to fighting food insecurity in Colorado. We are continually looking for ways to further extend our outreach efforts, and ultimately, elevate our community.
To this end, we are pleased to announce our partnership with local heroes, Feeding Many, Inc., and their community orchard. We will be providing key support for their programs, and Feeding Many will be supplementing our community contribution of organic "super food" veggies and herbs, with fresh apples, pears, plums, peaches, grapes, berries, and melons. And, with six gardens (and counting!), the Arvada Elderberries are our first official neighborhood expansion project!
Our mission is to provide the food insecure with increased access to fresh, organic produce, and to unify communities around the common goal of sustainability by fostering creative solutions to resource independence. And, the numbers say we are doing just that! In 2015, we tended to 7100 sqare feet of lawn, backyard and other public space. This was provided by dozens of Lakewood, Wheatridge, and Edgewater residents. Through the dedicated efforts of over 400 volunteers (and their combined donation of over 2,000 hours time, and sweat equity), we were able to donate 4022 lbs. of fresh produce to local families, food banks. and individuals.
But we provided much more than just volunteer opportunities and fresh produce! When polled, 84%of participants said they had a new understanding about managing organic waste and supporting local food insecurity through participation in our program. In effect, we use the gardens to provide classes and job training which support overall community growth. This Spring, we are also proud to welcome four Metropolitan State University Health Sciences students to our Jovial Gardens internship program.
For our efforts, the City of Lakewood has chosen us to be a representative of local sustainability. This Spring, we are expanding in to new neighborhoods in Denver and Arvada and have over 50 garden plots with nearly 13,000 square feet of space to tend to! With that increase in garden space, and our recent partnership with Feed Many, we hope to double our production and donate over 8000 pounds of fresh food to the under-served in our communities. However, we cannot maintain our momentum without your continued support.
If you are interested in volunteering or getting involved please email info@jovialconcepts.org or call 303-578-2569.
And, please visit our partners at Feed Many, Inc. www.feedmany.org
Thank you for helping Jovial Concepts grow!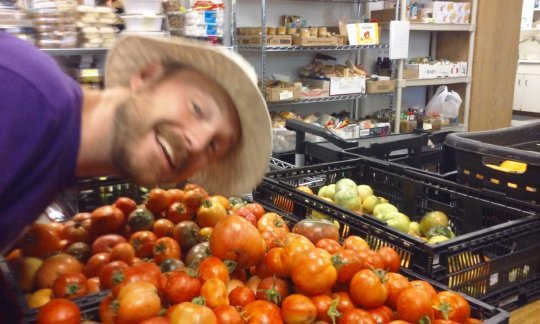 Links: