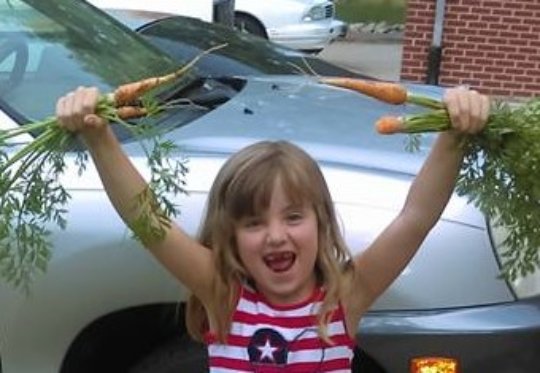 Thank you for making 2016 our biggest year of impact yet!
We have had so many big changes this year and could not have been a success without your support. We started out the year with our new Arvada neighborhood - the Elderberries. We added 12 garden beds to the Arvada area which brought us up to 7,000 sq ft of growing space in Metro-Denver.
Our new garden leaders met monthly to plan beautiful gardens, they came out weekly to help maintain the gardens, and even learned new software to better track our success in the gardens. But it paid off, we know that over 600 volunteers participated this year and these wonderful volunteers gave over 3,560 hours of their precious time to making sure food got to families in need.
We donated 2,300 lbs to partner food banks (Jeffco Action Center, ACS Lift, and Arvada Food Bank), 2,650lbs to Edgewater Elementary School's food bank, and 1,150 lbs of produce to Lumberg Elementary. That's over 6,000 pounds of fresh produce donated this year.
An additional 1,000 lbs was given out in our CSA, eaten by our garden hosts, and rescued by the Jun-Key Superfoods Co-op.
We also built new gardens at Eagleton Elementary and Piefer Elementary Schools. We provided materials and curriculum at Great Works Montessori and Edgewater Elementary School's Greenhouse. We laid the foundation for beds to be put in at Kyffin Elementary.
So, what does it all add up to? Families like the Espinoza's who are on a fixed income and have 5 grandchildren to feed were able to provide them with healthy dinners all season. It means families like the Scott's can provide healthy vegetables for their son who has life threatening health issues from their back yard. It means we are building a strong community of neighbors and friends like the Elderberries. Jessica from the Arvada community, she is 6, and knows everything growing in her neighbor's gardens. When it is snack time, she grabs her mother's hand and walks to several Jovial Gardens picking carrots, lettuce, beets, and radishes to take home. All the neighbors know her and look out for her, neighbors that had barely spoken in years are having regular pot-lucks and gardening together. It means children are getting valuable education about nutrition and families on a budget don't have to feel so alone.
Your donations supported over 800 families, 42 gardens, and 6 schools in 2016.
Thank you for all you do and we wish you a very jovial holiday season.