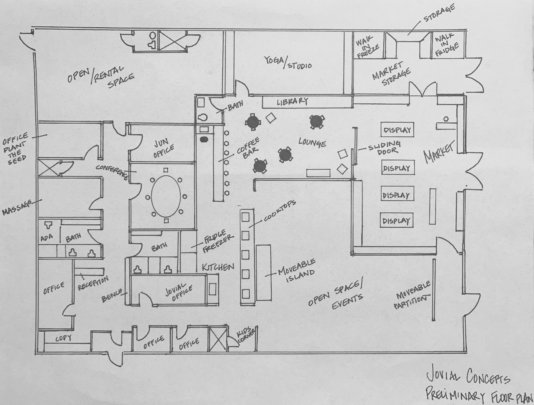 Dear Jovial Friends,
It was a busy winter for the folks at Jovial. Out partner food bank of 3 years was shut down due to financial reasons. In a crazy bout of luck, Jovial Concepts and Jun-Key SuperFoods were able to purchase the building.
The Barnum neighborhood is a food desert, medical desert, and transportation desert with a higher level of poverty than most of Denver.
We are thrilled to bring our services to Barnum and start transforming lawns to gardens. Allison May moved to Barnum 36 years ago. She moved in with her 2 sisters after domestic violence plagued her home and she had nowhere else to go. She was too afraid to return to work and happened across the ACS Community LIFT. She was given a free shower, free medical care, and enough food to last a week.
After about a month of coming in, she applied for a job and helped in the food bank. She met other individuals who were trying to get back on their feet. She eventaully started a work force development program and helped neighbors get everything they needed to go into a job interview. She worked in our building for 25 years.
Last week we held our first community meeting and Allison May shared her story with me. She broke into tears with excitement and gratitude. She was so worried the space would become a liquor store or some other drain on her beloved community. She rallied the Barnum neighbors and got over 500 signatures in support of our work in Barnum.
We now have 8 jovial garden neighborhoods and over 74 gardens! 90% of the food will be donated and 10% will be use at the new Jovial Concepts building to be used in cooking, nutrition, processing, canning, dehydrating clasess and so much more. We will also have space for Totes for Hope to pack HEALTHY backpacks of fresh food to sustain food insecure students over the weekend. We have 15 large gardens and a greenhouse wrapping our new space. Come out and grow with us!
To best serve our community, we are going to need to fix up the building as soon as possible. We need skilled professionals, materials, tables, chairs, shelving, and so much more. If you can help with our this project please reach out to 303-578-2569. Our grand opening will be in May and will include live music and a plant sale!