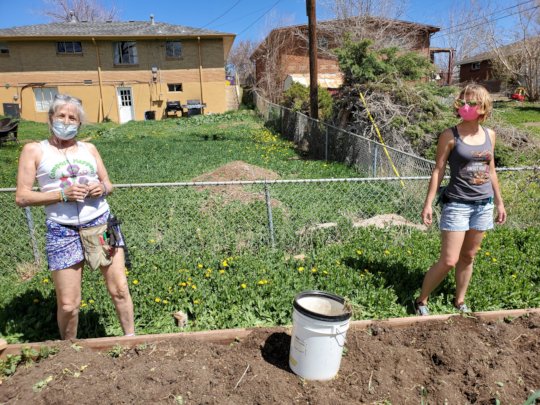 Hi Everyone,
Despite all that is happening, our gardens are GROWING! We couldn't do it withoug our amazing community and the diverse individuals that both represent, volunteer, guide and support our work. We appreciate you!
Growing communities: Barnum neighborhood doubled from 3 to 6 beds. Even through the early days of stay safe, neighbors helped to build neighbors new beds, shared cardboard, their trucks all with gloves, masks and social distancing included. They all can't wait for the year end harvest dinner where neighborhood hosts gather, get to know each other better and share season stories and their favorite dish from their Jovial Garden and we are hoping it will be maskless! Edgewater and Lakewood both increased by 1 new host.
Growing food: This year we couldn't plan on DUG, FROG or our local schools to produce our seedlings so we Jovially rolled up our sleeves and went overboard. With well over 300 tomato starts of 8 varieties, over 100 winter squash starts, just under 100 pepper plants, plus eggplant, pumpkin, herbs ,pollinator attractors like Mondaria, sunflowers, Dwarf Bachelor Buttons and more. We have so many plants that we had a plant sale with very reasonable prices so anyone can afford to plant something in their yard or balcony and have started a fund for next year's seeds or seeding materials!
Growing Gardeners: Despite Covid-19 we have 4 solid Neighborhood leaders, 3 of which are new and I am enjoying training them not only the gardening techniques and ideas I have cultivated over 40 years of gardening and Colorado Master Gardening training but teaching them by example how to research gardening issues and more importantly how to share what they have learned with volunteers and hosts.
Improved water conservation: by re-piping our beds with ¼" emitter tubing and closely monitoring the drip system connections, our water bill last month was almost $120 less than the same month last year.
I would invite you to sign up for our newsletter for a weekly peak at what's happening in our gardens, seasonal gardening tips and recipes: https://jovialconcepts.org/ scroll to the bottom of the page, right side. Also, please join us each Saturday except 4th of July and Labor Day (Saturday before), 9 am – 1 pm, 5045 W. 1st Ave., Denver, 80219. Park in the west parking lot and walk over to the east side. Bring your work gloves, masks, sunscreen, refillable water bottle AND a Jovial heart!
On a personal note, thank you for your generosity, I am a widowed, senior but super active woman who after years of marginal employment, if any, has found my dream job that actually allows me to share my gifts and blessings and make a secure living. I love what I do and the folks I do it with.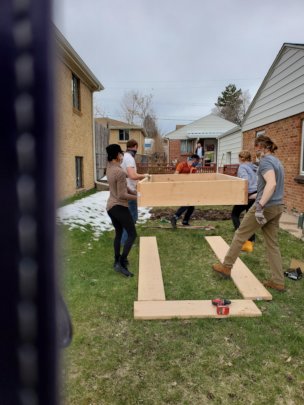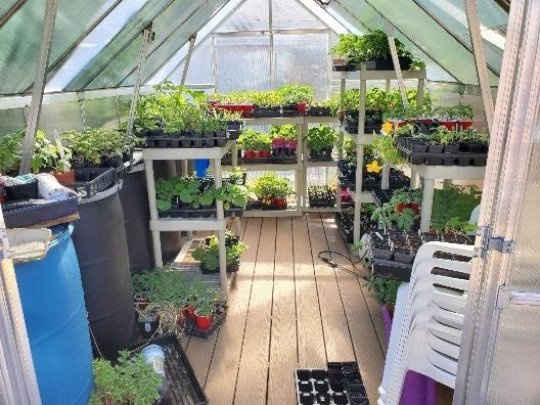 Links: