We are happy to let you know your kind donations have continued to improve the life chances of our girls. Girls who could barely read before we started the intervention are now able to read with confidence and enjoyment. The gradual improvement in the tests scores in both the end of term tests organised by the school and our monthly continuous assessment tests shows we are making headway in improving our students' achievement and attainment. Of course, the knowledge gap that existed at the start of the project was such that it will take a considerable amount of effort and time to reduce the gaps to our satisfaction.
Needless to say, we operate in a remote region and proximity to Somalia Border, a country still struggling to find its feet due to decades of conflict, is a challenge in good times. The past five months have been particularly challenging for the entire northern Kenya region due to cross-border raids by Al-Shabab militants targeting Non-Muslims Kenyans working in the region. Many teachers have died at their hands and the recent massacre at Garissa University in which 147 Kenyan Students lost their lives has exacerbated the situation. Many teachers have abandoned the region leaving thousands of students without qualified teachers.
Both primary and secondary schools in the region have continued to perform poorly in the national examinations due to shortages of teachers and inadequate resources. As a result, every year only a few students succeed in joining national universities to pursue professional courses. The region depended on the non-local workforce in crucial areas such as health and teaching. Unfortunately, due to insecurity caused by Al-Shabab militants from southern Somalia especially their deliberate targeting of Kenyans of non-Muslim faith, many professionals have abandoned the region.
The situation is now desperate, and many schools are now recruiting untrained teachers to fill the gaps. The standard of education will stand to get worse and, therefore, perpetuate the vicious cycle of underdevelopment. That is why the success of projects like ours is ever more needed to provide hope for orphans and vulnerable children who cannot supplement the poor quality of education they receive in the state schools.
Our girls are fortunate to be receiving 12 hrs of supplementary lessons taught by qualified teachers. Thank you for making that possible and with your continued support, we are confident that our students will make us and you proud.
Let me now share with you some of our successes as a result of your donations and continued support.
• We managed to secure a grant of £5000 from Waterloo Foundation for our project. Thank you for making that possible.
• We promised to let you know the amount of donation received from Red Sea Resort, a hotel business based in Mandera County; £5900
• We have initiated a micro-credit scheme that is targeting vulnerable women-headed households. Five women are now working on our project. Please allow me to share with you a short background of Abdia's family.
Because of your kind donations, we were able to support Abdia's family. Abdia is a physically challenged mother of 5 children, 4 of whom are under 12 yrs of age. The injuries she sustained during inter-clan conflicts in 2008 caused her disability. In 2013, her husband passed away due to malaria. Abdia was forced to make a very difficult decision of withdrawing her 13 yrs old son to take charge of the donkey-cart the father used to ferry firewood for sale to provide food for his family. To supplement the family's income and thereby reduce pressure on her son, Abdias is now receiving support from GENCAD 's Micro-Credit Scheme. She is among five women who supply tea and Mandazi to the orphan girls after school to enable them concentrate during lessons. Without your kind donations, this would not have been possible. Thank you, once more.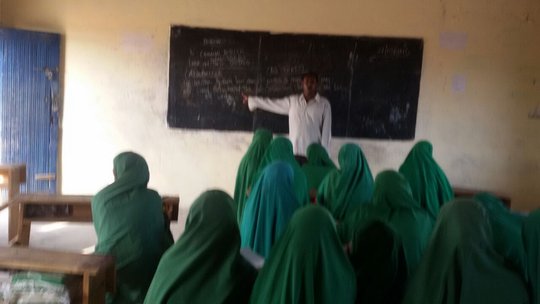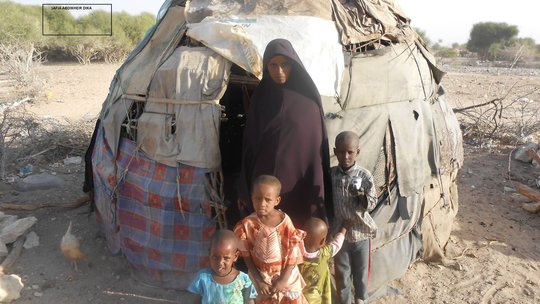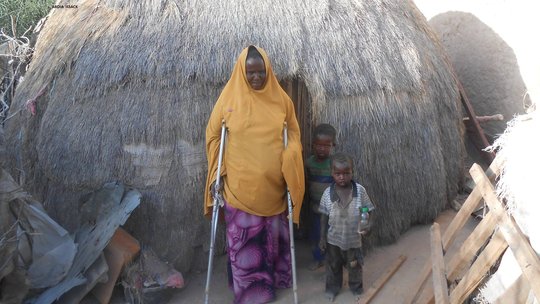 Links: