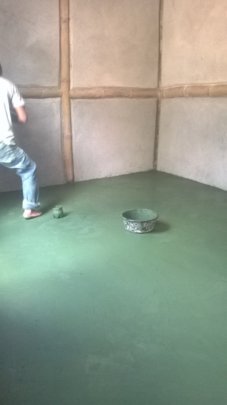 These photos show pretty clearly how a family's life changes when a new floor is laid. The 'before' photo for this family's previous home is below.
You may note that the walls of the new home are of bamboo and repello/stucco. We at GHA are experimenting with new greener building techniques, to shy away from some of our use of cement. We haven't yet come up with a new floor plan that is both economical and easy maintanence, so what we have is our first hybrid.
The walls are of Bajareque, with cages of cane spanning the bamboo columns. The cages are filled with adobe mud, pine needles and local pumice, then covered over with a lime stucco. We are excited by this change and look forward to learning more green techniques.
It's feels great to be able to provide shelter that is both utilitarian AND beautiful to folks who have before lived in shabbiness.
More photos of our first Bajareque build are available on our Facebook Page.
Thank you for your partnering with us to change lives in such a basic way.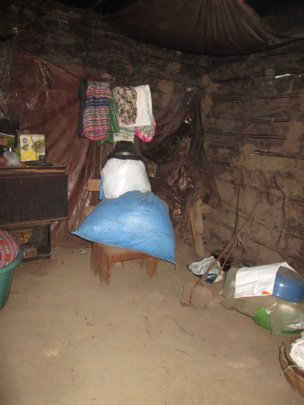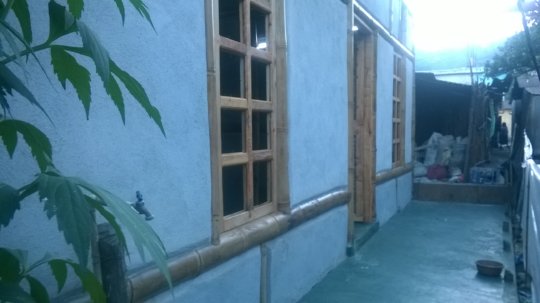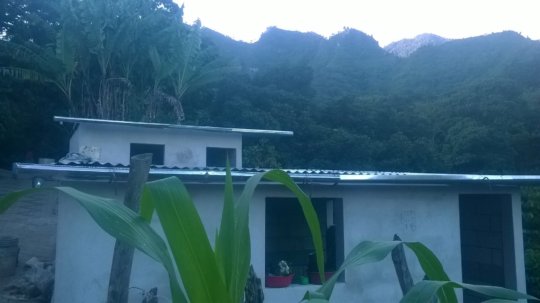 Guatemala Housing Alliance, with the help of generous donors, has completed the 2 homes for this particular family. More fundraisers will be forthcoming, as the need for adequate housing in the highlands of Guatemala is immense.
Starting later this month, GHA will build it's first Bajareque home. Built in a traditional method with bamboo, rocks and mud, it will be much more environmentally sustainable than the ubiquitous cement block homes, while also being more comfortable. It will be stucco'd inside and out for weather proofing and beauty, and will be earthquake resistant.. Be on the look out for a fundraiser for this.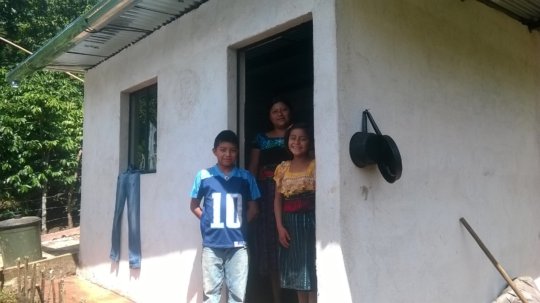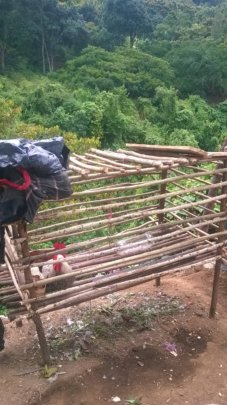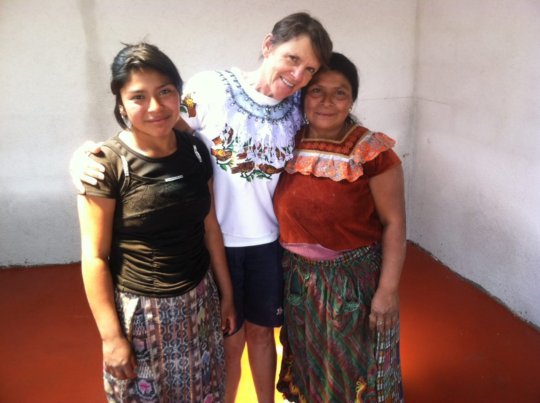 This month we at Guatemala Housing Alliance will have completed our 100th floor. Of all the work we do, my belief is that this project impacts the most lives. Not only are parasite problems greatly reduced benefiting the health of the family, but even the test scores of the children improve when they are not competing with pests in their bellies. And I wish you could experience the pride of the families with their lovely floors.
Though our first hundred will be done, the need is seemingly inexhaustable and GHA will continue laying floors. It is a great way for volunteers with little time to lend a hand, too. Please consider coming to build with us. A floor takes only 1-2 days to day and you'll have the honor of working alongside the family who will be receiving it.
Some of these first 100 were financed by GG donations, and to all of you donors we send many thanks. The fundraiser will continue.
I hope you'll be on the lookout for a soon-to-be fundraiser for our next home build. The first 20 homes we have built have been of the ubiquitous cement blocks. This time well go retro to be more environmentally sustainable. We'll be building with Bajareque, an old traditional method using bamboo, rocks and mud. Stucco'd inside and out, it will be beautiful as well as weather and earthquake resistant. And it will be better insulated than the cement. I have inserted a teaser photo so you can see the beauty of bajareque.
THANK YOU, DONORS. YOUR CONTRIBUTIONS HAVE CHANGED LIVES.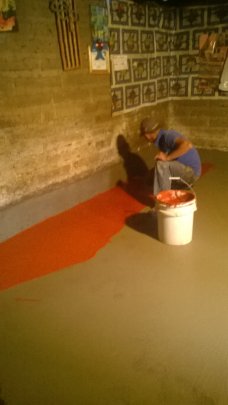 WARNING: Javascript is currently disabled or is not available in your browser. GlobalGiving makes extensive use of Javascript and will not function properly with Javascript disabled.
Please enable Javascript
and refresh this page.