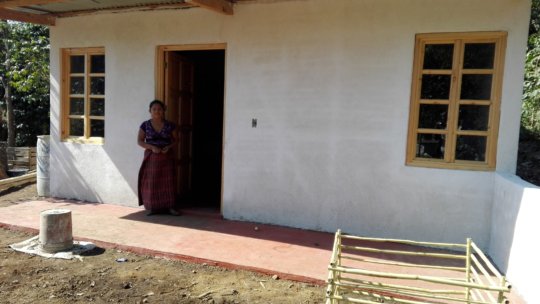 You may have read in our reports over the last 18 months that GHA has made a real commitment to build in a sustainable, earth-healthy manner. Towards that end we have been building homes of bajareque....wattle and daub. These are beautiful structures that are stable and we are proud of our advances. Still to be mastered, though, are easy-to-maintain earthen floors. Floors just take a lot of abuse and need constant cleaning and care. In our last full home build, our 31st, we experimented with an earth and lime floor but it dried with too many fissures and we have had to replace it with cement. As durable as cement is, it's manufacture is onerous to the atmosphere. We will continue our quest.
This particular fundraiser to which you have contributed funds floors in homes that are already sufficient, save the floors. These are in addition to the bajareque homes we build from scratch. The need for floors in the town of San Pablo la Laguna is seemingly inexhaustible and your donations have improved the health and comfort of many families.
If you feel compelled, help us continue our work. Donate. Or better yet: sponsor a floor AND come to Guatemala and build it along with us.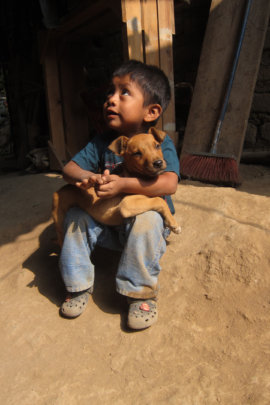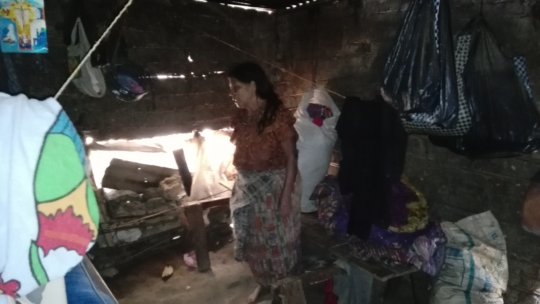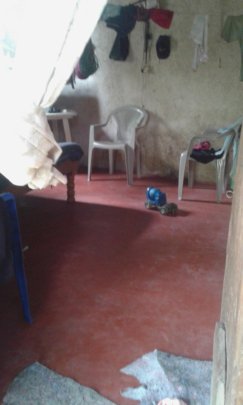 A good floor is about health and comfort and general well being. The first home that I was a party to building in Guatemala was for the family of Olga and Teodoro. Olga was pregnant at the time with her 4th child and was so delighted that this would be the first child to not have a dirt floor to eat.
If you've been following Guatemala Housing Alliance's facebook page and website you'll know that 14 months ago we made the big leap to more sustainable building. Cement production is a huge burden on the environment and we chose to change from building cement block homes to building the walls with local natural products: a frame of cypress or bamboo, cane, adobe mud, pumice from the neighboring volcanos, lime, pine needles. The floor, though, has remained of cement because we haven't yet found a suitable, easy to maintain, and inexpensive alternative. This very month we are doing our first experiments with natural floors, and we'll let you know how they go.
How to do well while doing good? How to be gentle to the earth while housing vulnerable people?
Thanks you for your support. It is life changing.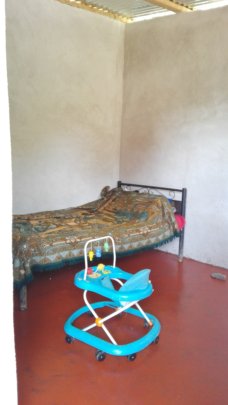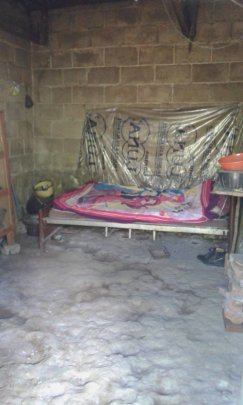 Its such an amazing transformation when a dirt floored home gets a makeover. The familys' pride is evident, but less evident are the real health benefits. Because there are fewer parasites, there are fewer resulting diseases. Less diarrhea. More nutrition growing strong children. School scores even improve when the kids aren't competing with the parasites inhabiting them.
It is so easy to have a role in Change. It is easy to sometimes feel impotent in this world, but on this micro-level anyone can have a big influence, if only by changing the fortunes of one Guatemalan family.
GHA has built 116 floors in San Pablo La Laguna....and there are hundreds of other families that would benefit from one. Our policy is to make floors affordable, but to expect the family to pay 25% of the cost of their floor and work alongside our masons. We love to have volunteers on these projects. If you would like to sponsor a floor and help build it, we would welcome you. Consider it. Come know a family.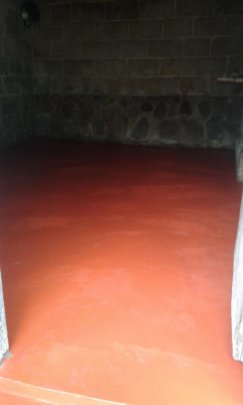 WARNING: Javascript is currently disabled or is not available in your browser. GlobalGiving makes extensive use of Javascript and will not function properly with Javascript disabled.
Please enable Javascript
and refresh this page.