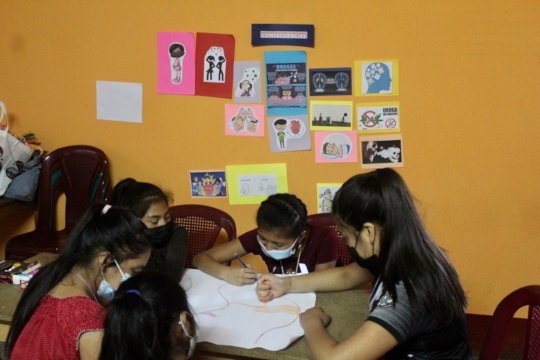 GHA continues its current focus on education, having been forced to align to the realities and challenges of the pandemic. Guatemala is still mightily burdened with Covid-19 occurrence and restriction, with only 2% of people having received vaccinations. Schools and education have been heavily impacted. GHA has committed its resources to support the 72 students we sponsor as well as others in the communities. Currently we have mentoring centers in 4 communities, with a staff of 10 teachers and assistants. We coordinate with the public schools, but our methods are aligned with the Montessori method rather than rote. We promote creative and discerning thought.
Additionally, we offer workshops for our sponsored students as well as for their mothers. For the moms, these provide an opportunity for women to commune as well as to study topics they themselves dictate: nutrition, gardening, cooking, legal issues, stds, crafts, and an ever evolving list of subjects.
The themes of the student's workshops are all life affirming, often about diversity, responsibility, citizenship, humanity. These workshops are well attended and appreciated, touching subjects outside the realm of public education.
AND....we continue to lay floors for families who have had only dirt.
As always, your donations directly impact these programs, and we are most appreciative.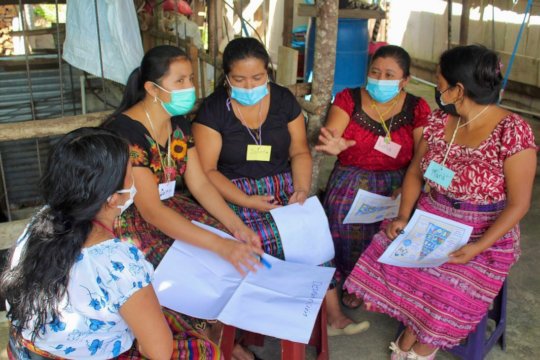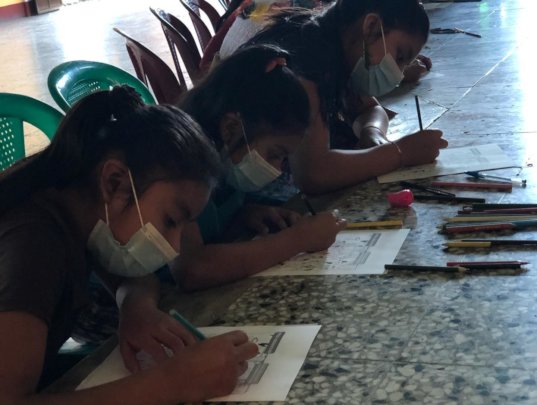 This very week, GHA has again launched into floor building. That part of our mission has been on hold because of the pandemic and social distancing. Traditionally, families would contribute 25% of the cost of a floor, but since covid-19 has decimated the already anemic economy, there is no money to spare. But there is still need. Each family receiving a floor now will be asked only to contribute a family member as helper for the 2-day process of a floor build.
GHA's other mission is education. The school year in Guatemala begins in January, and this year GHA is happy to sponsor the education of 70 Tz'tujil students, from elementary to university grades. 12 are now in college with studies including nursing, education, engineering, biology, and social work.
The pandemic has taken a terrible toll on the continuity of education and many our younger scholarship students are really struggling. In response, GHA has significantly expanded our mentoring (refuerzos) program, allowing each child access to the help they need to catch up and succeed. The mothers of our scholarship students are also back in class, their workshops structured around the topics they themselves choose to investigate. These have included legal rights, nutrition, weaving, and more....most recently, soap making.
We dream......of eventually having an entire community center with enrichment activities for all ages: music, theater, a community garden and a Montessori pre-school.
Thank you for your support. We and the Guatemalan community deeply appreciate it.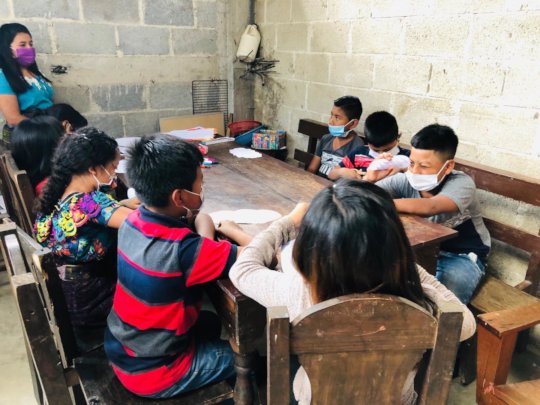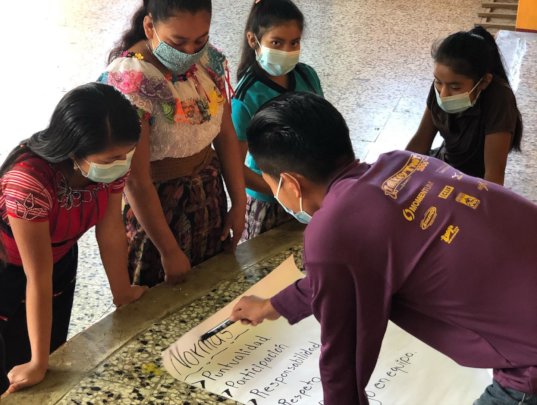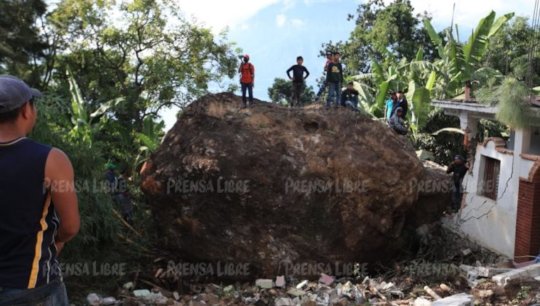 Guatemala Housing Alliance was forced to take an abrupt detour when Covid arrived in the communities we work in around Lago de Atitlan. Families were required to isolate and transportation halted, and along with it the possibility of building more homes and floors. Our focus turned to those in immediate need, the food insecure. Malnutrition rates have soared since Covid. GHA has so far provided 1340 parcels of food, each to supplement the needs of a family of 4 for 2 weeks.
October 7th brought another batch of misery to the town of San Marcos La Laguna when a huge boulder rolled nearly a kilometer down the steep, rain-soaked side of the lake's caldera. Four people died and many homes were destroyed. 200 families had to evacuate their homes for fear of more rocks dislodging. Our team of Director Madai Yojcom and Social Worker Cecy Batz Bizarro, coordinated with other organazations and determined that GHA would take on the chore of replacing the wardrobes of people who fled with just the clothes they had been wearing.
So the work has changed with the reality of the times. GHA continues to apply itself to the greatest need.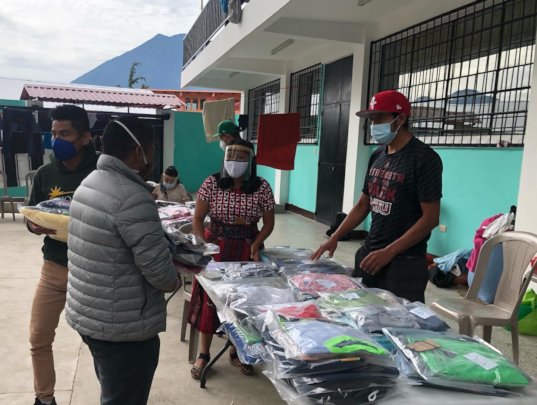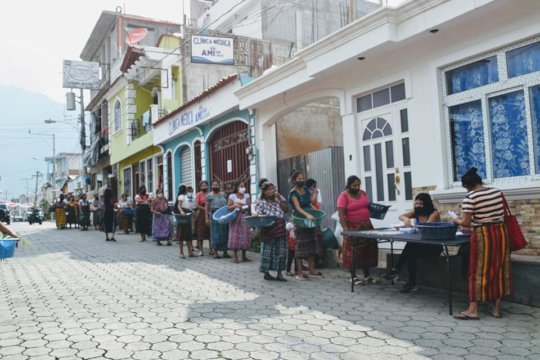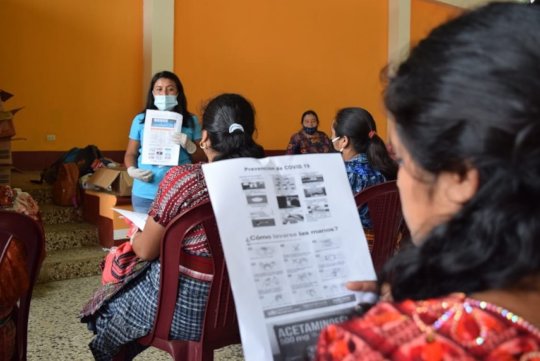 Links:
WARNING: Javascript is currently disabled or is not available in your browser. GlobalGiving makes extensive use of Javascript and will not function properly with Javascript disabled.
Please enable Javascript
and refresh this page.