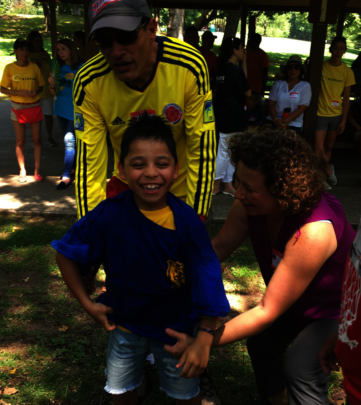 Kidsave just ended a summer of fun with a purpose, as 45 older Colombian orphans returned after a 5-week vacation with host families. They stayed in communities across the country – Washington, D.C., Los Angeles, New York, San Francisco, Des Moines, Chicago and Minneapolis. They threw water balloons, donned frozen T-shirts, made posters, raced with plates of whipped cream, laughed and played and met a lot of new people. All of this had one over-arching goal – to help them meet and begin to get to know people considering adoption.
How does this work? The "host" families do all they can to let the public know these children are here. They tell the local press. Sometimes they are featured in local TV news shows. They tell their friends and families and they help each other, building a community of mutual support.
Visiting families meet the kids at weekend events and can arrange with the host family to see a child more often to get to know him or her better. This often leads to the decision to adopt. Host families often choose to adopt, too. Meanwhile, as people thoughtfully consider this big decision, Kidsave continues to advocate for the remaining eight children.
As the five weeks came to a close in early August, 82% of the children had families pursuing adoption. This includes a 13-year-boy who is deaf; two sisters, (ages 13 and 14), and a set of three siblings being adopted by one family. This program is also a demonstration project that Kidsave hopes will one day be replicated in every part of the world, and children will not have to leave their own country -- or even their own town -- to be part of a loving family.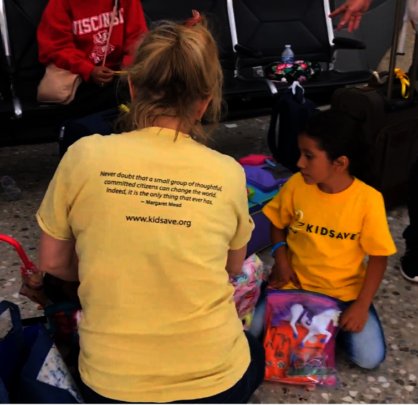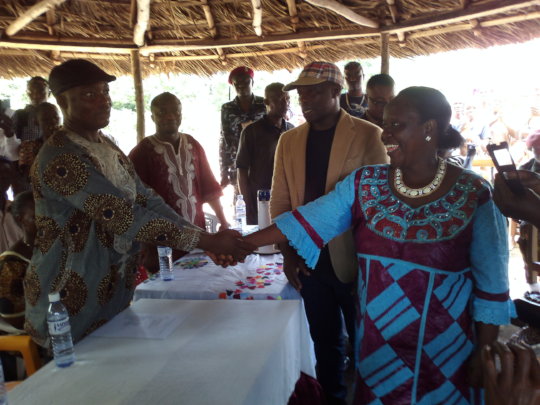 How does one successfully integrate a child who, five years ago, was orphaned by Ebola, into a new family? In Sierra Leone, where Kidsave continues to do this work, we train people to observe, ask, teach and -- with kindness and love -- help these newly expanded families adjust and thrive. This month, Kidsave trained 17 caregivers over the course of three days in home management and the care of children placed in families in five communities in the Bo district.
Trainees learn how to be sure children are safe in their new community and healthy in their new home. They learn what constitutes a caring and loving home; how to ensure the children go to and stay in school; and even how to make sure they have a good reputation in the home and community.
They learn how the five basic home practices -- sanitation, nutrition, health care, education and economic security – work together to ensure healthy homes and safe children. The program's manager, Ibrahim Kawa, notes, "The sustainability of a family is dependent on the entire household getting along and being happy, regardless of age or gender."
Participants also learn about community assets they can mobilize for the sustenance of the home, and they learn to identify needs. Kidsave helps meet these needs by funding this and other training, vetting families, searching out kin if they can be found and are suitable, preparing families to take in a new child, and providing microloans to help families earn a living and bed kits for a new addition to the family. The goal is to help with a child's integration so that each child placed in a new family has a caring connection as they grow up and for the rest of their lives.
Links: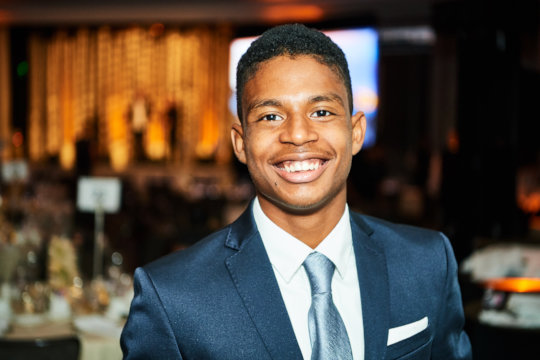 In June of 2018, we reported on Ty, a foster child in Los Angeles who was about to turn 17. More than anything, he wanted a family.
Ty's early years were spent living with his grandmother. But when she could no longer care for him, he was moved to someone's home where there were problems, and he ran away. Picked up by the police, he was moved into a group home. "It was like being alone," he said of the group home. "No one is listening. No matter how much they try to make it feel like home, it isn't. A home has parents. Being in a group home made me realize how much I wanted a family."
This articulate young man spoke in front of hundreds of people at Kidave's fundraising gala in that summer. That evening, he touched the hearts of a couple in the audience -- Mo and Jessica. They already had two sons – one who was exactly Ty's age – and they made the decision to have Ty move in with them and give him a fresh start. Over the next few months the family got to know Ty. They took him to wresting camp – an annual event for the family. Ty had never been in the ocean, but they taught him how to surf! They had countless dinners together, spent hours doing homework, and just lived a normal family life.
Ty turned 18 recently and got the best present ever – a permanent family committed to him now and for the rest of his life. Ty is of the ten foster kids featured in a documentary to air on the A&E Network on Sunday, Sept. 8 from 10 am to 3 pm Eastern time. Tune in to, "The Day I Picked My Parents," to hear more of his story and the process Kidsave uses to introduce older foster youth to potential parents.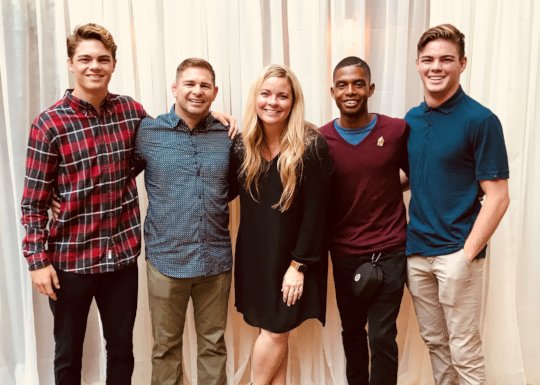 Links:
WARNING: Javascript is currently disabled or is not available in your browser. GlobalGiving makes extensive use of Javascript and will not function properly with Javascript disabled.
Please enable Javascript
and refresh this page.