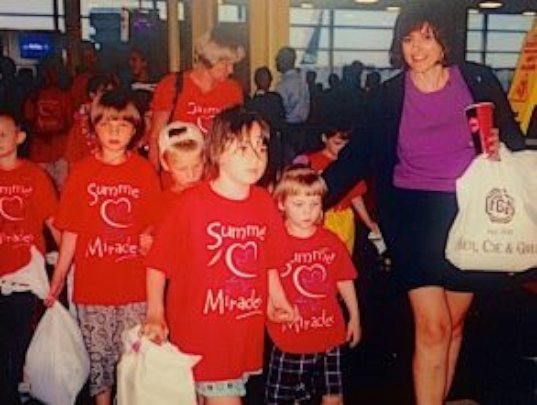 We're taking a step back in history with this report, to feature a "graduate" of Kidsave's Summer Miracles Program, who participated when the program was working with Russia. This is to show our dear readers how one life was changed so dramatically.. Today, this program helps older Colombian orphans, but the program started by helping older Russian orphans.
Ekaterina (Katya) was born in the city of Tver, Russia. Her birth family struggled financially and worked multiple low-income jobs to raise their four kids. But when their father became abusive due to alcoholism, food became scarce. She remembers eating raw flour out of the bag just to fill her stomach and going to neighbors' homes begging for food.
Katya became malnourished and was hospitalized. After multiple complaints, she and her three siblings were moved into two orphanages. Kayta endured many hardships, but in 2001 at age 6, had the opportunity to travel to Washington, D.C. with her sister to participate in Kidsave's Summer Miracles program, which at that time was working in Russia (today the program works with Colombia). The girls were matched for hosting with a couple that decided to adopt them.
"Flying on a plane for the first time was scary and exciting," she said of that trip in 2001. "I carried the little that I owned in a white plastic bag and held on tight to my sister's hand. I didn't fully understand what was happening, but with my sister by my side, and the volunteers and translators from Kidsave nearby, I felt safe and taken care of." Katya has many stories of adapting to new foods, having her own toys, having enough food, going to camp and playing without worrying about anything.
After the Kidsave program, the girls returned to Russia and things seemed worse now that they had something to compare it to. to our experience in the U.S. The adoption process was stalled due to the events of 9/11, but eventually they came back to the US. The girls grew up on the Eastern short of Maryland. "I had the opportunity to have a very normal and stable childhood." After high school Katya attended College, studied anthropology and studied abroad.
Katya's mom passed on in 2018. Today, Katya does communications work for Kidsave. "I work for Kidsave every day in her honor and her commitment to raising me. My parents gave me an opportunity to learn how to be in a loving family, and they gave me a great education. I will forever be grateful to them. I hope to give back to Kidsave and help the kids still out there in the same position I once was, looking for a forever family.
Without the guidance of the Kidsave organization, it's events, camps, and team, I would not have known the life I'm proud to live today. My Kidsave trip opened up many opportunities for me – it truly changed my life."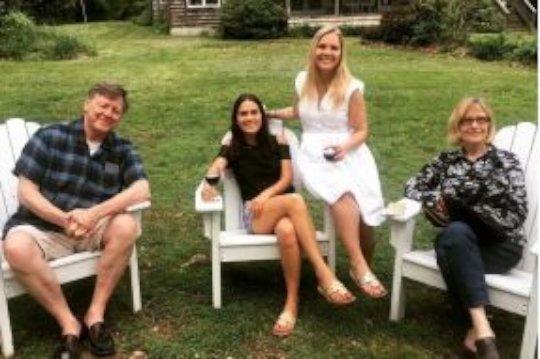 Links: