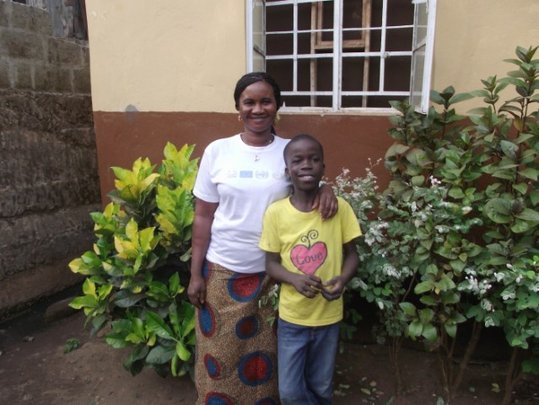 The World Health Organization reported 15 new cases of the Ebola virus in Sierra Leone the week of June 1-7. This is the highest number of cases for any week in Sierra Leone since late March. This is also the second straight week with an increase in overall recorded cases. This startling statistic underscores the continuing challenges facing Sierra Leone.
No one knows exactly how many children have been orphaned in Sierra Leone due to the Ebola crisis, but Street Child UK estimates the number to be more than 12,000.
While medical experts and health teams trace possible contacts and attempt to stem the rising tide of new infections, children who have been orphaned by this crisis continue to be the most vulnerable and in need of assistance. This is where Kidsave and its partner Village Care Initiatives (VCI) have stepped in. VCI and Kidsave have registered 365 children into our family placement program since the outbreak of the Ebola virus.
Kidsave Sierra Leone is working to move orphaned children out of orphanages and rescue centers into families who will foster them and support finding permanent families for those who cannot be reunified with kin. Of the initially registered 365 kids, 100 have moved out of institutions and into permanent family care, while 120 have visited with host families and received varying degrees of support. This leaves 145 that have registered for the program but must still wait for more families to be recruited and trained for hosting and advocacy.
One of the children currently being hosted by a Kidsave-trained-family is Massah. Originally from a village in Bo district, Massah fled her village after both of her parents succumbed to the Ebola virus. Stigmatized and shunned by her community for being an Ebola survivor, she made her way to the district capital and sought shelter at a local rescue center. Utterly alone, without family and relying on food aid, VCI staff volunteers reached out to her. After convening a meeting with local Kidsave host families, one family with children stepped up to welcome Massah into their home. Currently they are advocating within their community to find her a safe, permanent family so that she can resume her schooling and pursue her dreams.
Thanks to you, our generous donors, we are now in the final stages of securing a four wheel drive Toyota for the VCI ground staff to help safely transport the children without risking Ebola infection on public transportation. This vehicle couldn't have arrived at a better time, as Sierra Leone's rainy season is just beginning and many roads and villages will soon become inaccessible to standard public transport. The vehicle will also help provide families with supplies to support an extra child and avoid infection: disinfectants, shoes, and personal protective equipment
The challenges for the VCI and Kidsave team do not stop at flooded roads. Communications have been difficult with patchy internet connections, quarantines, and rolling power outages. Kidsave has been working to increase the financial capacity of VCI, assisting in identifying and supporting a new bank account with Rokel Bank which cuts wire transfer times from three weeks to just three days.
Data collection and dissemination has also been a challenge, as VCI and Kidsave have relied on volunteers and often antiquated systems to record and upload data. To improve data collection and reporting, Kidsave is working to improve VCI data transmission to our ACCESS database. Additionally, Kidsave is partnering with Journey, a South African tech company that has as a side specialty in building health apps for groups working in emergency situations and developing countries. A prototype of an app which will help identify rescue centers and orphanages, count children in institutions and determine children eligible for family placement is in the development phase and should be ready for testing in July.
In order to test the app and identify potential additional staff to foster accurate and timely data reporting, Kidsave's Africa Programs manager Kristoff Kohlhagen will be deploying to Sierra Leone in July. His main tasks will be to assess and strengthen program infrastructure, to troubleshoot the new data collection app, and to meet with Kidsave families, Sierra Leone government officials, and potential partner organizations in order to ramp up both the effort and capability to secure safe, forever family care for Sierra Leone's Ebola orphans.
While the project has met with many challenges, specific aspects of the program show great promise for affecting positive change. As Shed Jah, VCI's founder writes, "…the regular visits of our volunteer community social workers are evidently highly valued and have a powerful impact. It is recommended that this is a long-term initiative with staff receiving training to have the ability to build capacity, in counselling and identification of the signs of post-traumatic stress disorder. Children who have survived Ebola but have been orphaned are a high risk category that will continue to need regular psychosocial support."
Moving forward, VCI and Kidsave will seek to implement Shed's recommendation through onboarding at least one social worker to work fulltime for the program.
Without you and your passion for helping the world's most vulnerable children, none of these important efforts to assist them would be possible. Please continue to support Kidsave's crucial work in Sierra Leone and share these impactful stories and projects with your friends, families, and networks. Thanks to you, some of the world's most vulnerable children finally have a family and a safe place to call home.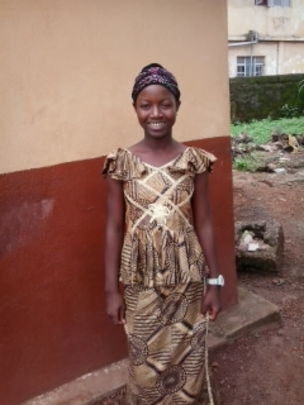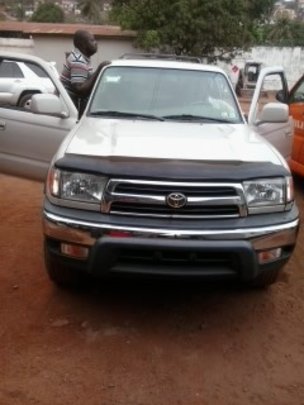 Links: