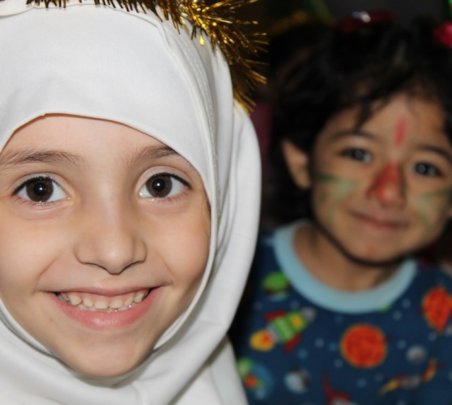 Children are always the most vulnerable victims in war and violence. Among the casualties of their experience are a child's trust in others and their ability to experience joy. When we first began our trauma services at this apartment building in Amman, where all 40 apartments are filled with refugee widows and their young children, as strangers we were met with caution and at times fear by the children. Over the course of gently using interactive play, expressive art therapy, compassionate touch, and trauma release methods the children were able to feel secure enough to begin allowing themselves to be more supported in expressing their trauma. The amount of release they were able to experience made room for more moments of spontaneity and genuine joy. You can see it in their eyes.
True sustained trauma recovery takes time; but evidence of a child's possible resilience - when healing comes in time - is regularly demonstrated in our work, and only underlines the urgency of reaching as many children as quickly as possible to help them regain the security and joy in their lives.
2017 was both a busy and challenging year of major expansion in our Social Health Care (SHC) services and in the number of families we are helping to rebuild their lives, with your support. Although the need is unfortunately expanding as well, our programs reached hundreds of families throughout Jordan to give new healing and hope.
We began our humanitarian aid work for Syrian refugees in Jordan in 2011. 7 years later millions of refugees, including a majority who are vulnerable children and women, continue to struggle for a stable day to day life, and a possible future with hope. For most their lives have been on hold with no end in sight, and 2018 is expected to bring even more hardship.
The challenges have been great and urgent, but because of the generous help of supporters like you our efforts and dedicated team members have been able to meet them by attending to both the immediate crisis needs of trauma victims, as well as the long term impact on children and their families of being uprooted and languishing for years in lands far from their homes and communities.
Many are being helped through our work, and will be helped even more through your contributions. In addition to continuing and significantly increasing our current life-saving trauma relief programs, our plans in 2018 include expanding even further into vocational and educational services to help prepare refugees for regaining long term security and stability on many levels through concrete opportunities that will create new, self-reliant, and dignified futures.
With the life-giving funding support of people like yourself we can make an even bigger difference in 2018 to heal the wounds and loss of so many. Your partnership in our efforts is vital to our ability to continue this healing work and reach even more of the most vulnerable of victims from this war and violence.
Every dollar you gift us with translates into direct impact in many ways that include:
1) Our Trauma Healing Services: providing direct psycho-social trauma recovery services to children and their family members in Jordan.
Pilot service centers are also created to demonstrate community-based programs that can be replicated, scaled up, and sustained in other locations by those we train in the local society.
Disaster Health Care Field Clinics serving traumatized refugee children and their families: Each time we receive enough funding we send expert trauma therapy teams to Jordan for several days to conduct these intensive emergency services, supported by our pool of local trainees. Among the local partner organizations regularly providing trainee volunteers to assist our therapists in this way is the Jordanian chapter of the International Federation of Medical Students Associations (IFMSA-j)


Residential Service Center: We continue our psycho-social services to residents and staff of the apartment building facility we have been developing into a residential service center in Amman over the last 3 years serving 40 families composed of Syrian refugee widows and their children. As a family eventually regains it's ability to maintain itself independently and moves out another made up of a widow and children takes it's place at the site. The site serves as a pilot demonstration project that our trainees provide service to on a regular bases, with the goal of these trainees gradually taking on full operational responsibility and using it as a model to replicate in other refugee community settings in Jordan.


Day Service Center: We also offer psycho-social services through a community-based day service NGO that we partner with in Irbid, as well as provide psychosocial skills training to their staff to sustain the service.


Virtual Services: In addition to on-site services by our clinical team and trainees, we have provided the full equipment and Internet service required at each of these sites for conducting regular, live virtual skills training classes to the residents and clients in coping skills and personal empowerment. This technology also allows recipients to advance their education and prepare for gainful employment. Examples of on-site and virtual skills training include stress management, mood management, parenting in crisis situations, nonviolent communications, assertive problem solving and decision making, and vocational and educational guidance. Supplementing our in-person on-site services with this kind of virtual access to our pool of expert trainers and therapists allows us to provide significantly more frequent training and supervision overall, as well as some tele-mental health treatment services, for an even larger impact.


The Women's Safe Space we established in Irbid in October, 2017 offers a number of new services to women and girls in a dedicated space we've furnished with furniture and equipment where they can gather and spend time together for support in a safe and comfortable environment. In addition to the self-help and coping skills classes, the project provides basic female hygiene supplies, supplies and food for newborns and nursing mothers, exercise equipment, games, and computers for learning skills and preparing for employment. SHC trainees work together with the staff of our local partner NGO, who we also train, to coordinate and offer psychosocial individual and group support services to participants.


Women's Support Groups: These groups are facilitated by SHC team members and trainees. They provide essential peer support and a place where group members can practice mutual problem solving and action planning on common issues to be more assertive, proactive, and confident in their lives. They also serve as classes for learning and practicing the kinds of coping and personal empowerment skills described above.


Community resilience building events are organized in the Amman and Irbid regions to provide rejuvenating respite and experiences of joy, and to promote community cohesion and esteem. These events include activities such as music, song, dance, expressive arts therapy activities, clowning, and face painting. The events are also used to provide public mental health education and guidance to parents on how to assist and comfort their children when exhibiting symptoms of trauma at home.
2) Socio-Economic Services: Empowering especially women and children for a self-sufficient future and support of their families.
Economic Empowerment: We are developing programs for vocational training and assisting refugees in establishing cottage industries to gain economic independence and self-reliance. In the refugee community women and older siblings have become the single head of household in the majority of families due to the absence of husbands and fathers fighting, imprisoned, or lost to the war; and so have had to take on the role of primary provider in a now uncertain daily life for her and her children. The situation has been only growing over the nearly 7 years of conflict. As a result this service is particularly targeted to women and older adolescents.


Educational Advancement: We are working to support schools in Jordan for refugee children and develop innovative ways, including virtual classes, to supplement education and reach more who have had their education disrupted or completely halted for years.


Added Personal Needs: We are developing more partnerships with like-purposed organizations that provide personal care and basic daily living materials and supplies to integrate these resources into our services.
3) Psychosocial Skills Trainings: Building a growing pool of skilled mental health service providers within the local society to better meet the massive need.
The central goal of our direct psycho-social treatment services is to provide as much trauma healing to as many refugees as possible as quickly as possible. This is accomplished by our expert clinical team using a variety of culturally adapted treatment methods, while at the same time demonstrating these skills in the field for local trainees and supervising them in practicing learned skills. In this way we instill the healing skills desperately needed within the society itself, and ensure building a growing local capacity for continuing and significantly expanding the availability and frequency of this critical service to larger numbers of traumatized refugees long term.

Examples of skills include specialized trauma recovery techniques, crisis intervention, play therapy, expressive art therapies, support group facilitation, and individual, family, and group counseling, and innovative methods in healing communal trauma. All trainees receive official certification for completing this free training and use skills to assist refugees.
Certified Diploma Program in Clinical Social Work: This one year diploma is an on-going university based training program in practical psychosocial treatment skills we first established in September 2016 in Irbid, Jordan, in partnership with Yarmouk University, Queen Rania Center, and Michigan State University. It graduated it's first class of diploma students in July 2017, and in August 2017 we enrolled and began training sessions and field placements for the 2nd class of students. We will begin a 3rd class of students in August, 2018.


Psychosocial Specialty Training for medical students and practitioners: This new component of the Social Health Care program was launched in October, 2016 in Jordan. It is an ongoing program focused on equipping hundreds of medical professionals with psycho-social assessment and treatment skills they can incorporate into their regular medical practice. Since there currently is no official practical internship in psychiatry in Jordan, a portion of students utilize this training as the missing practical component in their universities to begin their more involved medical specialty in psychiatry. The new training is through an official partnership we have established with the medical schools at local Jordanian universities and Michigan State University Department of Psychiatry.


Community-based Psychosocial Skills Trainings: This program trains people to be local service providers at various levels of skill, from basic crisis intervention, to paraprofessional, to professional; and is provided to local students, humanitarian NGO staff, aid workers, members of the refugee community, and volunteers who assist refugees. In addition service recipients are taught self-help skills and emotional support skills they can use to help themselves and support family members, friends, and neighbors. We also offer public mental health education to help build a broad base of understanding and public support in the community.


Psychosocial Interfaith Clergy Training: This component of the SHC program provides basic psycho-social orientation and training for local clergy and religious teachers who are frequently sought out by people needing psychosocial assistance. It was first established in Jordan in October, 2015, and is operated in partnership with Michigan State University Department of Psychiatry.


Planned Professional Mental Health Degree Programs: An agreement has been formed between our organization, our regular partner NGO - Common Bond Institute, Yarmouk University, and Michigan State University to develop a practical BA and MA degree in Community Mental Health. The goal is to build a growing pool of professionally degreed and licensed mental health practitioners in Jordan to address the overwhelming need for trauma therapy among the refugee population in Jordan. Our organization will primarily provide the practical training and supervised clinical field experience for these students.


Training materials: As we are developing more culturally adapted training manuals for our expanding curriculum we are working to translate more of this material into Arabic to continue building a training resource library for trainees and the university programs we are creating with local universities.
Our overall model is always one of strategic collaboration with other humanitarian service organizations and groups that share our commitment, to achieve a greater and more sustainable impact for large populations in desperate and immediate need, and to stretch scarce funds. We are continually forming partnerships and cooperative activities – particularly with local service organizations, as well as promoting cooperation and coordination between all agencies assisting refugees, to minimize the chronic scarcity of material and personnel resources in developing societies that are in regions of conflict.
Although the need of the Syrian refugee population is immense, through our efforts and those we partner with, and with your essential help, we are making a significant and concrete difference in healing and rebuilding the lives of so many, while making every dollar count. We are grateful for your important donations that make these programs possible and for us to continue this life-saving work.
Thank you, from our team and the many children and their families who your support directly benefits!
HOW YOU CAN HELP OUR WORK FURTHER:
Continue supporting our work with your generous contributions. Every donation amount results in our reaching more children and families to achieve more healing and recovery.


Share our story with family, friends, and colleagues to encourage their support by raising awareness of both the need and the concrete good being done.


Link our appeal site to your social media sites and ask others to do the same.


Learn if your employment offers matching donations for humanitarian causes to multiply our contributions.
Feel free to contact Steve Olweean or Myron Eshowsky with any questions or to share your feedback..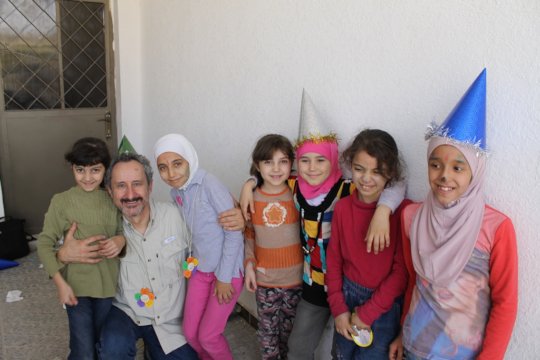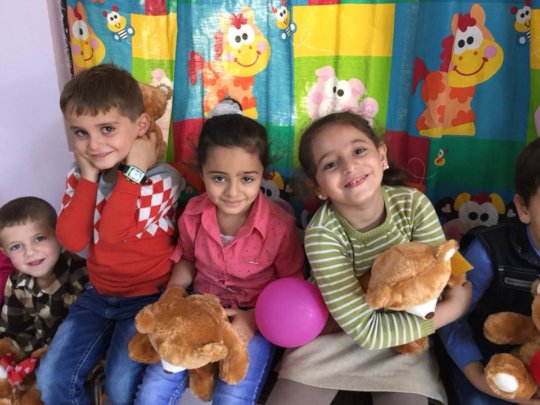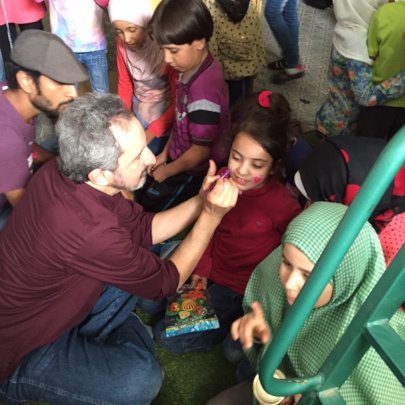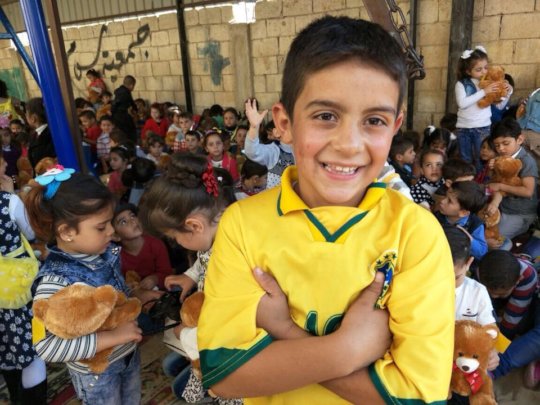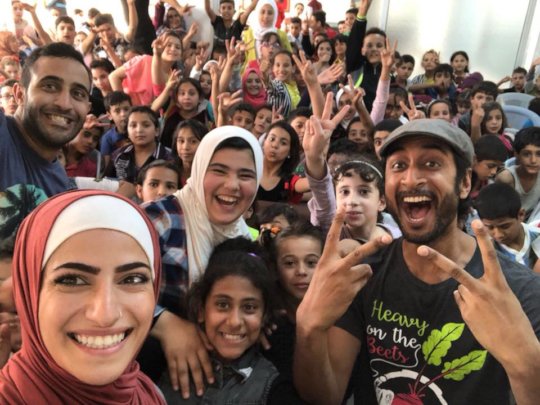 Links: