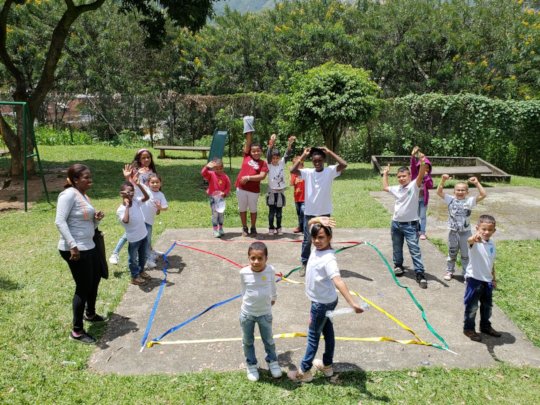 On September 29th children from Foundation Time of Peace enjoyed a wonderful retreat, it was a day of having fun and learning a lot. We had qualified personnel and the objective was to train kids in principles and values for being positive agents of change in their communities.
One of the most important and enriching experience was kids shared with children from the other Center because we joined beneficiaries from our 2 branches. Teachers prepared group interesting topics, dynamics, games and theatre plays. The idea is to transform kids by the renewing of their minds, most of them have grown in a violent environments and to be with people from other neighborhoods make them more sensitive to different people.
There was time for learning about some animals like praying mantis and butterflies because these species have curious behavior we can use as examples, we have realized our boys and girls need not only academic knowledge but personnal growth and if we can joined both in a very funny context they could embrace very important academic concepts to their daily lifes.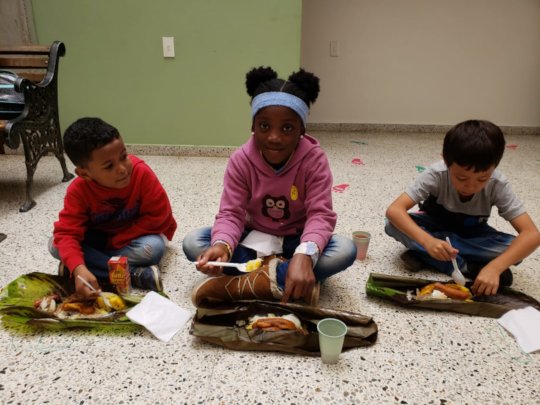 Links: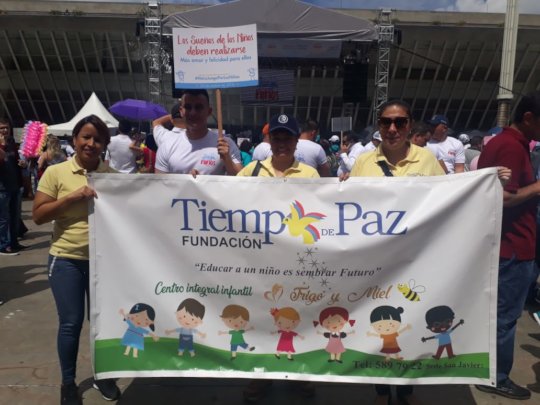 Last October 20th, Foundation Time of peace staff attended the march "I'll risk everything for children" ("Me la juego por los niños"). People marched for saying No more violence against our kids!
This initiative was part of our project "Save 500 children from sexual abuse, it's a priority for us to take care not only for our kids but for all colombian children, statistics in Colombia are alarming, according to Family Welfare Colombian Institute (ICBF in spanish) Colombia has a very serious problem with children protection, they received 66 cases of violence against everyday. It is very worrisome also because this number had increased in comparison of last years.
Violence cases include oral and psychological cruelty, carers and parents negligence, sexual abuse, recruitment and trafficking. Most frequent cases of violence are related to sexual abuse, during this year 15.408 children had been victims of this felony, statistics are alarming and many people protested asking for protective environments.
It was a very coloring parade with music, smiles and hope faces, everybody made a commitment for taking care of children and Jeronimo Arias, the son of one of the members of Foundation Board, read the declaration in favour of childhood in front of thousands of people who went to Medellin streets for marching. This declaration expressed wishes and concerns of kids from Medellin, it was an invitation for adults to not to forget boys and girls need love, respect, education and fun.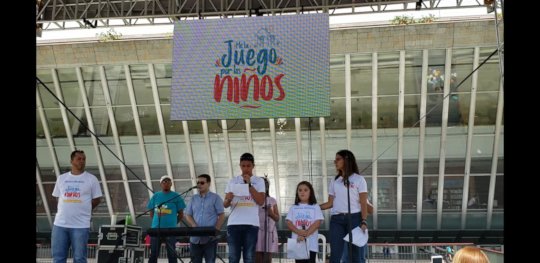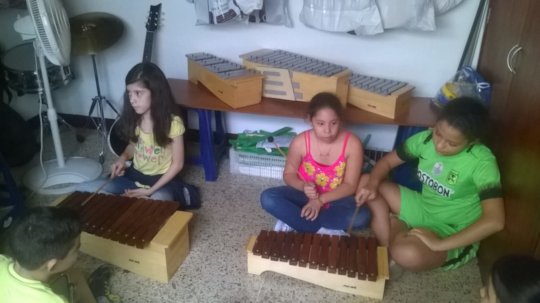 Beneficiaries of Foundation Time of Peace now can enjoy music classes, this process began with very funny activites, the most little kids explored musical notes with xylophone, teacher consider it is a good instrument for children to be comfortable with. They enjoyed playing lullabies and nursery rhymes, now they can perform some melodies with this instrument and when they realized it sounds like an organized song they were astonished, they were very impressed because of being capable of playing a real instrument. They feel they were making real music.
For the oldest ones, they are learning and practicing the reading of notes, they have the opportunity of playing different instruments in order to realize wich is the instrument they feel the best. The objective in this level is every kid read and perform suggested rhythms. Now they know 2 easy songs: "Are you sleeping?" and "Under a button". The objective next month is the kids learn "A song of joy"
WARNING: Javascript is currently disabled or is not available in your browser. GlobalGiving makes extensive use of Javascript and will not function properly with Javascript disabled.
Please enable Javascript
and refresh this page.