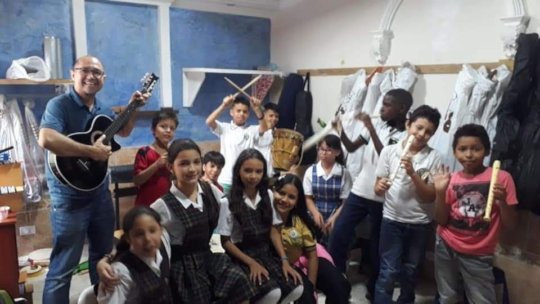 This year 2019 we have signed a cooperation agreement with a music Foundation, which has allowed us to benefit 50 children with the delivery of 50 flutes, 50 flute methods and a percussion kit. The music program benefits 54 children who have received 64 hours of class this year. The repertoire worked includes six children's songs of which three are performed with flutes and minor percussion. This has allowed children to develop musical competences in terms of musical reading and the interpretation of an instrument; skills that help concentration, memorization, better discipline and group work. In addition, they provide a protective factor for children, increasing their self-esteem and the proper use of their free time.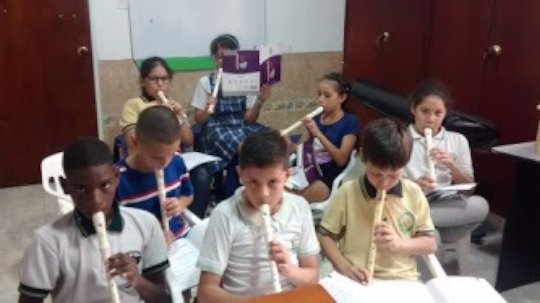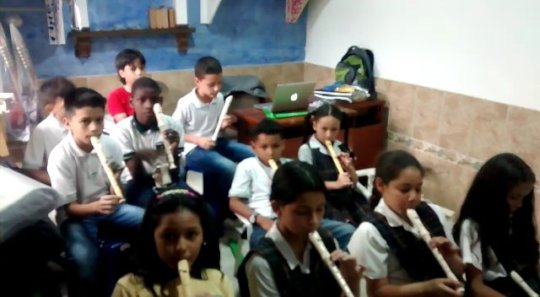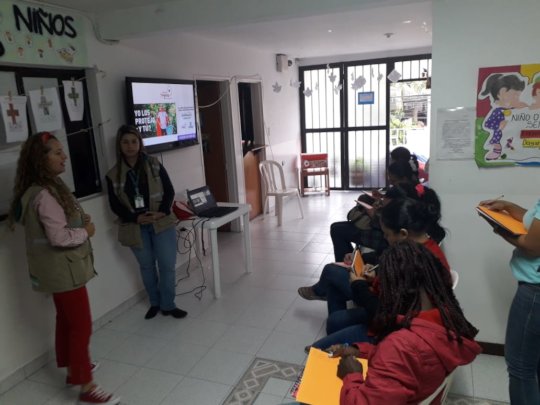 During the course of the year 2019 865 children have benn murdered in Colombia due to violence. A large part of the these were sexually abused.
In the tiempo de paz foundation we have continued with a training process for parenta that aims to inform them about the way in which child sexual abuse is presented, how to show it and whic entities to go to if needed.
We use a pedagogial methodology thea willa generate recall in the parents; where the used a tent, ad wrote a letter in colored sheets to their children in which they expressed how they would become their heroes. You have to teach adults to speak without taboo of sexuality in the right way.
Finally, a socialization was carried out with the whole group, where a cape was used. representing a hero an some ears used to represent ad be attentive to what the children manifest.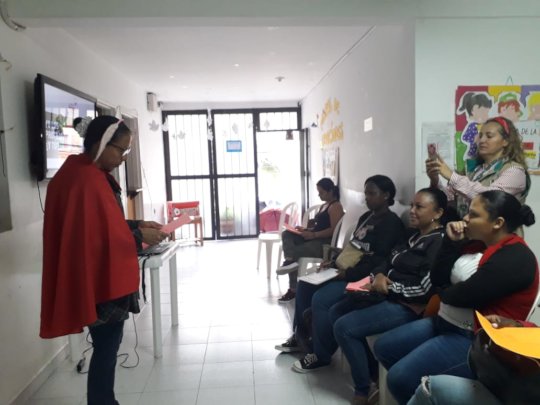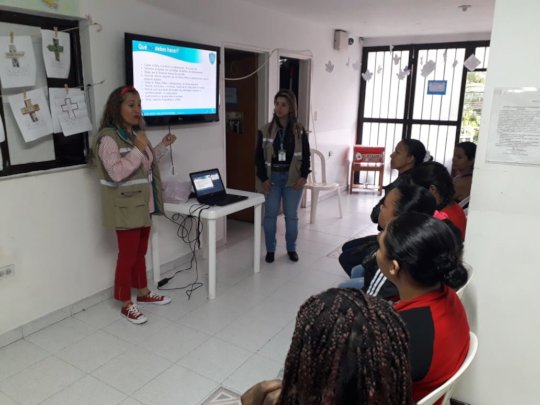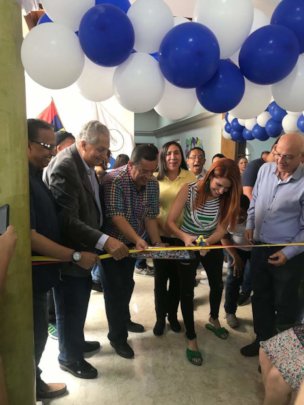 Last Sunday April 29th was a very joyful day for us, finally we have an own house for one of our 2 centers, it is the result of a very big effort from staff and sponsors.
During the ceremony of inauguration, we could remember the beginning of the Foundation, a very rustic house, without floor tile, with 15 children and groceries only for 3 days, but as the time goes by, we received help, assistance and resources, it hasn't been easy but until now we have had all what we need and sometimes even more.
Nowadays we look after 90 kids, they receive 2 meals by day, school support, psychological help, english and music classes, we provide a safe enviroment for our beneficiaries and we are affecting positively neigborhoods where we have our centers because we are providing help not only for kids but also for their families.
For celebrating this very happy moment we organized a bazar full of sales, competitions, raffles and family activites also for raising funds for the adjustments our house needs for being the best place for our children.
But that's not the end, we continue dreaming, our big objective is to open 10 centers in most vulnerable suburbs of Medellin.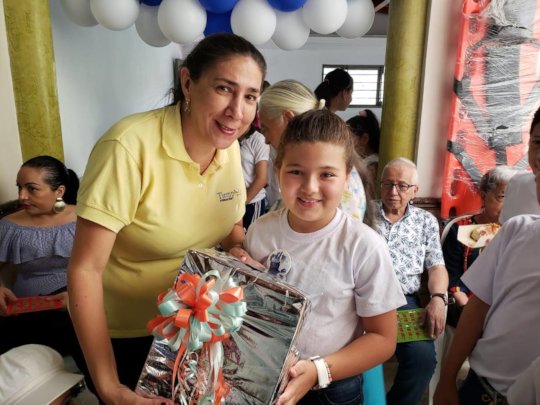 WARNING: Javascript is currently disabled or is not available in your browser. GlobalGiving makes extensive use of Javascript and will not function properly with Javascript disabled.
Please enable Javascript
and refresh this page.