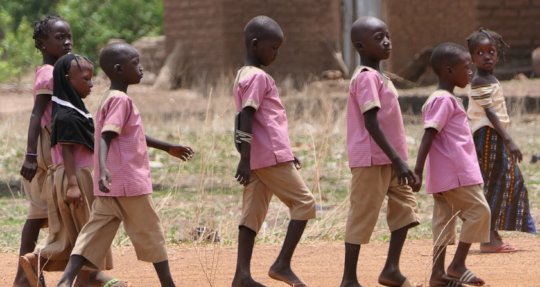 Beginning of October 2018, the new school year has started in the 5 nursery schools we are supporting.
The rainy season this year went on longer than usual. Since young children stay generally with the parents in the fields, it is only at the end of October that we could look at the number of children for this new school year.
2017-2018 2018-2019
Village Girls Boys Total Girls Boys Total
Fina 25 41 66 34 30 64
Kofila 28 28 56 30 41 71
Kouekouesso 29 29 58 28 20 48
Oualana 25 30 55 26 28 54
Nefrelaye 19 22 41 30 25 55
Total 126 150 276 148 144 292
We can see in most school an increase of a stable number of students per school. Only in Kouekouesso there is a decrease of the number of children attending the school. We will have a meeting with the leaders of the villages to discuss the issue.
We can also see an increase of the number of girls.
At the beginning of this school year we have renewed some of the equipment of the nursery school. Some toys are coming also in a container we had sent beginning of September from The Netherlands.
We have planning to open another nursery school next year.
We need your support to help poor children attend those schools. Early learning is essential for a proper development of a child.
Thank you for your donation and communicate your work to your network.