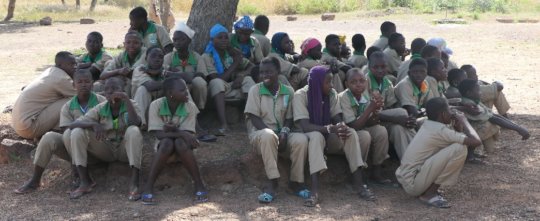 This school year there are 140 girls and 131 boys at the LAP. Below the number of students per year.
Girls Boys Total
First year 28 32 60
Second year 24 22 46
Third year 27 19 46
Fourth year 32 22 54
Fifth year 16 15 31
Sixth year 13 21 34
Total 140 131 271
This school year the 4th year will try to pass the national exam "BEPC". This exam gives them the possibility to keep studying if they wish. Alaos the Sixth year will pass a mational exam called BEP Agricole. The BEP agriocle allows the students to finish their agricultural secondary school.
All the teachers are in place and the first evaluation of the students has been done last week. Results will be known end of this week.
Beginning of November the hens have produced their first eggs.
We are very pleased with the beginning of this school year and hope that the security situation in Burkina Faso will improved. We are not in a sensitive area but everybody is affected by the difficult situation facing the country.
We are always looking for more funding and we have asked you to promote the LAP in your network.
It is a fantastic project and it needs your implication.
Thank you for everything you have done and will do.
The students and personnel of the LAP wish you a safe and happy new year.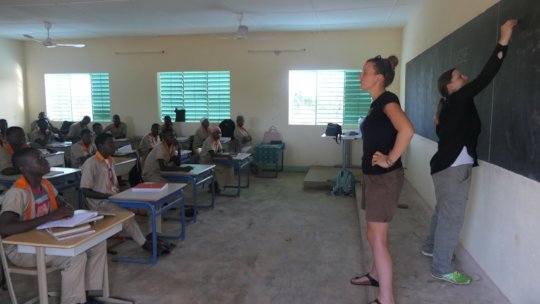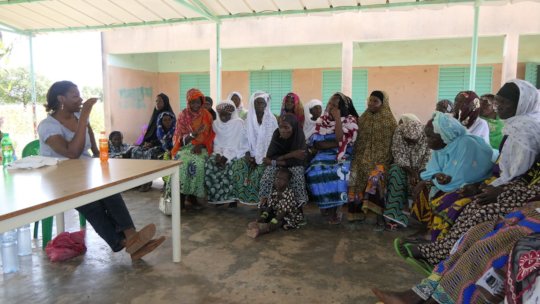 The rainy season has just ended and the beekeepers need to go and check on their hives. The rains, the winds might have tilted the hives or taken the roof away.
In order to support the beekeepers we will send our specialist to each villages so that beekeepers can keep on learning. Also he will help them to clean the hives of the old balck honey which is not good for consumption.
Some beekeepers are collecting honey at this time which we are not recommending. Bees need to have some food waiting for the blossom time in January. The honey collected now has a very high water content which makes its conservation difficult.
We have just found out that honey is very good to help to heal cuts.
There are still a lot of women waiting to have hives.
Thank you for your help to divulgate this project.
IT IS HELPING WOMEN TO HAVE MORE REVENUES WITH LITTLE WORK.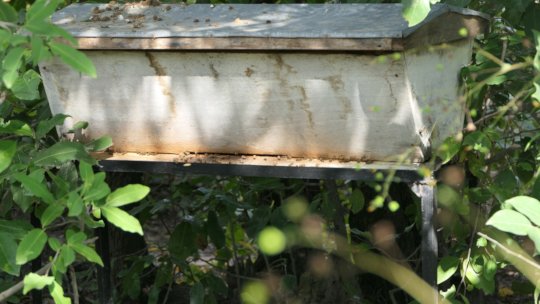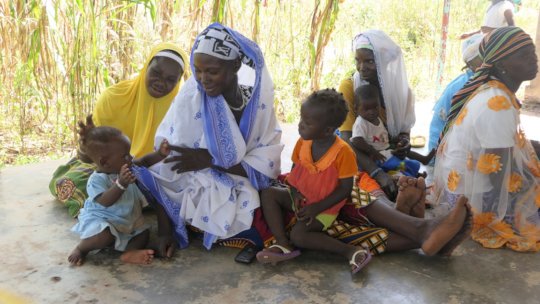 Attachments: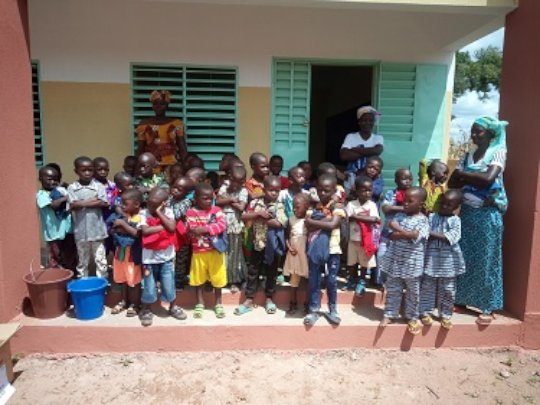 Beginning of October 2019 we have opened a 6th nursery school in the village of Sidi 2 in Burkina Faso.
This school has today 44 children. It is managed by Richard who has been trained for 2 years in a school from the ministry of education. He is helped by 2 mothers who got a training of 2 months in the city of Bobo Dioulasso.
In total, this year, we have 320 children in the 6th nursrery school.
Nursery schools help the children to open and to socialise with other children. Only a week after the opening of the school in Sidi 2, parents were already telling us about changes in theri children attitude. One said that he was passing by on his motorbyke and he crossed some of the children coming out of the nursery school. The children went to him to salute him. Before they would have just ignore him.
We expect to get more children in the various schools. The rainy season has been very long this year and some parents are still in the fields, not yet back in the village.
With this new school we need more than ever your support.
If you believe has we do in this project, communicate it to your friends and family.
Thank you for your help.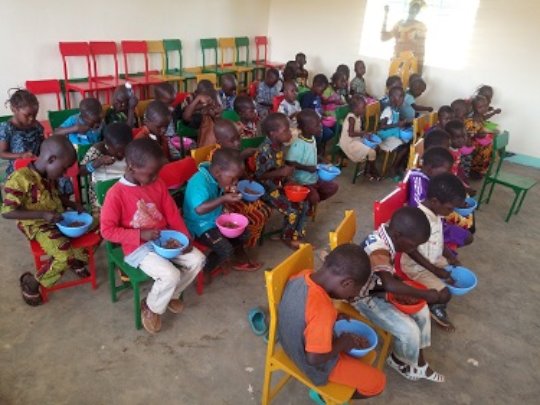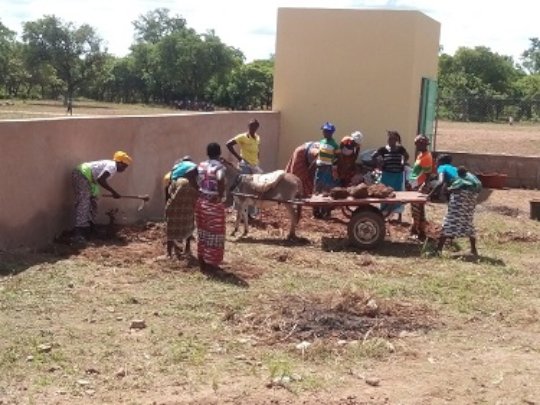 WARNING: Javascript is currently disabled or is not available in your browser. GlobalGiving makes extensive use of Javascript and will not function properly with Javascript disabled.
Please enable Javascript
and refresh this page.