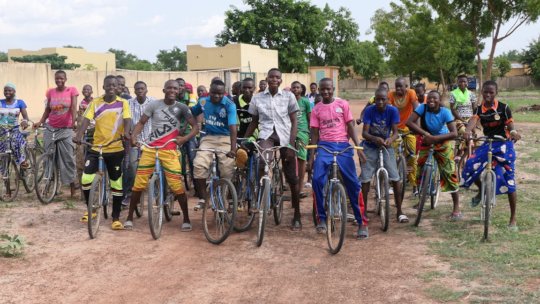 Another school year is ending.
From the 233 students at the school, 40 from the 4th year went through the national exam called BEPC. This exam is needed in order to further studies in secondary school.
The results are encouraging with 29 out of 40 passing the exam (72.5%). This is particularly positif when local schools got only12 % success.
At the end of the year it is also the analysis of the results of each students to see if they can pass in the next year.
First year: 1 boy did not make it.
Second year: 1 boy and 4 girls did not make it
Third year: 1 boy and 6 girls did not make it
Fourth year: 4 boys were exluded
Fifth year: 1 boy was excluded
Age of the 270 students attending the school in 2019-2020 will go from 12 years to 22 years old. The LAP being a boarding school, the challenge will be the control / keep busy all those students.
We thank you all for your continuous support and hope that you can promote this project among your friends and family.
For information on July 19th, donation can be doubled by GlobalGiving.